After a week (or a few months) of indulgence, cut out the bad stuff and start fresh with some healthy recipes...
If you're feeling sluggish and lethargic after a spell of indulgence during Easter or throughout the cold beginning to this year, eat your way back to equilibrium using clean dishes with healthy, fresh and light recipes.
Cleansing the body of all certain toxic or unhealthy chemicals and ingredients requires a little bit of dedication and discipline. Cutting out alcohol and processed sugar is top priority - sacrificing the baked sugary treats and evening tipples.
Another crucial change might be swapping caffeinated drinks (soft drinks, tea, coffee) for water and green tea or other flavoured, cleansing teas. An easily achievable goal may be watching your salt intake and lowering the amount of additional or unecessary salt in meals.
Something which may be more difficult to put in to practice is lowering your saturated fat intake, a large component of many dairy products and red meat. In this case steaming, oven baking and frying with healthier plant oils are your arsenal of kitchen weapons to fight sluggish symptoms.
Here are 20 hand-picked recipes to get you on your way to eating more clean and healthy and feeling the best that you can feel: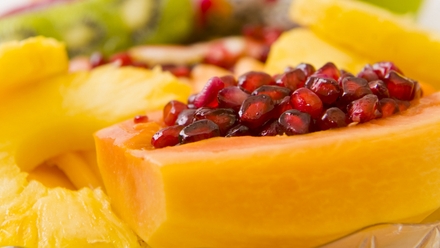 1. Darina Allen's grape, melon and pomegranate salad. Fruit bursting with natural goodness, sweetness and many detoxifying properties.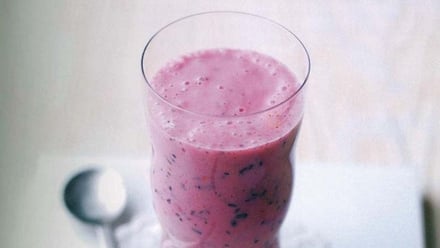 2. Paula Mee's blackberry and blueberry smoothie. Cutting out that weekend fry for a fruit-filled smoothie will serve you all the better.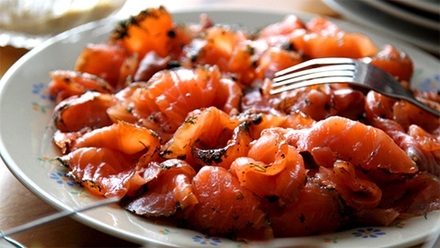 3. Donal Skehan's Swedish gravadlax. A lovely snack, starter or breakfast ingredient - not to mention being full of flavour!
4. Rachel's baked fish serving with a zingy salsa. Perfect as a light evening meal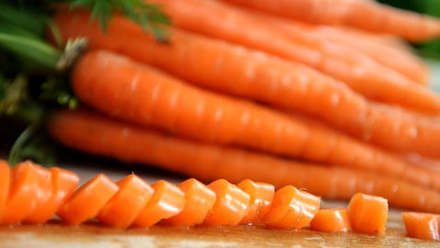 5. Paula Mee's red lentil and carrot soup. Full of beta-carotene, protein and iron for a healthy lunch.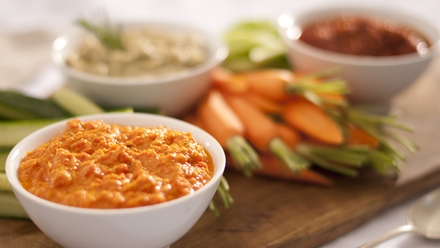 6. Rachel Allen's instant dips. Cut up some raw vegetables to enjoy crudités as a snack or meal alternative.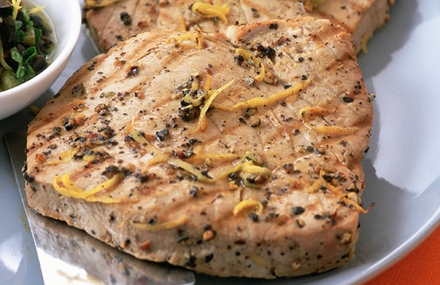 7. Seared tuna steak. Why not top with some dry pan-roasted nuts and seeds, lemon zest and eat with some wilted greens?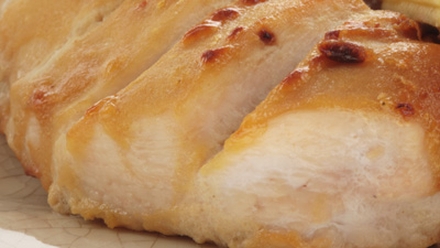 8. Rachel Allen's Chicken and puy lentil salad. Throw in whatever fresh vegetables you have to make this as fulfilling as possible.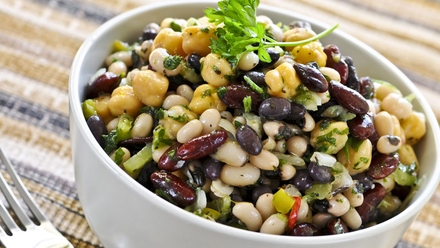 9. The Happy Pear's mixed bean salad. Easily enjoyable as a light working lunch or as a main accompaniment.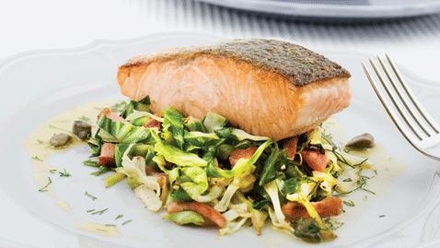 10. Dr Eva Orsmond's baked salmon with steamed asparagus. Nothing could be wrong about this delicious main.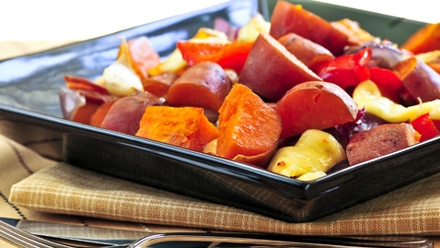 11. Simple roast vegetables from The Happy Pear. Try with some lovely Irish, seasonal vegetables and enjoy this as a main all on it's own!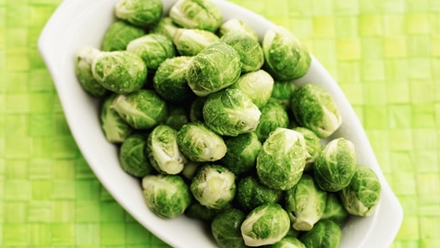 12. Brussels sprouts. A very polarising ingredient and the inclusion of this may make some readers balk, but sprouts are full of goodness so you can spice or flavour them up however you wish.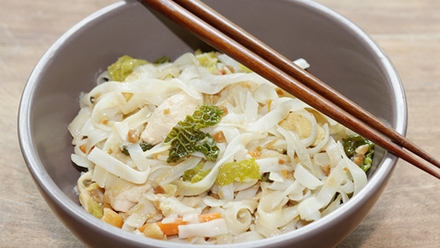 13. Pad Thai from The Happy Pear. Lots of great Asian flavours and health benefits in this stir fry dish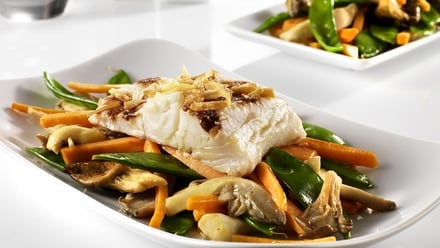 14. Paul Flynn's soy steamed cod with steamed vegetables, using Lidl produce.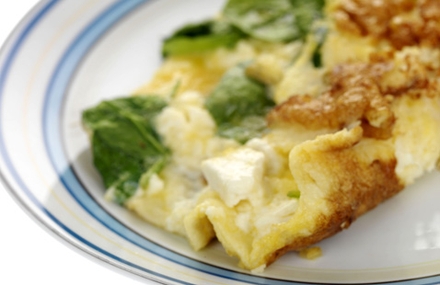 15. Dr Eva's feta omelette with steamed vegetables. A really quick lunch if you're strapped for time and need something nutritious for the afternoon ahead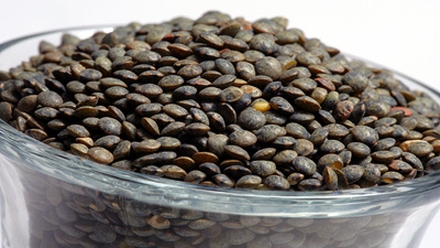 16. Paula Mee's puy lentil salad with soy beans, sugarsnap peas and broccoli. Purple sprouting broccoli is in season right now and would be delicious in this.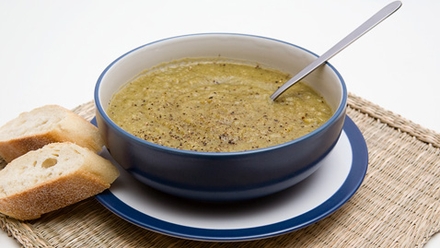 17. Kevin Dundon's hearty Irish broth. Using the best of Irish ingredients, if possible, this will satisfy so much more than a tin or dried packet of soup mix.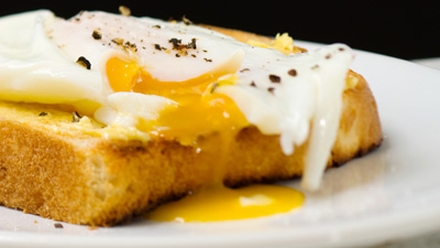 18. Simple poached eggs. A useful cookery method to have in your repetoire, poached eggs are great for many meals - not just breakfast. Try Kevin Dundon's cling film method if you are unsure about how to cook.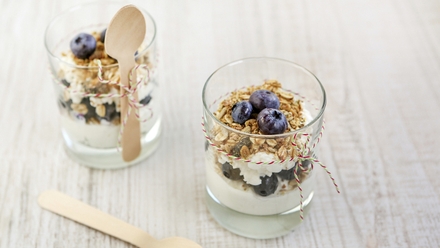 19. Catherine Fulvio's homemade granola. Great for breakfast or even as an after-dinner treat in place of a sugary dessert. Always choose to make your own so you have more control over the ingredients.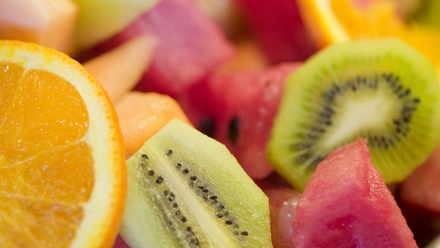 20. Tommy Fitzherbert's tropical fruit salad. Not a very Irish dish, but exotic, sweet and filled with lots of fresh fruit - a real stellar dessert if presented beautifully.
Patrick Hanlon