We all have a checklist (and we should all be checking it twice) each Christmas, here is a selection of the essentials!
You can pick up a bargain or two at your local Tesco store this festiva season. A whole Irish turkey (2kg) is just €7, while a pale ham fillet clocks up €6.99 for 1.5kg.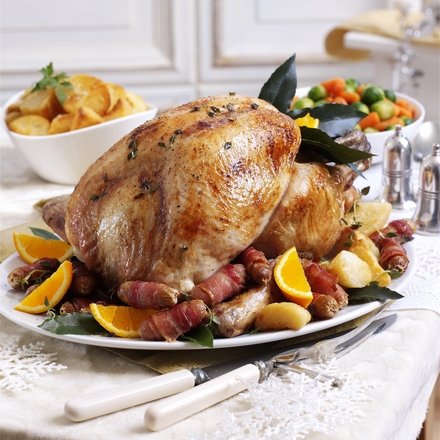 To make things easier, the Tesco Frozen range includes 1kg of potatoes fo 89c and 1kg of sprouts for €1.45. For trimmings, try the Everyday Value cranberry sauce for 99c (185g) and Oak Lane gravy granules for 85c (200g). To top it all off, Everyday Value mince pies retail at €1.09 for six and a delicious Tesco Christmas Pud (100g) lands in at a mere €1.19.
If you haven't landed your hands on, or god forbid forgot to order one, Brady's Family Ham have you covered! Their Christmas hams are available from Supervalu stores nationwide, but enquire in store for stock levels. The usual weight for their Baked Ham is 2.2kg costing €30, while the award-winning Glazed Ham on the bone is €60 for a very healthy 4.5kg.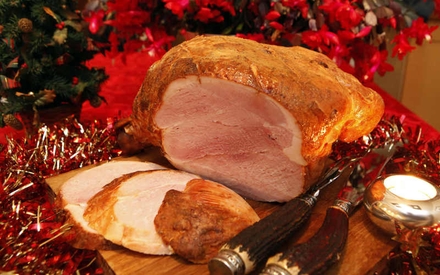 Over in Marks & Spencer this festive season you can rely on supporting Irish with Co. Derry-made mince pies, Lír Choclates from Co. Meath and a bunch of Wexford-grown Poinsettas to add festive colour to the your table, garden or hall for Christmas.
Simplee, a business which was started by Edel Cooney with a redundancy cheque last year, has seen huge growth within 2012 and this Christmas, Coffey's Mulled Wine Mix is the perfect flavoursome mix to bring a bit of Christmas to the kitchen.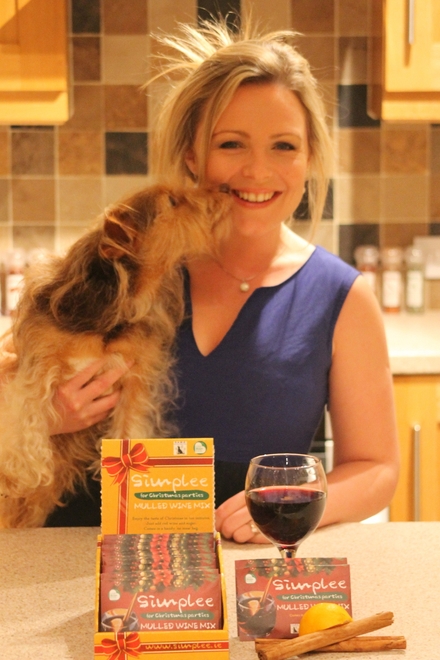 Available from most good off-licences nationwide, 10% of the proceeds from sales of the mix will go to the Dog Action Welfare Group (DAWG), helping to rescue and re-home abandoned and abused dogs.
"The flavour and aroma of mulled wine is the definition of Christmas to me" Coffey says of her product, and by simply dropping the tea-bag style mix into a pot with two bottles of red wine and 80g of sugar, in ten minutes time you will have the perfect traditional festive tipple! No straining, no bits in your glass and no synthetic taste!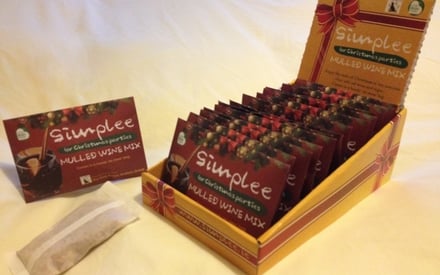 You can find Simplee Mulled Wine Mix in all O'Briens, Carry Outs, Costcutters and select Dunnes Stores and SuperValu stores nationwide. RRP €3.
Over in Superquinn, where their mince pies are baked fresh in-store, they have a packet ready and waiting for you to devour for just €3.99, while for those who want to make their own - Superquinn have a delicious Mincemeat mix on special offer, €6.99 for 600g.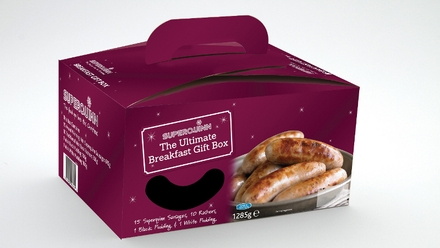 We all love a bit of a fry on Christmas morning. Usually Dad might chip in with the mid-morning brekkie while Mam has dinner under control and waiting to be started. Superquinn have literally taken all of the hassle out of your hands by producing their Ultimate Breakfast Box for just €10.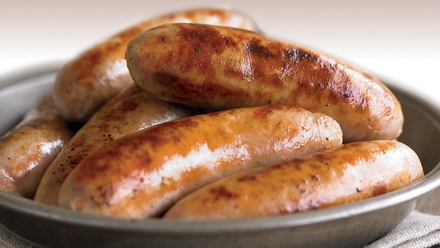 Featuring popular, well-loved Superquinn sausages, with own label rashers and a packet of both black and white pudding, all you need is the eggs to make a simple, indulgent and hearty breakfast any day throughout the festive season. Perfect for those loved ones returning to our shores this Christmas, welcomed with the traditional taste of home!
For our pick of drinks specials and ideas, check out our Christmas drinks feature
For an idea of foodie gifts to buy for the food lover in your life, click on our feature here
Wishing all of our readers a very merry Christmas, keep clicking on RTÉ Food for leftover ideas and Christmas recipes throughout the season. See you in the new year!