We talk Christmas, cook books and creative recipes with Carton House head chef Cathal Kavanagh..
Patrick Hanlon: How do the Christmas preparations begin at the hotel
Cathal Kavanagh: The actual Christmas menus kick in early December, which includes your turkey and ham, your pudding etc. They continue then just up until after Christmas Day then we will be back to our pretty normal menu but it's just really for the month of December that we run a specialised menu.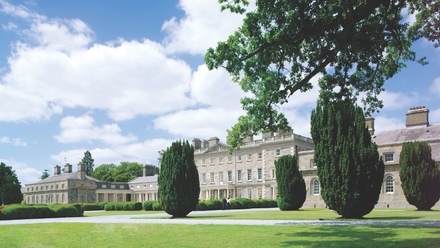 Is there anything on the menu that has a bit of a twist or is it all quite traditional and classic?
It is quite traditional, but with a bit of a twist. In the banqueting rooms, we would do the traditional roast turkey, glazed ham, and homemade stuffing, as that's what people expect in there. But in The Linden Tree Restaurant we do, we add a twist or should we say we add a kind of a finer touch; it would be more specialised and more perfected.
Does that menu change every year?
Yes, it's all trial and error really. It's hard because people expect a certain product. We were all brought up the same way with turkey and ham and everything else accordingly, so it's hard to change people's eating habits. In the restaurant, you're always trying to
strive to be a little bit different so people aren't looking at the plate and thinking: 'well I could have done this at home myself'.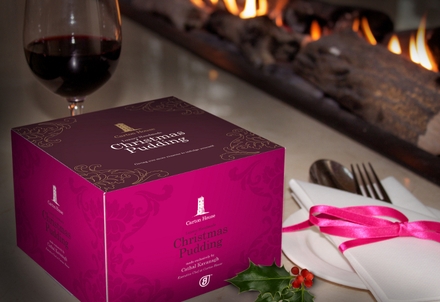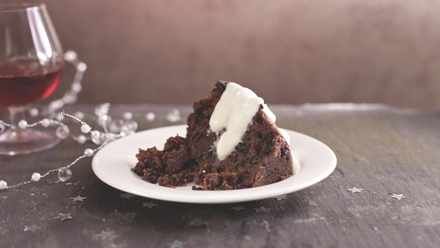 A customer who comes out to Carton House to dine at The Linden Tree wants (a) something they have never seen before, (b) a challenge of the taste buds and (c) to go back home with this memory in their mind [thinking] 'I've never tasted anything like it before'. Ultimately, that's what chefs are striving for.
This year what we are trying to do is bring in the turkeys for roasting, we prep them in trays, cover them, baste and season them, tie them, and people can come out and buy them.
On the Carton House estate we have a lot of private houses and it was a concept thought up by our General Manager David Webster. This year we said let's see if there is anyone out in the estate who would take to that preparation. We give them cooking instructions attached and we just give it to them on Christmas Eve and they take it home and cook to their heart's content.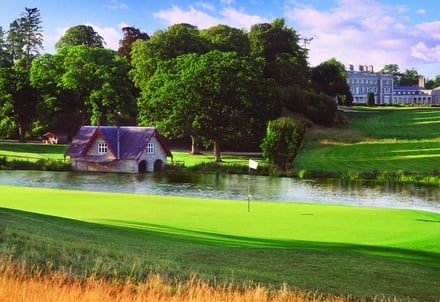 As the holidays are hectic is there any advice you would give the home cook on how to juggle their Christmas meal?
To be honest, it's a tough meal to cook and, again, depends how many people are coming to the house on the particular day. What I would do is I would prep nice and early and enjoy the day and don't make it a chore of it.
If I was cooking at home, I would make sure the day before to get most of the preparation done and have it in your mind what you're actually going to serve on the day.
In fairness there are a lot of products out there in the shops these days which are pre-prepped and, let's be honest, most are good, if not better than prepping and cooking them yourself. I think all of the major supermarkets have booklets coming out around now with all their offerings at this time of year and some of them are fantastic, compared to when i was a child
Make it a pleasure and enjoy the day.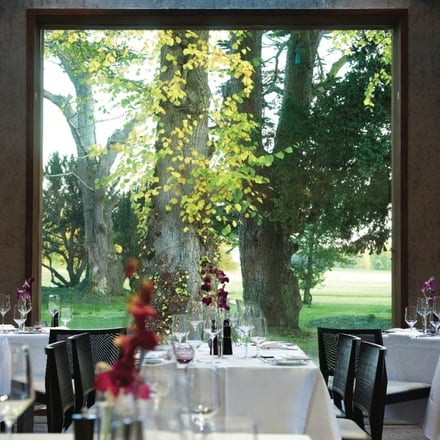 Is there anything in particular that you feel home cooks generally get wrong at Christmas?
Absolutely, mostly cooking the turkey and ham! Just being too nervous about it, I mean there are a lot of cookbooks out there and I presume a lot of people will be using [those] to cook with on the day. Sometimes it doesn't need that extra amount people give it due to nerves.
Just have a bit of confidence in yourself and trust yourself; it can be a bit of a letdown if everything is dry. Whatever instructions the cook is using, follow the instructions and they should be grand.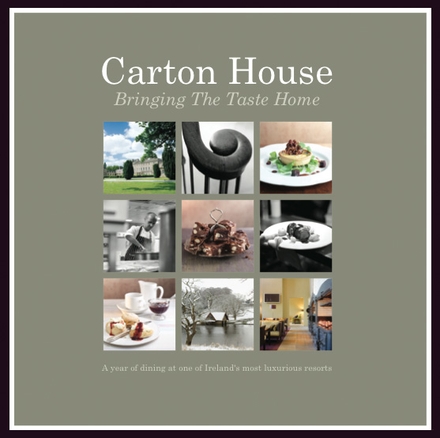 Can you tell the readers a little bit about your cookbook, The Carton House Cook Book?
Well the Carton House Cook Book was launched last year. In Spring/Summer we wrote it and put it together; it was basically an idea thought up by myself and the General Manager here.
I've been here since day one when it opened and over the years you bring in menus which change frequently, as we have four active kitchens, banqueting facilities, the old house is a bar/pub-type food; over the years we have compiled a lot of recipes.
It was a new experience for me ultimately as a chef - you never believe you're going to have a book out there! It was a pleasure to do. Working here has been a new venture and challenge and to put a few ideas on paper and let people see the type of food we are trying to do here.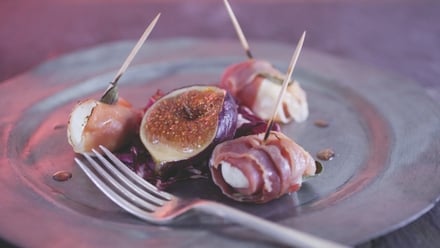 It's a mix and match of things, there are different styles of food here and there. From pizzas off the room service menu to your Christmas Day turkey and ham, and seasonal ones like roast spring lamb for Easter as well. They work for us and we get positive feedback from our customers.
It's colourful, easy to read and an accessible book for everyone out there. Every recipe has a picture so the cook at home has an idea of how we would present it here, so it's easy to follow.
If a reader were to open that cook book at home are there any particular recipes you would flag to try out or anything you are most proud of?
On a personal note, coming to Christmas, the recipes are all stuff we have done here so I would say all the festive food ideas in the book are brilliant.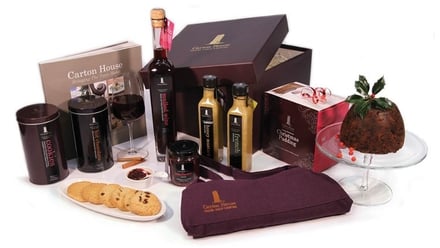 The Carton House Cook Book and Christmas hampers are available from the hotel's reception and online. For more information on the catering facilities or on Carton House Hotel in Maynooth, Co. Kildare, visit the website or call (01) 505 2000