It's not all about making and baking this Hallowe'en, lots of restaurants and retailers are embracing the spooky holiday...
Getting in with the Hallowe'en spirit is Dublin restaurateur Joe Macken whose chain of eateries will be embracing the humble pumpkin on their menus from October 25th to November 1st.
Crackbird, situated on Dame Street, will include chicken fried pumpkin (crumbed and fried just like their signature chicken) with a blue cheese dip as well as tortilla chips served with a pumpkin cumin dip, while down on South William St., Bear will include pumpkin, smoked haddock and brie croquettes as well as a pumpkin, sage and smoked garlic gratin side.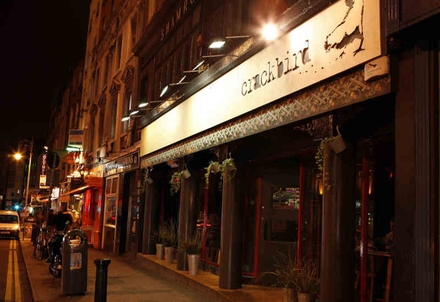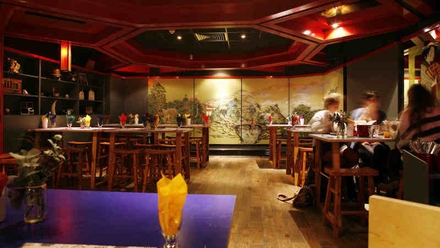 Skinflint, located just off Dame Street on Crane Lane, will introduce a roast pumpkin, spinach, pecorino and pepitas pizza as well as a pumpkin, leek and maple bacon pizza with Boyne Valley Blue cheese on top.
Jo'Burger will present pumpkin samosas as well as pumpkin tahini hummus with pomegranate syrup and seeds on a burger bun. Both burger outlets, Rathmines and 'Town', will carry the special.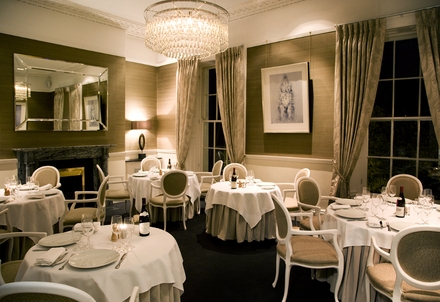 Over in Malahide, Bon Appetit are introducing pumpkin and ginger bellinis to their cocktail menu for Hallowe'en while the Bridge Bar and Bistro have introduced an entire pumpkin-inspired set menu. Three courses will set you back just €20 between 5pm and 7pm each night between October 24th and 31st in the trendy, recently renovated bistro.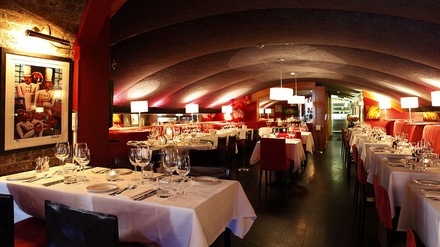 Cream of pumpkin soup with bat wing croutons will be followed by a game and pumpkin pie cauldron before a dessert of toffee calvados apples with vanilla ice cream. A special 'Alien Brain Haemorrhage' cocktail will be available at an added cost, while each diner who chooses the set menu will receive a bag of treats when leaving.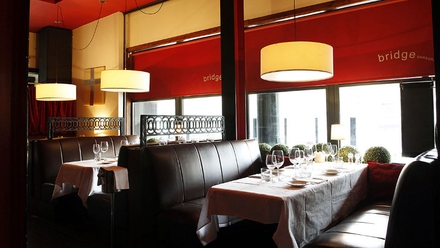 Though Hallowe'en marks the start of the harsh, colder season, it doesn't mean sumptuous local produce is at a loss. The Strawberry Tree Restaurant at the BrookLodge Hotel in Macreddin Village, Co. Wicklow, is currently serving a 'Big Harvest', seven course meal, until October 31st. With all their produce locally-sourced and organic, the tasting menu costs €75 per person (€65 for hotel guests).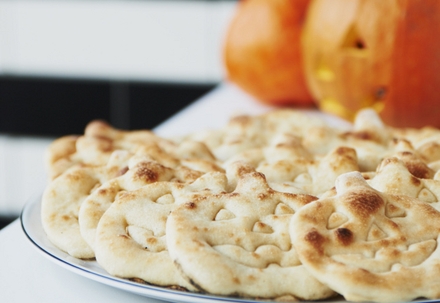 Milanos also have a spooky addition to their menu, with brand new pumpkin-shaped dough balls to celebrate the festivities. Available from October 27th through to 31st, they are perfect for sharing before pizza with ghosts or goblins or are delicious enjoyed simply on their own!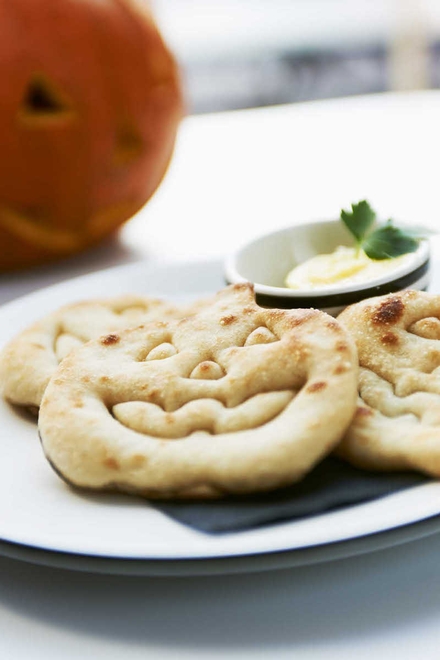 Everyone's favourite relish, Ballymaloe Country Relish, is great as an evening addition to cheese and crackers for adults on Hallowe'en or even spread on some warm brack as a late night snack. The company have launched a limited edition Hallowe'en version of the classic, just head over to their Facebook page to try and win a jar!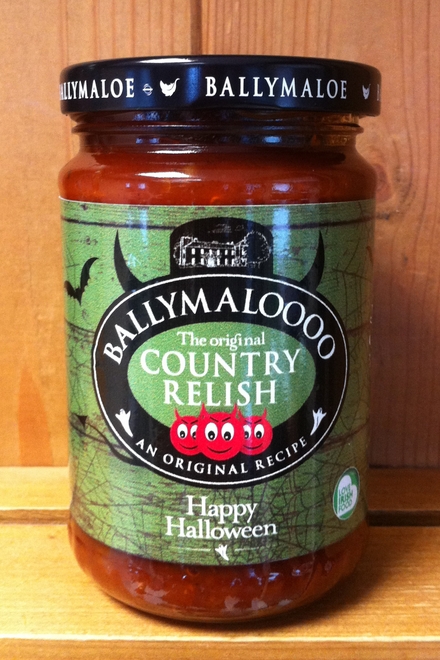 Tesco have a great range of exclusive ghoulishly, scary treats including the Tesco Eerie Eyeballs Net just €2.50 or the Tesco Mysterious Mummies, €2.50 – or pick up two of each for just €4. Little Monsters and Witches will also love the Tesco Vile Vampires, €2.50 or two for €4, the Tesco Terrible Toffee Apple Bites and the Tesco Phantom Pumpkin Mallows just €2 each.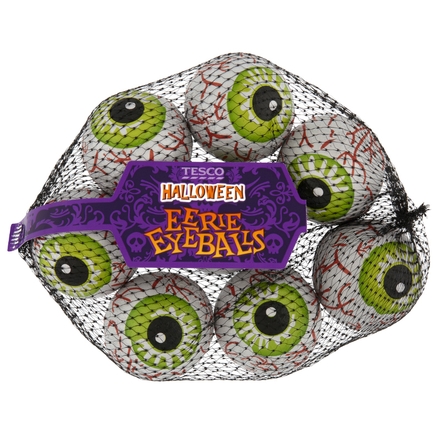 Cadburys Trick and Treatsize Variety Tub is now half price at €6, with other select Cadbury Treat Size bags at buy one get one free. Barmbrack, the All Hallows Eve favourite is just €2.99 for the moist, fruit-filled Tesco Finest brand.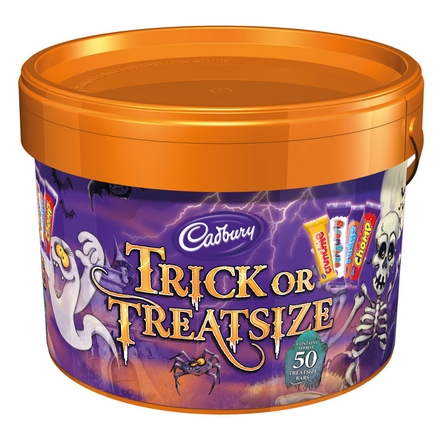 Cadburys are introducing a brand new product this Hallowe'en, in the form of spooky crunchy spiders, with creepy crawly legs and filled with green crunchy bits. They join Cadburys' dead heads and screme eggs to make this an even more fun Hallowe'en.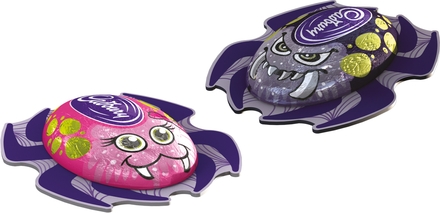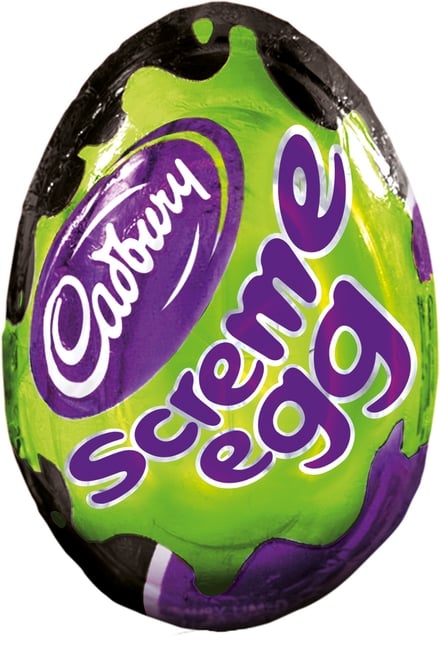 Along with their range of costumes and decorations, Lidl also have a huge range of snack bars, sweets and other treats for children this Hallowe'en. These Trolli Dracula sweets are currently on special offer for a limited period at €1.49 a packet.
On the drinks side of things, check out our halloween recipes for slime punch and other kiddies favourites, while for the adults, O'Briens have just announced their massive savings across the October bank holiday weekend and into Hallowe'en, see below.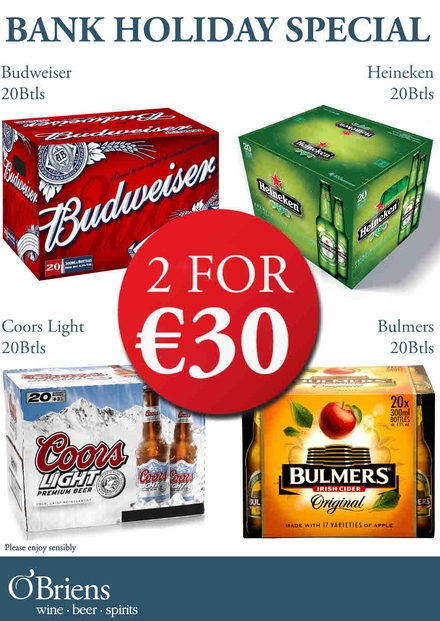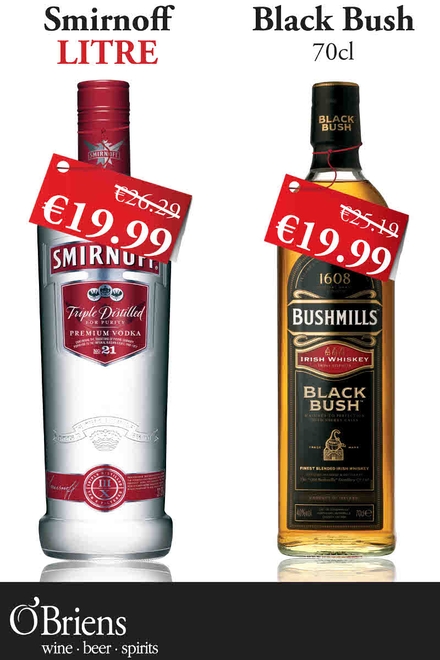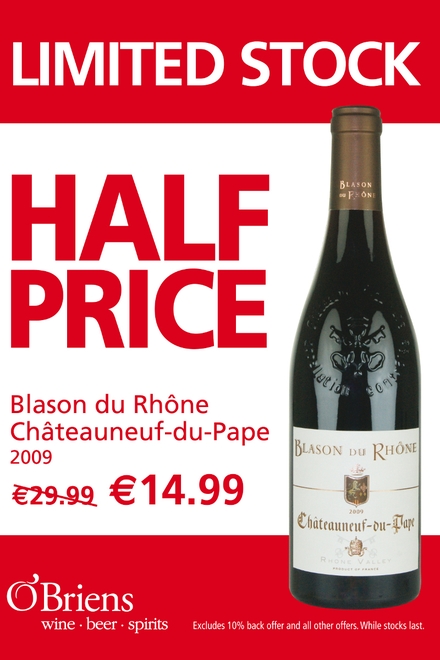 Check out some more Hallowe'en recipes here, with tips and tricks from Louise Lennox, Kevin Dundon and Trish Deseine. Rozanne Stevens has provided some delicious recipes to use up pumpkin, while Dr Oetker provide some super spooky, festive recipes.
If you're in the mood for a travel break, planning this year's costume or looking for some festive decoration ideas, keep an eye out for our Halloween features on RTÉ Travel, RTÉ Fashion and RTÉ Homes.