Bord Bia explain a little bit about the health benefits of eating eggs.
Eggs are a really versatile ingredient for both savoury and sweet dishes. They provide meals in minutes either on their own (boiled, poached, scrambled) or added to other ingredients (quiche, pancakes, omelette). For a range of dinner recipes including eggs visit www.eggs.ie.
Many people do not realise what a wonderful source of nutrition Eggs are! Not only are they quick and easy to cook and can be prepared for a wide range of tasty meals, they are also a concentrated source of good quality protein with a wide range of vitamins and minerals.
Bord Bia has compiled a breakdown of the nutritional elements and nutritonal functions of eggs so that you know exactly what benefits you are getting from including eggs in your dinner recipes!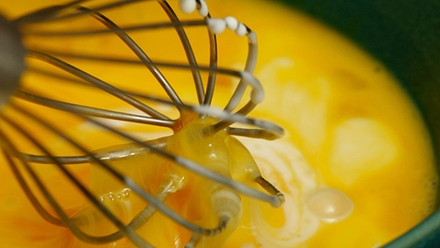 Protein
An adequate protein intake is vital for the day to day working of the body. Eggs are an excellent source of protein. A standard portion of eggs (two eggs) provides nearly one third of the daily protein required by an average woman and almost one quarter of an average man's requirement.
Vitamins
Eggs contain substantial amounts of vitamins A, B, D and E.
Vitamin A Maintains healthy immune system, skin and eyes.
Vitamin B2 Involved in energy production.
Vitamin B 12 Involved in cell replication, and healthy blood and nerves.
Vitamin D Important for the development and maintenance of healthy bones.
Vitamin E Acts as a powerful antioxidant – keeps cell membranes healthy.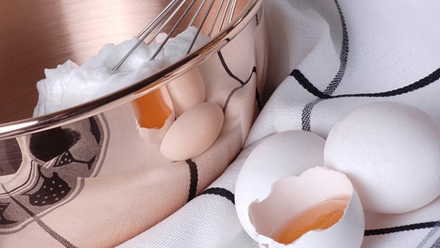 Minerals
Eggs are a good source of the following minerals:
Iron Transport of oxygen around body. Also important for normal growth and development and good immune function.
Phosphorous Important for energy metabolism and healthy bones.
Zinc Involved in over 200 roles in the body including wound healing, healthy hair and skin.
Selenium An important antioxidant.

Like meat, eggs are produced under the Bord Bia Quality Assurance Scheme. Make sure to look for the Quality Mark on packets of eggs when you're shopping to ensure that they have been produced to the highest Bord Bia standards.