Day Five: Win a masterclass from James Whelan Butchers
To celebrate day five of the Great Christmas Giveaway on RTÉ Food, we have teamed up with James Whelan Butchers to offer one lucky reader the chance to sharpen their kitchen skills with two tickets, worth €200, to a butchery masterclass.
Master butchers from James Whelan Butchers will share the secrets of their expert knife skills and help people appreciate the magic of meat at new butchery demonstrations which take place in the Avoca Food Market in Monkstown, Dublin, during January 2013.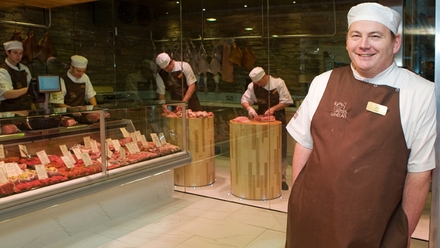 Vouchers for the evening butchery demonstrations, which take place each Tuesday night from January 15th to 29th inclusive, are now on sale – and make the perfect Christmas gift for people keen to up skill around the kitchen and learn more about different cuts of meat.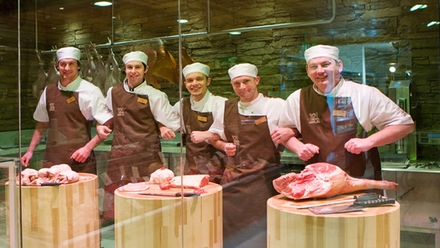 The workshops are three-and-a-half hours long and will teach those who attend how to use knives safely as well as how to cut and cook various different cuts of pork and beef. Lucky participants will also get to sample the delicious cooked meat afterwards.
According to Pat Whelan, of James Whelan Butchers, the course is ideal for passionate foodies and discerning shoppers who want to learn more about meat. "Our introduction to the course starts with the most important tip of all – how to use knives safely. We know that a blunt knife is a dangerous knife, so our master butchers will demonstrate the correct sharpening process, what tools to use and how to approach different knives in different ways".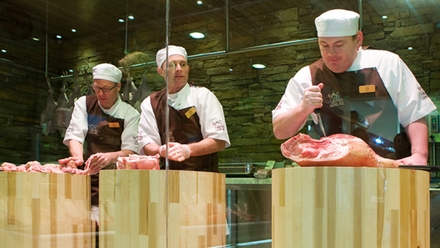 The pork and beef demonstration are designed to give attendees the confidence to walk into a butchers shop and select and buy a cut of meat they want. The pork demonstration will focus on cutting and butchering an entire side of pork and how to cook the varous cuts.
During the beef demonstration attendees will be taught about the more unfamiliar cuts of beef, including the Jacobs Ladder, the Blade, Feather and Bowler steaks.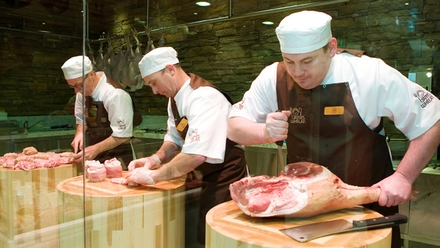 "We want everyone to leave with a new found appreciation of the magic of meat. They will get a gift bag at the end of the demonstration containing a knife, a protective glove, some of our fabulous meat and recipe sheets," according to Pat Whelan who has a shop in Clonmel and in the Avoca Food Shop in Monkstown.
A voucher for the course costs €99. Places can be pre-booked online on www.jameswhelanbutchers.com for the evenings on January 15th, 22th and 29th. The courses take place in the Avoca Food Market, Monkstown Crescent in Monkstown, Co Dublin.
www.jameswhelanbutchers.com.
For your chance to win two tickets to a butchery masterclass, simply sign in below and answer the question that appears. Good luck!
*Terms and conditions apply. General RTÉ Competition rules apply, a copy of the rules is viewable here. There is no cash alternative. This competition will close on December 14th 2012 at 11:59pm. Winners will be contacted via the email address connected to their RTÉ ID.