Your chance to win a one week essential cooking course at Cooks Academy in Dublin
The Essential Course is perfect for anyone looking for contemporary ideas, delicious tried and tested recipes and to build their skills and confidence in the Kitchen. The week is designed to be an enjoyable cooking week with a focus on learning.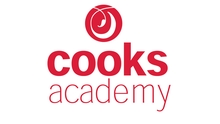 At Cooks Academy, Dublin's Premier Cookery School, the focus is on learning new cooking skills to enable you to become more confident and adept cook. Their week long Essential Cookery Course is a giant step you'll need in your culinary renaissance. Designed to build confidence in the Kitchen, the course covers a wide variety of popular dishes, while also providing tuition in classical culinary techniques and all important knife shills.
For further information visit: www.cooksacademy.com