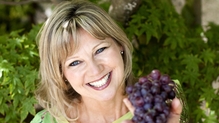 Paula Mee, Nutrition Consulting was set up in 2004 and offers organisations and industry an extensive range of services in nutrition, product development, and marketing communications.
Prior to this, Paula was the Nutrition Manager for Superquinn. Previously she worked as senior nutritionist in the National Dairy Council. She has also practiced as a dietitian in hospitals in Northern Ireland.
Paula is currently on the board of Consumer Foods in Bord Bia. Paula was one of the presenters of RTE TV's Health Squad programme and a regular participant on RTE's The Afternoon Show. She makes regular appearances on TV and radio programmes advising on nutrition and health issues.