Aldi's Irish suppliers have beaten a host of leading big brand names across Ireland and the UK to pick up 29 awards at the prestigious international Great Taste Awards in London.  Proving low prices do not mean low quality, the judging panel of 350 experts, including top chefs, buyers, food critics, restaurateurs and fine food retailers awarded Aldi's Irish suppliers gold stars across a number of different food categories such as fresh meat, dairy and baked goods.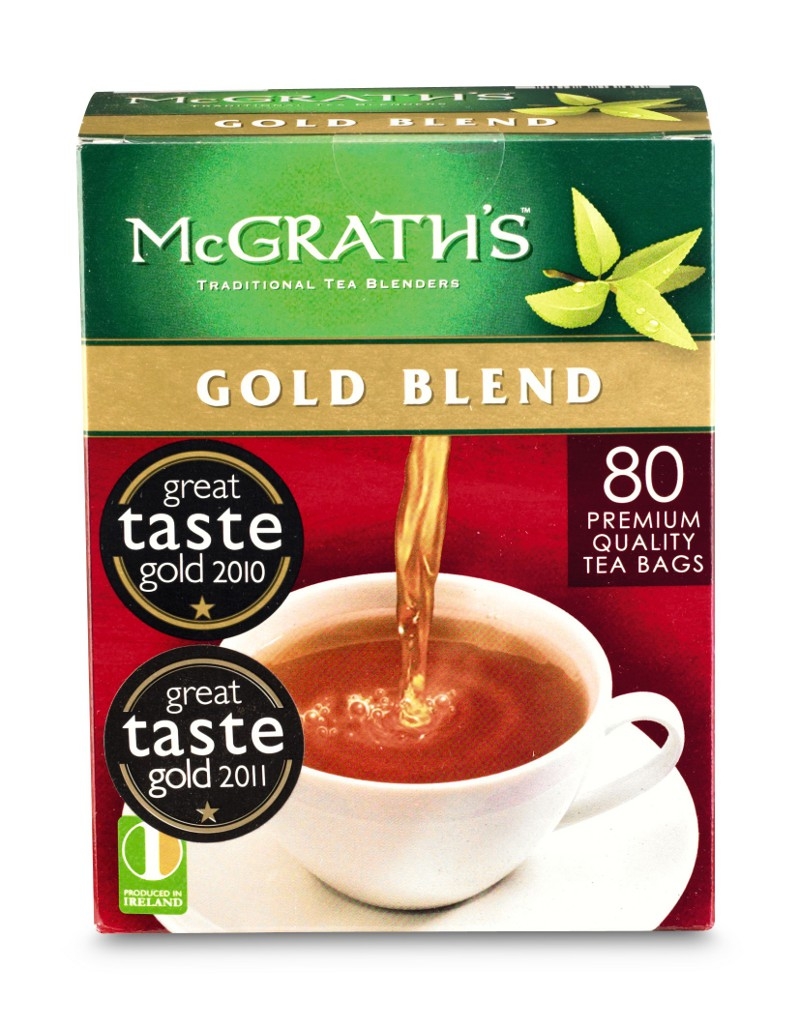 The performance builds on Aldi's Irish suppliers' success at the 2011 Awards, when they scooped 21 titles.  Over 50% of all grocery sales at Aldi are generated on products bought from Irish suppliers, producers and manufacturers by a dedicated Irish buying department within Aldi.
Winning Aldi products include Aldi's Kilcree Gold Active Manuka Honey 10+, produced by Healy's Honey of Ballincollig, Co. Cork, which received two gold stars and Aldi's McGraths Gold Blend 80s Tea Bags, produced by Robert Roberts of Tallaght, which also received two gold stars.
Commenting on the performance of Aldi's Irish suppliers, Aldi Ireland's Group Buying Director, Niall O'Connor, said, "The Great Taste Awards recognise and pay tribute to the very finest foods available in Ireland and the UK today, so we are extremely proud for our Irish suppliers to have won 29 titles.  We are continuously working to improve our product offering, introducing new and exciting Irish sourced products and engaging more and more Irish suppliers.  It has been a good couple of weeks for our Irish suppliers, as for the second year running we were also recently named Ireland's leading fresh food discounter at the 2012 Checkout Best in Fresh Awards."
Aldi's full list of Irish award winning products includes:
McGraths Gold Blend 80s Tea Bags
Specially Selected Single Origin Roast & Ground – Ethiopian
Kilcree Gold Active Manuka Honey 10+
Specially Selected Champagne Rhubarb Yoghurt
Duneen Specially Selected Lemon Yoghurt
Duneen Specially Selected Handmade Farmhouse Yoghurt with Strawberries
O'Sheas Irish Ale
Not From Concentrate Orange & Mango Juice
McGraths Reserve Blend 80s Tea Bags
Alcafe Original Blend Roast & Ground
Specially Selected Single Origin Roast & Ground – Columbian
Specially Selected Handcooked Crisps - Cheddar Onion 
Lynch's Buttermilk Soda
Lynch's Pitta Bread - White 
Kilcree Gold Active Manuka Honey 15+
Grandessa Irish Handmade Conserves – Raspberry
Grandessa Irish Handmade Conserves - Autumn Fruit
Grandessa Irish Marmalades - Dark Orange
Nature's Isle Unsmoked Bacon Eye Loin
Brannans Streaky Bacon – Unsmoked
Brannans Butchers Style Black Pudding
Specially Selected Irish Organic Smoked Salmon
Specially Selected Madagascan Vanilla Yoghurt
Duneen Greek Style Yoghurt
Duneen Specially Selected Handmade Farmhouse Yoghurt with Summer Berries
Ardagh Specially Selected Irish Cheese Selection – Brie
Ardagh Specially Selected Irish Cheese Selection - Tipperary Blue
Ardagh Specially Selected Irish Cheese Selection – Camembert
Byrne'­s Bakery Irish Christmas Pudding