The inaugural Liss Ard Festival, Skibbereen, West Cork takes place this August bank holiday weekend. It promises to be a great event for people not only interested in music but in food also with a Theatre of Food area to celebrate local food heroes & the finest local produce.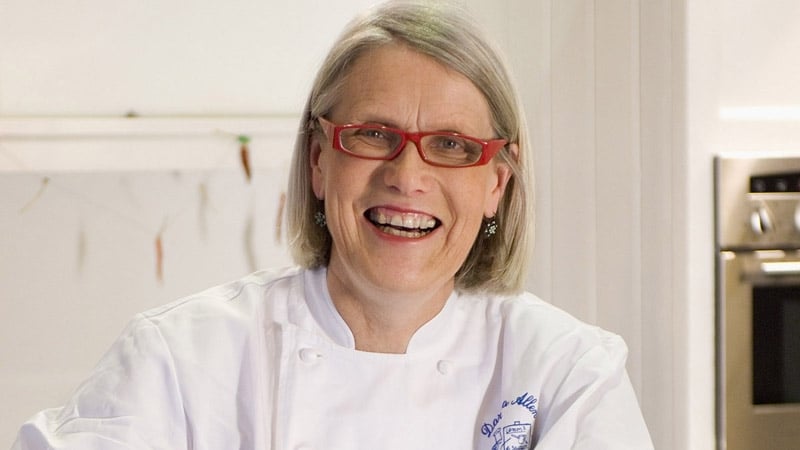 There will be tastings, demonstrations and talks from some of Ireland's greatest producers, chefs and food writers. There will be a demonstration on how to build your own wood-fired pizza oven as well as lessons on how to make your own cheese.
There will also be a Farmers' Market in the food area for people who want to buy fresh, local produce.
Award winning food writer, journalist and blogger Mei Chin will be giving a talk and cooking demonstration as part of the festival. Darina Allen, founder of the Ballymaloe Cookery School and author of countless cookbooks, will be giving a talk on Forgotten Skills based on her book Forgotten Skills: The Lost Art of Creating Delicious Home Produce .
Bibliocook blogger and founder of the Irish Food Bloggers' Association Caroline Hennessy will be talking all things beer. As head of marketing at Eight Degrees Brewing, Caroline knows what she's talking about and will be running tastings as well as giving tips on food pairings and baking with beer.
Veronica Steele, creator of  the multiple award-winning Milleens Cheese in 1976, will be presenting Blessed are the Cheese Makers where she will host some 'cheesy discussions' as well as tastings and cooking demonstrations.
Sally Barnes from Woodcock Smokery, which won the 2006 and 2009 Great Taste Award for Best Irish Specialty, will give a class on how you can 'Smoke Your Own'. Sally will be teaching us how to smoke fish, and more, using a biscuit tin, as well as talking sustainable fish in line with the company's commitment to only use wild fish caught using sustainable methods.
Susan Steele from Bord Iascaigh Mhara will share her passion about fish innovation and ideas. She will also team up with Sally McKenna of the Bridgestone Guides to talk about seaweed and eating it and Jim Kennedy from Atlantic Kayaking about foraging for it. Susan will also discuss the ups & downs of setting up a small seafood business whilst Sally will give a demonstration of bath salts and cosmetics in association with Organico; Sally's husband, and fellow founder of the Bridgestone Guides John McKenna, will be on hand to MC some discussions throughout the weekend.
The Music line-up for the weekend is as follows
Saturday, 4thAugust
Chic, Lisa Hannigan, Bob Mould Band plays Sugar Copper Blue, Nicolas Jaar, Heathers, Chromatics, DJ Kormac, Interference, Tieranniesaur, Rhob Chunningham, Black, Low Mountain, Chris Stout & Catriona McKay, Sacha Puttnam
Sunday, 5thAugust
Mick Flannery; Toots & the Maytals; Paul Buchanan; Roy Harper; Joan as Policewoman; John Daly; the Macrae sisters; Moscow Metro; West Cork Ukelele Orchestra; Julie Feeney; The Ceili all stars; Caoimhin 'Raghallaigh; St Fachtna's Silver Band;
Tickets are now available via Ticketmaster at www.ticketmaster.ie