Bord Bia have announced a partnership with the ROI Team Chef to ensure that Bord Bia Quality Assured food is a key ingredient in team meals during Euro 2012 and the World Cup Qualifiers.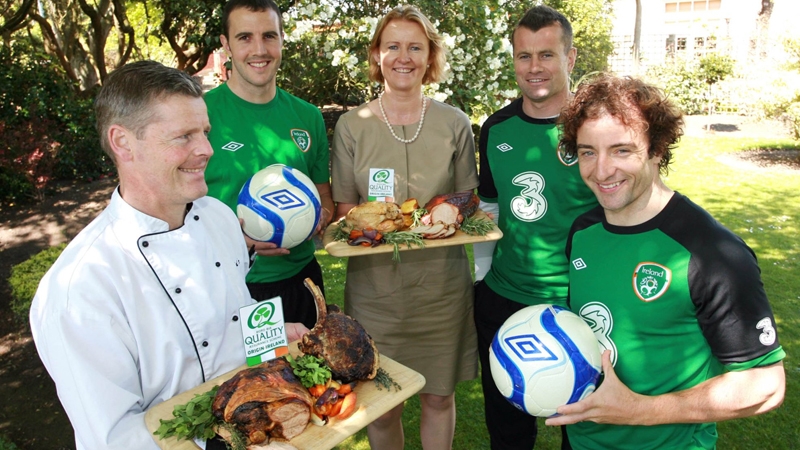 In addition, over the next 18 months Bord Bia will leverage Ireland's Euro 2012 and World Cup Qualifier games with Italy, Germany and Sweden to promote exports of beef and lamb in key markets and attract key buyers of prepared consumer foods to Ireland.  The value of exports of Bord Bia Quality Assured products is currently in excess of €2 billion, total food and drink exports are valued at €9 billion.
To celebrate this partnership Bord Bia have a signed jersey to give away to one lucky person. To enter see http://www.bordbia.ie/aboutfood/Pages/Football.aspx
Italy, Germany and Sweden are key markets for Irish meat exports and added value foods. Bord Bia plan to leverage Ireland's fixtures to build increased awareness and create buyers introduction opportunities for food companies.
Ireland Team Chef, David Steele will work closely with Bord Bia to source Quality Assured produce for team meals. 
For great Bord Bia Quality Assured recipes log on to http://www.bordbia.ie/aboutfood/recipes/pages/recipehome.aspx .