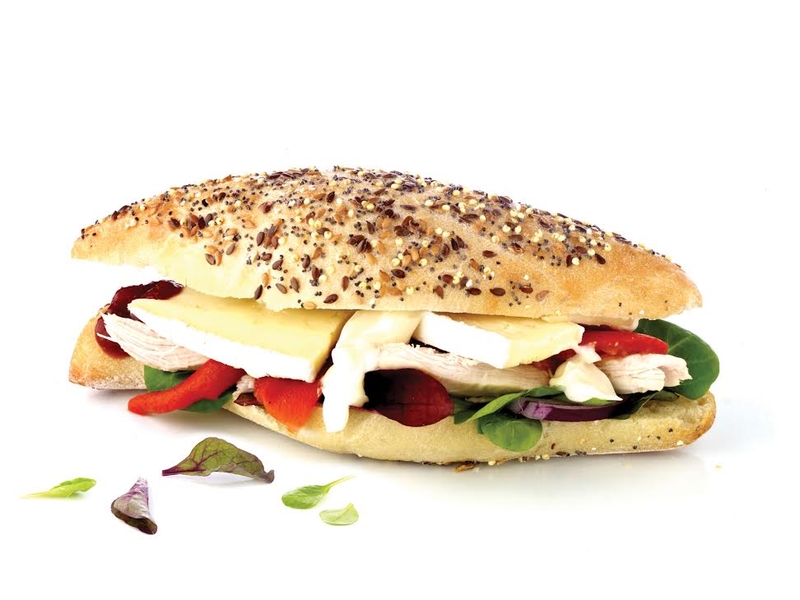 Quick, convenient and delicious gourmet lunches are sure to be a regular thing now that Centra have showcased its new range of tasty gourmet sandwiches, certain to go down a treat. Centra's range of ten gourmet lunch options, affordably priced at just €4 each, are made in store everyday using the freshest ingredients.

Centra has sourced an impressive selection of meats, cheeses, spreads and breads to ensure the sandwiches are of an impeccable standard, available in Centra stores nationwide. This new range is ideal for people looking for a tasty lunch on-the-go.

Centra's hot sandwich range features a  slow-cooked pulled pork bap, with a sprinkle of crispy onions, crunchy mixed leaves along with a dash of mayo and sweet tomato relish all placed in a soft, floury bap. 

An expected favourite of Centra's cold sandwich range is the chicken, brie and roast pepper diamond roll. This tasty roll is packed with succulent chicken breast with some brie, roasted red pepper strips, a handful of mixed leaves, a sprinkle of red onion, topped off with a smidgen of mayo and sweet tomato relish, with wasabi and sesame seasoning placed in a delicious diamond roll.
The full range includes:

Cold range:

1.      Chicken, Brie & Roast Pepper Diamond Roll

2.      Chorizo Mozzarella Ciabatta

3.      Chilli & Lime Chicken Wrap

4.      Roast Pepper, Mozzarella & Pesto Wrap

5.      Roast Beef Ciabatta
Hot range:

1.      Pulled Pork Bap

2.      Chicken Fajita Wrap

3.      Sweet Chilli Chicken Ciabatta

4.      Italian Style Meatball Sub

5.      Southern Fried Chicken Ciabatta