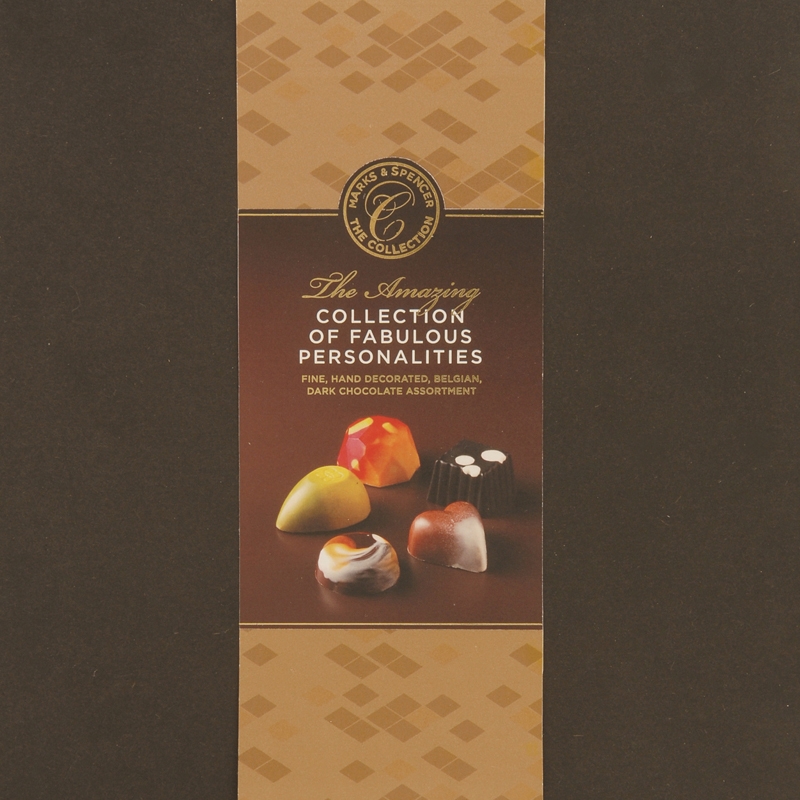 With Christmas growing ever closer it's time to start picking up some stocking fillers for loved ones and sometimes a great box of chocolates is just the ticket.
M&S Amazing Collection of Fabulous Personalities is more than just a box of chocolates however, it's a gift, it's something sweet to be savoured and not simply devoured.
Produced by Lir Chocolates exclusively for M&S, the chocolates are produced using a hand spraying technique and they are the only company manufacturing chocolates using this technique to such a large scale in all of Europe.
The spray technique gives the chocolates an incredible finish and they look almost too good to eat, some of the pieces could easily be mistaken for costume jewellery!
Priced at €22.50 they aren't exactly budget friendly but when you take into consideration the amount of work that goes into creating each box, and the depth of flavour to each sweet, they are an indulgent treat that you'll be raving about.
I was lucky enough to get to go to the Lir Chocolate Factory in Navan to see these beautiful chocolates being made and I was stunned by the time, effort and thought that has gone into creating them. Much like the fashion industry, the chocolate industry works seasons ahead and they are always coming up with new ideas and ways of pushing the boat out when it comes to technique, flavour and customer satisfaction.  While I was seeing the Christmas range in production, they were already beginning to work on Easter eggs – a holiday that for you and me is so far down the line it hasn't even begun to creep into our minds yet.
The Amazing Collection of Fabulous Personalities is now available in M&S stores priced at €22.50.
Chocolate Descriptions:
Senor Raphael
A wonderful zesty Valencia orange oil set in milk chocolate and encased in crisp dark chocolate
Mademoiselle Michelle
Maldon Sea Salt set in a milk chocolate centre and encased in a crisp dark chocolate shell
E.C. Taylor
A fruity raspberry compote set on a rich dark chocolate ganache flavoured with red current vinegar and encased in luscious milk chocolate
Little Annie
A creamy milk chocolate filling married with a delicate caramel coulis and enclosed in a milk chocolate shell
Major Reynolds
A deliciously indulgent centre combining Brazilian honey, flavoured with a hint of apricot and set in a milk chocolate shell
Lady Kate
An indulgent centre with almonds, hazelnuts and crunchy feuilletine wrapped in smooth milk chocolate