Euro-toques have announced their five finalists in Ireland's most distinguished culinary competition making Ireland one step closer to discovering their Young Chef of the Year winner 2013.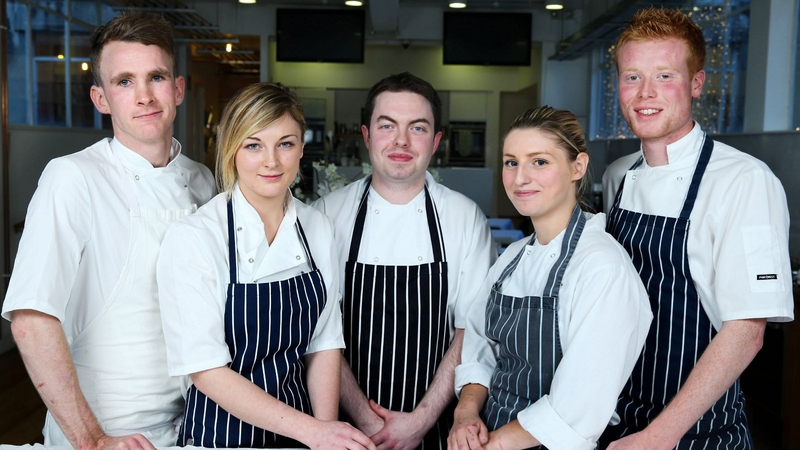 Chosen by a panel of well-known chef's and judges, the five finalists in the Euro-toques Young Chef of the Year 2013 competition are:
·       Mark Moriarty (aged 22) Chef de Partie, The Greenhouse Restaurant
·       Kevin Burke (aged 24) Chef de Partie, Restaurant Patrick Guilbaud, Merrion Hotel
·       Paula Leavy (aged 26) Chef de Partie from Locks Brasserie
·       Brian O'Flaherty (aged 24) Commis Chef in Restaurant Forty One, Resisidence Members Club
·       Grainne O'Keefe (aged 22) Junior Sous Chef in Pichet
Euro-Toques are looking for three simple winning ingredients when it comes to selecting the finalist for Young Chef of the Year – talent, enthusiasm and a passion for Irish food and heritage. The prestigious competition which is in association with Fáilte Ireland, is looking to identify young talents who have the potential to represent and define the Irish culinary scene, drawing from our land, traditions and culinary heritage.
The theme for the 2013 competition is 'Food Memories: Your Interpretation?' which will be showcased at the final on Sunday 24 November where the winner will be revealed at an exclusive event.
Wade Murphy, President Euro-Toques Ireland and Chef/Proprietor 1826 Adare said: "These young chefs have been chosen for their astounding contributions to the culinary trade in Ireland. At the cutting edge of food innovation, their passion, talent, skill and ability to learn made them standout entries."
Judges for the final will include Elena Arzak, Best female Chef in the World in 2012 and joint head chef of three Michelin stared restaurant Arzak alongside her father Juan Mari Arzak.
The Euro-toques Young Chef of the Year 2013 will win a stage at ALMA, the International School of Italian cuisine in Colorno Italy, headed by world renowned chef Gualtiero Marchesi, amongst other exciting opportunities.