The iconic Cadbury Dairy Milk eight square range is celebrating a new look, in the form of a fun new 'open me, close me' wrapper straight from Joyville.
The modern and colourful new packaging makes the Cadbury Dairy Milk range easier to open, so you can discover the delicious chocolate inside; and the new re-closable wrapper means you can save some for later - if you have the will power!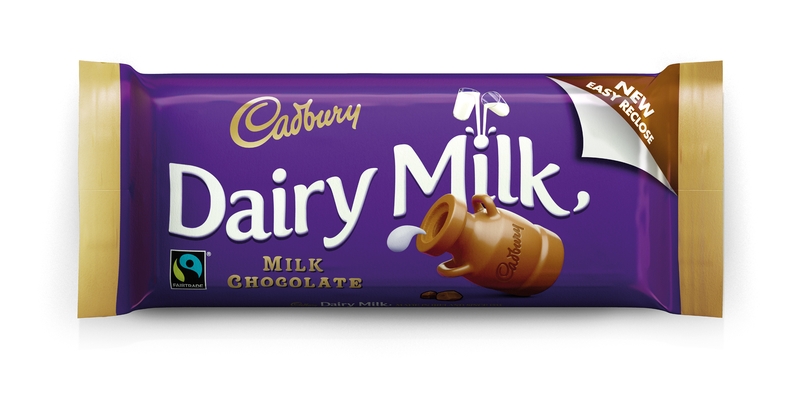 The bar itself will have the same great taste with no change to its size or weight. The eight square variants are already coming off the production line in Coolock, where Cadbury Dairy Milk has been made for 80 years, since 1933.
The Cadbury Dairy Milk range includes Caramello, Mint Crisp, Turkish, Fruit & Nut, Golden Crisp, Milk Chocolate, Wholenut and Tiffin. Each of the eight square individual bars will have their own unique twist with a new symbol for each flavour in the range being unveiled.