World-famous Irish Whiskey, Bushmills has launched the latest addition to its collection of premium blends and single malts – Bushmills Irish Honey.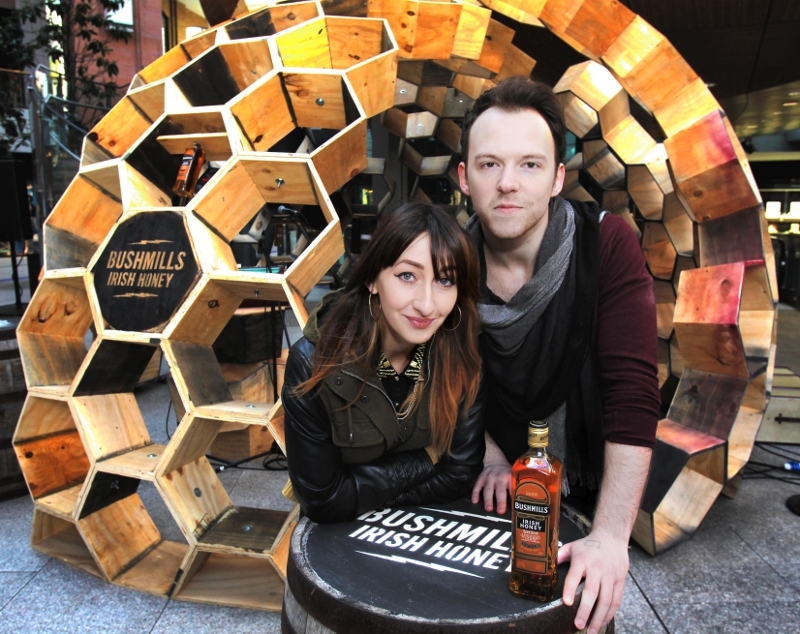 Blended using Bushmills Irish Whiskey and just a touch of pure Irish honey, the newest member to the Bushmills family, "offers consumers a new choice that mixes well, is approachable and unique in its own right", said Master Distiller Colum Egan.
Speaking at the launch Colum added: "Bushmills has a long history of innovation.  For centuries, distillers have experimented with barrel finishes and blends, and today at the old Bushmills Distillery we aim to continue to expand this tradition with the launch of Bushmills Irish Honey."
Jennifer Kiernan, Brand Manager Western Europe Bushmills Irish Whiskey said: "We are really excited about and proud of Bushmills Irish Honey, it is a beautiful blend of our Bushmills Irish Whiskey and real Irish Honey. We believe it will enable us to further reignite the whiskey category, and allow the brand to attract new consumers. It will encourage consumers to relook at whiskey and Bushmills and inspire them to experiment, responsibly of course, with a category they may not have explored before."
Bushmills Irish Honey has already been launched in the US and is available at global duty free stores world-wide.   In Ireland, Bushmills Irish Honey is available at most supermarkets.
For more information about Bushmills Irish Honey and to find cocktail recipes, visit the website: www.bushmills.com or Facebook: facebook.com/bushmills1608