Just four months after the opening of Dylan McGrath's latest venture, Fade Street Social, has extended its menu to include some mouth watering dishes. With the focus remaining on creating something unique for the Irish, this menu consists entirely of home-grown ingredients and produce cooked in a traditionally Irish fashion.
 
A total of 27 new dishes have been added to The Restaurant menu exuding flavour and catering to every taste. Dylan opened The Restaurant area of Fade Street Social in late November and has since taken feedback on board and experimented with the high quality produce available to him from Irish suppliers to create new exciting dishes, evolving the menu.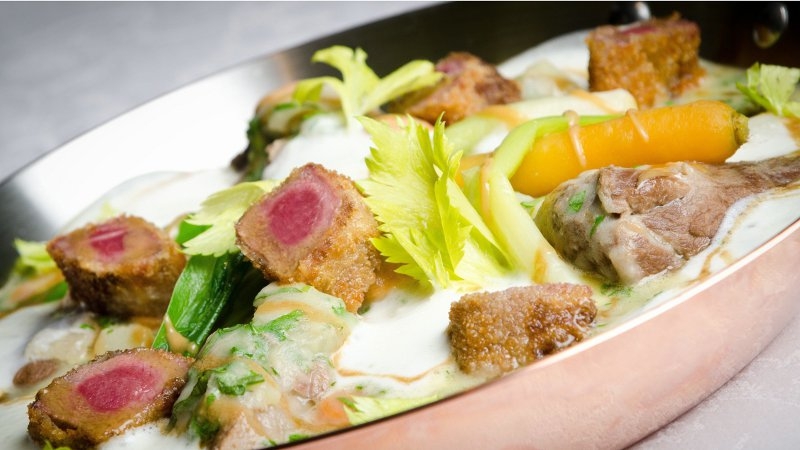 Beef tongue & Carpaccio of scallop and Duck liver mousse with white beans & smoked bacon have been added as appetisers while three new options are available on the popular wood fired flatbreads – Veal, onion & truffle, Beef & truffle and Lamb, fennel & olive.  White veal casserole with white mushrooms, parsley and onion has been added to the braised offerings, hearty traditional Irish stews, which already consisted of lamb, beef and rabbit. 

The Charred and Smoked section of the menu incorporates the age-old method of cooking with charcoal and different woods in a large smoker to create smoky flavours, something that our Irish ancestors would have done on a daily basis.  Lamb, beef, veal, cod and trout are new editions joining the initial offerings of pork, Wexford sirloin and salmon.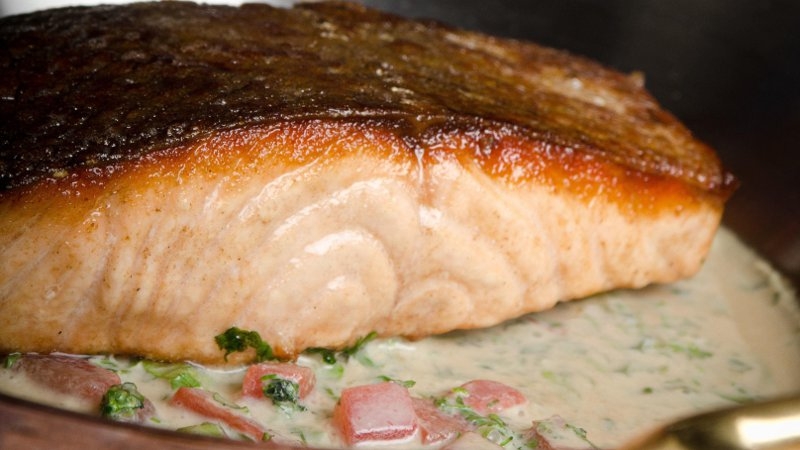 Seasonal micro vegetables pulled from the ground of North County Dublin are have been added to the menu coming from In Season Farm, a company of 6 workers who are the first in Ireland to grow micro salads. Prior to this, micro salads were shipped in from Africa and Europe, losing freshness and adding to the carbon footprint of many top restaurants.
 
Speaking about the new additions to the menu Dylan said: "This menu was designed to support the very best of home-grown produce. The hero of these dishes is the freshness and tastiness of the Irish ingredients we had to work with from some fantastic Irish suppliers including butchers, fishmongers and fruit and vegetable growers.  We are committed to bringing to the plate all that is great from the best Irish produce at a time when it is so important to support and value the effort and commitment of our Irish producers and farmers.  These people really inspire me and give me hope in the country's future."
 
The Restaurant has also introduced two new menus recently, a Quick Lunch Menu which is a main course for €16.50 and the three course lunch and early evening menu for just €25.