Ireland's Top Chefs launch Euro-toques Young Chef of the Year Competition 2012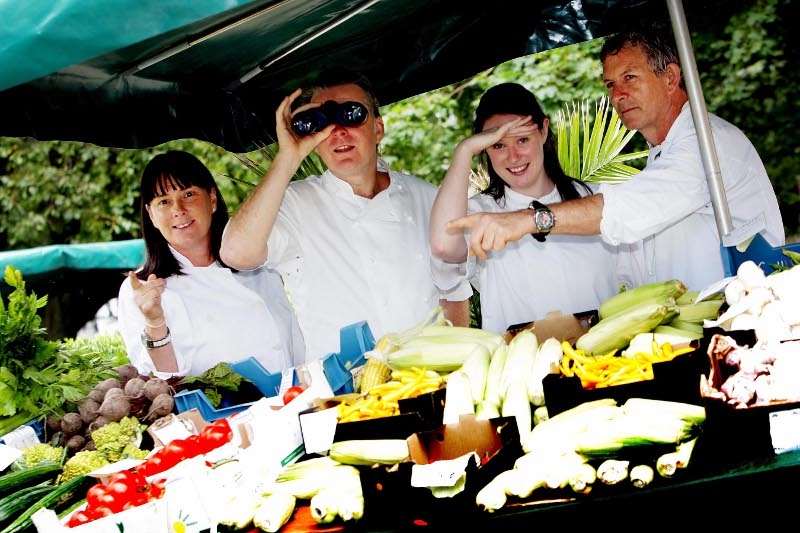 Ireland's top chefs were on hand to launch the nationwide search for Young heroes of Irish cooking through the Euro-toques Young Chef of the Year competition.  Ross Lewis, Kevin Thornton, Mary Ryan, Gearoid Lynch and Eleanor Walsh together with Euro-toques are calling out to ALL YOUNG CHEFS in Ireland, aged 18-26, to enter the competition that could change their culinary careers. Young Chefs from any type of establishment can now enter the competition via a simple online entry system at www.youngchef.ie    
In association Failte Ireland, the competition aims to search for Ireland's Young Food Heroes that can contribute to developing Irish cooking and promoting it at home and abroad. Talent, enthusiasm and passion for Irish food are all on the menu for the 22nd year of the competition that aims to illustrate that good Irish food can come from any gastronomic background. All stages of the competition promote Euro-toques principles of local and seasonal sourcing and aims to get Young Chefs thinking about "What Irish Cooking means today".
Speaking at the launch Gearoid Lynch, President Euro-toques Ireland, Chef/Proprietor The Olde Post Inn, Co. Cavan and Young Chef 2000 said, "Our vision for this competition is to evoke the feeling of pride and thoughts of excellence when people think about Irish cooking and food. Irish culinary skills are developing at a fast rate and for this reason chefs need to be nurtured from a young age. Young Chef of the Year aims to do just that while promoting and supporting local produce at the same time."  
Closing date for online entries is September 26th. At each stage of the competition, candidates will be whittled down and the next task revealed. 5 Finalists will be announced early November and showcased at an exciting Pop up event in Dublin's City Centre. The final of the Euro-toques Young Chef of the Year will take place on November 25th and the winner will be revealed at an exclusive mystery event.  Members of the public will have the chance to win tickets to both events by logging onto www.youngchef.ie or via Facebook and Twitter.  
Judges for the final will include Dublin born Guest Chef Trevor Moran, Sous Chef at Restaurant Noma, Copenhagen that holds two Michelin stars and was voted best restaurant in the world by Restaurant magazine for 3 years running (2010, 2011, 2012). The Euro-ToquesYoung Chef of the Year will win an all -expenses paid stage in a top international restaurant, amongst other exciting opportunities.