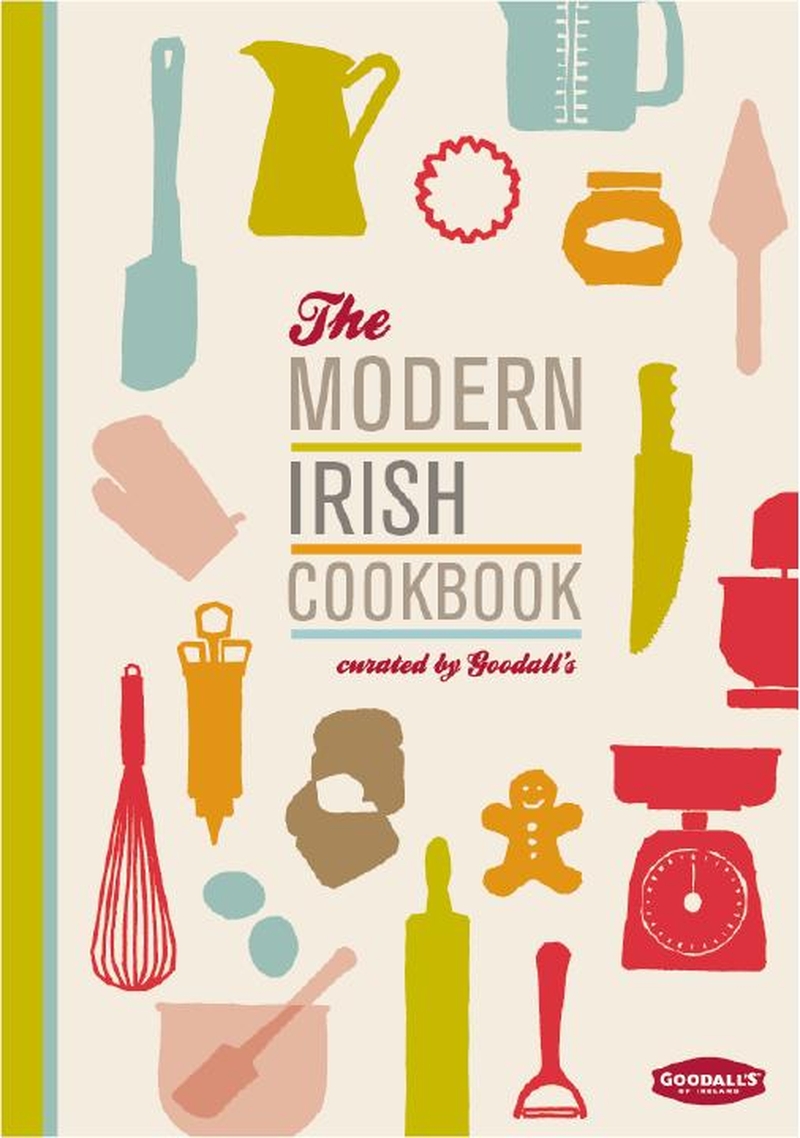 The Good people of Goodalls want the Irish public to get involved with their new venture. 
Goodalls want to discover what truly modern Irish food is all about. We're not talking about what you think is the quintessential Irish dish or what you remember from yesteryear. They want to know what's on your plate right now? What meals are you cooking this year, last month, tomorrow?
The company are putting together a cookbook which will define modern Irish food, entitled  The Modern Irish Cookbook  (We have an exclusive sneak peek at the mock-up of the front and back cover for you all!)
Is modern Ireland identifiable with a standalone, independent cuisine or have we embraced our multi-culturalism and adopted flavours, spices and recipes from our European, Asian, African, Australian and American friends and family.
Have you been nibbling on Jerk Chicken with colcannon on the side? What about brown bread with Gravadlax or sauerkraut? Maybe you have been kissed by Indian flavour and spice your chicken and pork with Tikka, Balti and Korma sauces. You may not at all, on the other hand. You may still be a boiled bacon and two veg kind of household or favour some soda bread and cheese over tapas. Maybe you believe a traditional stew a day will see you through for decades.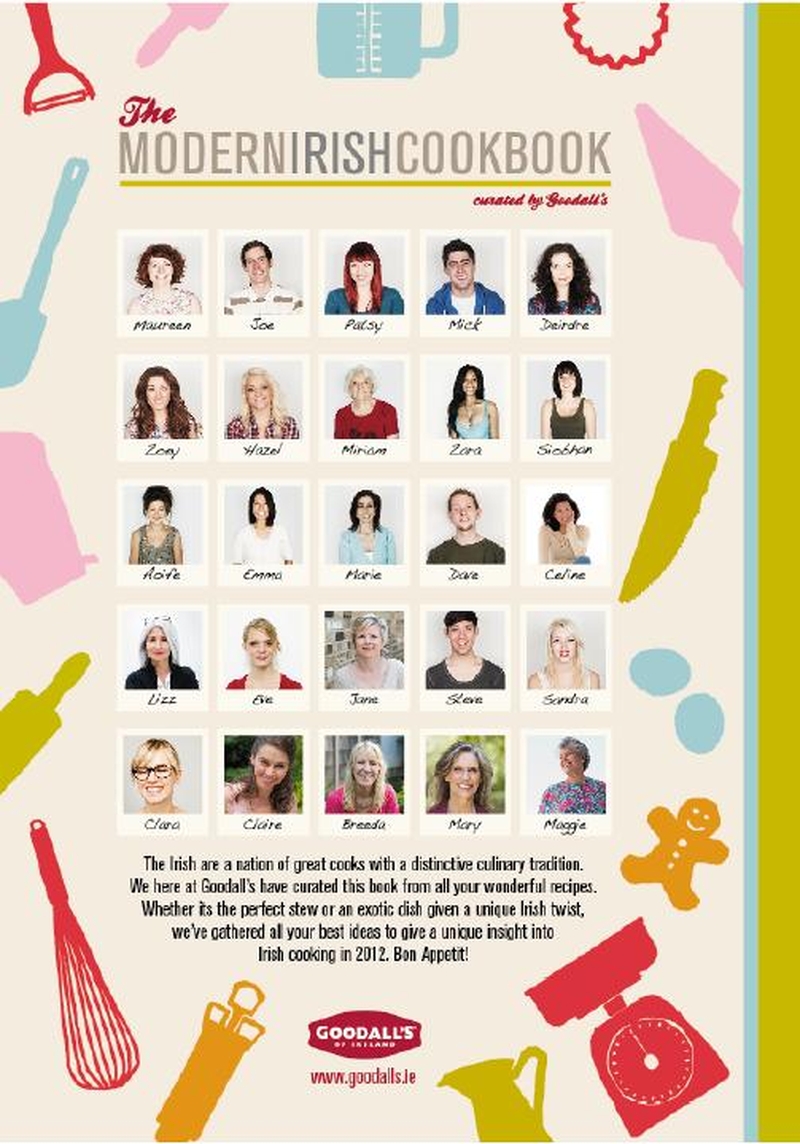 Goodalls want you to tell them, even better, show them, by contributing your modern Irish recipes to their new cookbook. If you're a food blogger, home cook hero or kitchen connoisseur, they want you to showcase just what you can do in the kitchen.
You can log onto 
http://www.goodalls.ie/calling-all-irish-food-bloggers/
 to find out how to enter your recipes and end up a published cook inside and also get on the back cover of this exciting new docu-cookbook (obviously the people on the back right now are not the official contributers)

The best 50 recipes will make it in to the final, published piece. Follow the progress on Twitter using the hashtag #Goodallsmodernirish (and don't forget to follow us @RTEFood and @GoodallsIreland too!)