Orpens Irish Cider has won a series of major international awards in the UK and the US.
The Irish cider makers won Gold for Design and Packaging, a trophy for the packaging and a bronze for the cider itself at the International Cider Challenge in the UK.
The company also picked up a bronze at GLINTCAP, (Great Lakes International Cider and Perry Association), the leading US awards.
Orpens fresh pressed apple cider is now stocked in Tesco as well as a wide range of restaurants, bars and off licences across Ireland.
This refreshing, single vintage cider is made using 100% fresh pressed apples, which are carefully selected from quality orchards.
The cider is complex and layered, with a clean, crisp flavour with a fresh and citrusy finish.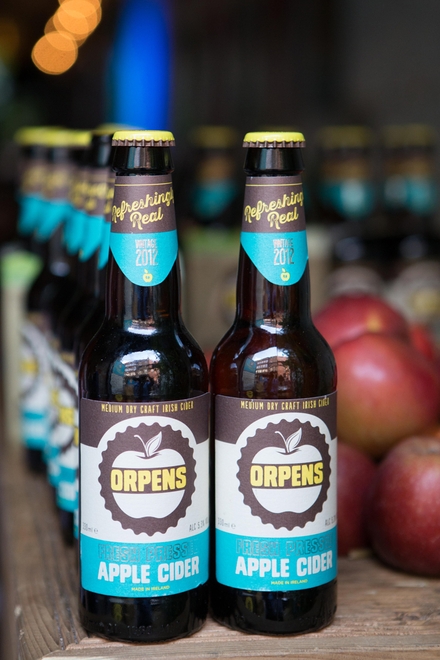 For stockists, log onto - http://www.orpens.ie/where-to-buy-orpens
RSP €2.69