This is the biggest product launch in the Irish company's 34 year history...
Leading Irish convenience store Centra has this week launched a newly bright and bold own brand range of products across nearly 500 stores.
Centra have invested €8 million in over 900 different own brand products, including new fruit pots, handy granola yoghurt pots for breakfast and even a new own brand pizza range.
Fruity bites are perfect for children's lunch boxes, a new own brand baby range comes packed with fruit and vegetables and even essentials like pet food and dishwasher tabs have been conveniently packaged in quick-use, no-fuss pouches.
"People are shopping more frequently and more local than ever before, in order to manage waste and travel expenses," says MD of Centra, Martin Kelleher. "Consumers are turning to own label products to maintain, or in some cases reduce their weekly grocery spend, and as ever we want to deliver even more for our shoppers, so today we are launching 900 new Own Brand products that are up to a 33% less than the brand equivalent. It is really set to shake up the convenience shopping sector."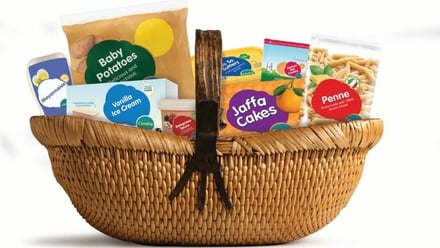 Innovation in this modern day also hasn't been lost on the company, as some select Centra products will now bear QR codes which can be scanned by smartphones to pick up handy recipes to cook using the products bought. The modern essentials of packaging - Guideline Daily Amounts, nutritional value and calorific content - are also included where possible, along with cooking times on necessary products.
The bright new product range also comes from producers all over the country, with 110 of the 150 suppliers being Irish. Take a look at Centra's launch of the new own brand products on Grafton Street last weekend here on Youtube.
Some important statistics from the company included:
*Centra's new Own Brand range is available now in over 460 participating Centra stores nationwide.
*Every week Centra serves over three million customers and employs almost 10,000 people. Centra continues to support Ireland by using Irish suppliers and local communities.
*In 2012, Centra purchased over €1bn in Irish goods.
*Centra retailers contributed €2.1m to local community organisations in 2012.
For more information log onto Centra's website or connect with them on Facebook.