One of Kenmare's finest, master chocolatier Benoit Lorge is set to host an Easter chocolatier master class in Galway
Some may call it a hallmark holiday and others may condemn it as an excuse to over-indulge, but with Easter mere moments away everyone has a weakness around the power of chocolate.
Supplying French finesse and artisan creativity, Benoit Lorge is one of Kerry's finest imports. Originally from Lorraine, he creates lavish and exceptional chocolate designs from his rural base in Bonane, tempting the locals and making a name for himself in the local community. Now, Lorge is now set to showcase his skills for the public during a special Easter Sunday demonstration.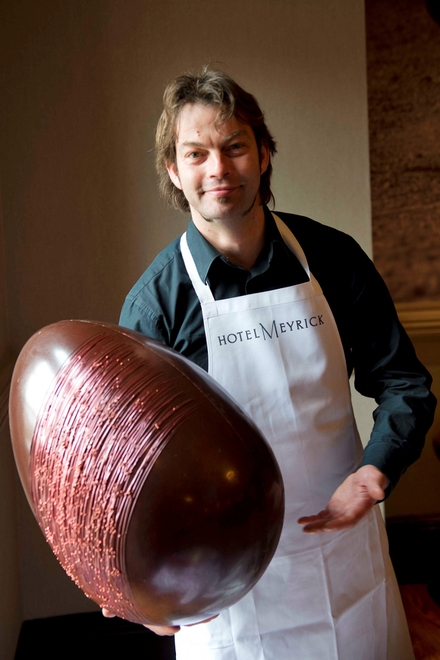 Galway City's four-star Hotel Meyrick will play host to Lorge on Sunday March 31st as he uncovers the intrigue and insatiability of chocolate, especially for the sweet of tooth.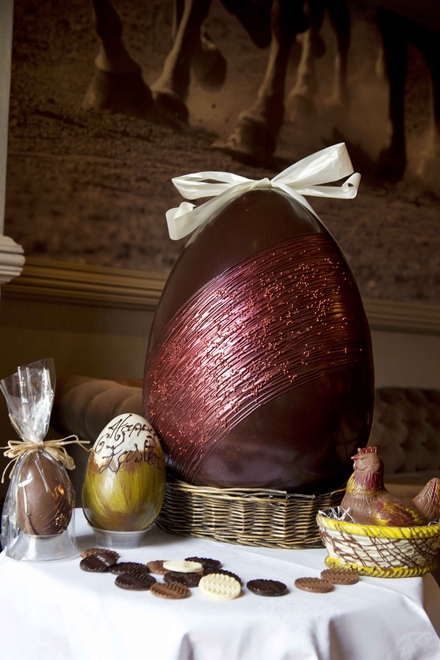 With kids in mind, Lorge will recall the history of chocolate and the basics of how to make and mould it. Children from 5-12 years old can mould their own pralines and even personalise Easter eggs. Then, take the opportunity to have a little taste of chocolate-dipped fruit from a fresh fountain followed by a warm cup of hot chocolate.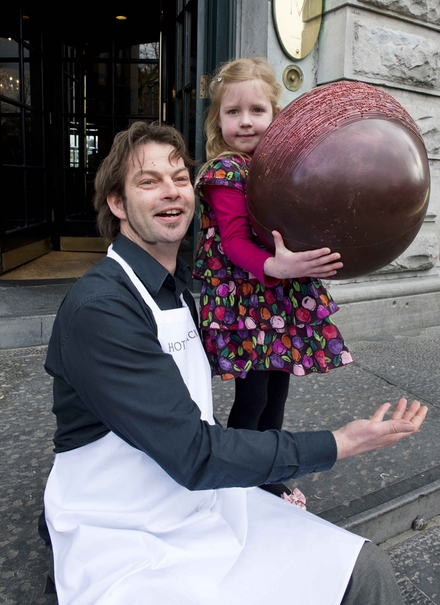 Adult master classes will delve deeper into the sensuality and satiability of chocolate, treating the senses in a variety of lessons on tempering, blending and moulding.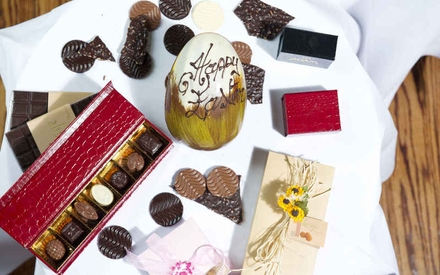 Making a day of it, before learning from the master, sit down to an exceptional 3-course meal of locally-sourced produce by the Meyrick kitchen team in their Oyster Grill Restaurant, overlooking bustling Eyre Square. A donation from each lunch will be made to ACT for Meningitis, a non-profit charity based in Galway.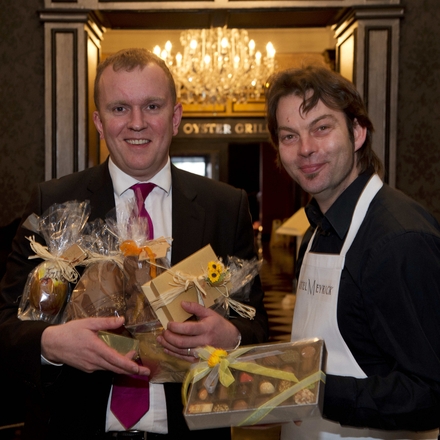 Pre-booking is essential for this Easter event. To book Easter Sunday lunch or to register your place in the demonstrations call 091 564041 or email pfeeney@hotelmeyrick.ie. Further information is available at: www.hotelmeyrick.ie.