We're a nation of traditionalists, Bord Bia finds in new consumer research...
Long live the Sunday Roast, as Bord Bia find the 'Traditional Sunday Roast Dinner' is the favourite meal occasion of the Irish poeple, after 45% of their consumer panel voted it top.
The Roast fended off stiff competition from 'Dinner Parties' (24%), 'Nights In' (18%) and 'Romantic Meals' (13%). In another interesting find, 71% of consumers surveyed would like to expand their recipe repertoire – with only 12% claiming to regularly cook more than 10 dishes.
The survey was carried out on behalf of Bord Bia to coincide with the launch of the Bord Bia Quality Kitchen – an online destination for recipe information and cooking advice which can be accessed on www.facebook.com/bordbia and www.bordbia.ie/qualitykitchen.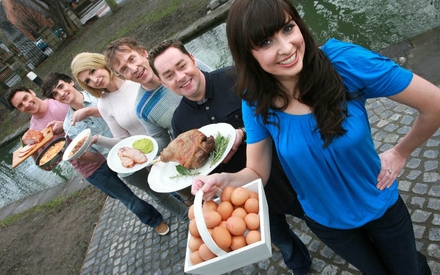 The Bord Bia Quality Kitchen will feature contributions from six ambassadors including RTÉ broadcasters Hector Ó hEochagáin and Aoibhinn Ní Shúilleabháin, former Ireland rugby international David Wallace and VIP columnist and former model Yvonne Keating, along with celebrity chefs Neven Maguire and Donal Skehan. The ambassadors will offer their recipe ideas and kitchen tips, as well revealing how cooking fits into their hectic schedules.

Other key research findings include:
• Men are better planners! 36% of men 'always' or 'usually' plan meals in advance of grocery shopping, compared to just 16% of women
• Women are more confident cooks! Overall, 60% of the population 'wings it a bit' when following recipes and are more likely to substitute ingredients and/or guess measurements
• Over a third of us (39%) claim to only have between 1 and 5 dishes in our repertoire
• Only 12% of consumers claim to have more than 10 dishes in their repertoire. Interestingly, 10% of men boast a repertoire of over 10 dishes, compared to just 2% of women
• The majority of us (71%) would like to expand our cooking repertoire
• 37% of us like to cook traditional dishes but put our own twist on them
• When it comes to meal-time inspiration, most of us seek advice from family and friends (37%). Cookbooks are also popular (28%) while 16% go online for recipe ideas. Some 10% refer to TV chefs and 9% follow their instincts and make up their own recipes.
Teresa Brophy, Consumer & Trade Marketing Manager, Bord Bia said "Our research has shown that while many people enjoy getting into the kitchen to prepare home-cooked meals for their loved ones, the public clearly have a desire for more recipe ideas".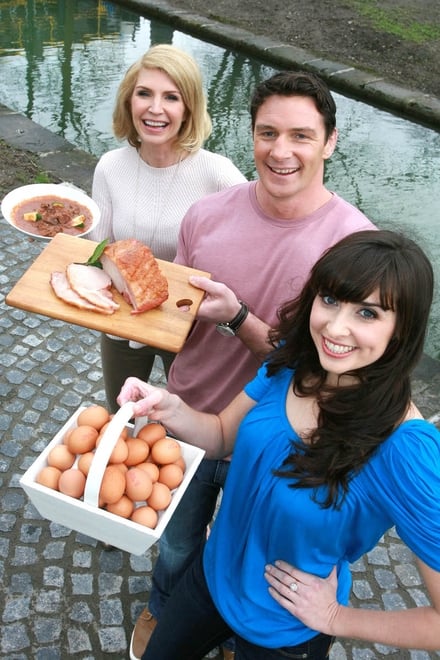 The Bord Bia Quality Kitchen has been designed to help people who need some cooking inspiration but who maybe lack confidence or don't have a lot of time. Our six ambassadors come from varied backgrounds and have different skill levels in the kitchen but what links all of them is their love of quality produce. We hope that this resource will help to inspire consumers with fresh ideas as well as providing tips and advice for buying and preparing delicious meals for all occasions."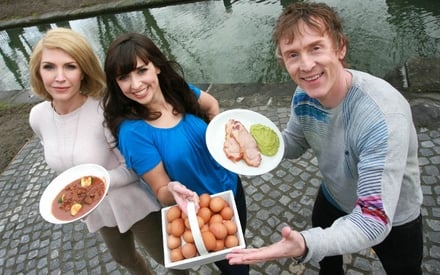 As well as a wide range of tasty recipes, visitors to the Bord Bia Quality Kitchen will also have the chance to win an iPad every month to help inspire them with new cooking ideas. The Bord Bia Quality Kitchen will also be a source of information on Bord Bia's Quality Mark - the symbol used to indicate certification under Bord Bia's Quality Assurance Scheme.
By purchasing food with the Bord Bia Quality Mark, you know it comes from farms and producers working to the highest Bord Bia Quality standards which include traceability and care for the environment.