Lidl have triumphed once again in the Grocer Own Label Awards, picking up 2 Gold medals and 3 Silvers for their top quality own label products.
Well known for its vigorous judging process, which comprises a 2 week consumer testing panel followed by a further 2 days' expert testing on each product, the Grocer Awards seal Lidl's reputation as a quality retailer. Over 750 products were entered into the 17 categories so competition was fierce.
Lidl's Irish-produced products stormed home in the meat categories with a Gold being awarded to the 'Deluxe Irish Unsmoked Dry Cure Rindless Back Bacon Rashers' made by Oakpark Foods from County Tipperary and a Silver to Olhausen's for their 'Deluxe Premium Pork Sausages' made exclusively for Lidl.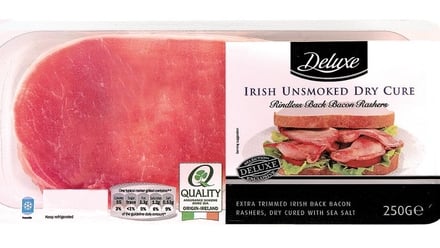 Both products really impressed the judges with the following being said about the bacon; "The meat did not shrink too much after being grilled and the smell was "simply delicious". The bacon flavour was very strong but not too salty, and the meat was "moist" but not too wet or chewy with a pleasantly crisp rind. So popular in fact, that almost half the sample agreed it was 'better than what's out there'."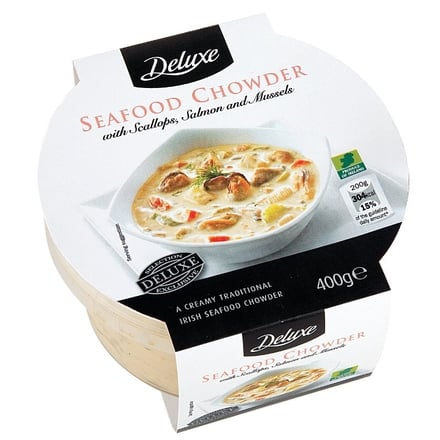 Another silver was scooped by McEvoy Family Foods Ltd for Lidl's 'Deluxe Seafood Chowder'. Reports from the Grocer stated; 'The product delivered a good mixture of quality tasting seafood, which led to respondents stating it was ideal for entertaining or as a weekend treat, with nearly half of respondent claiming they would definitely buy this product.'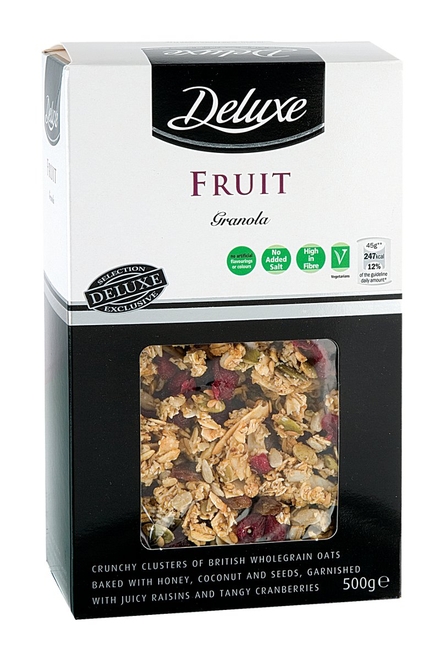 Aoife Clarke from Lidl says, "Naturally we are delighted with these new awards. It just goes to show that buying own label can be a real winner! All of these products are exceptional value for money and show that you can get quality own label products for less at Lidl. We are particularly pleased for our Irish producers who we work with on a very close basis to make exclusive products for our own brand ranges."
Gold medals:
Lidl Deluxe Irish Unsmoked Dry Cure Rindless Back Bacon Rashers - €2.49
Lidl Deluxe Fruit Granola - €2.99
Silver medals:
Lidl Deluxe Premium Pork Sausages - €1.99
Lidl Deluxe Seafood Chowder - €2.99
Lidl Kanpur Garden Indian Snacks - €2.99