Whether you like them fried, boiled, roasted or baked, the humble potato is a true kitchen hero. Chef Brian McDermott joined Today on Claire Bryne on RTÉ Radio 1 to share some of his favourite recipes.
"We've been smitten by what else is available to us that looks like it's easier to cook," argues Brian, whose own grandfather was a potato farmer.
While pasta and rice may seem handier to throw on for dinner, the award-winning chef insists that smaller potatoes or chopped up spuds can be cooked through in minutes: "Cut them down and they'll cook in a very short time."
"They're low in fat and high in vitamin C," he adds, noting that the Irish were raised on potatoes and should rush to return to this classic dinner staple.
"Let's go back to basics, back to what we know and what we grow."
Rule number one for the perfect mash is it must have cream, milk and butter. The next step is to make sure the potatoes are perfectly cooked – that means until they are soft. Then drained to fully remove excess water.
Returning the drained potatoes to the stove for a minute will further dry out the potatoes prior to mashing them and help ensure you get the perfect mash, every time.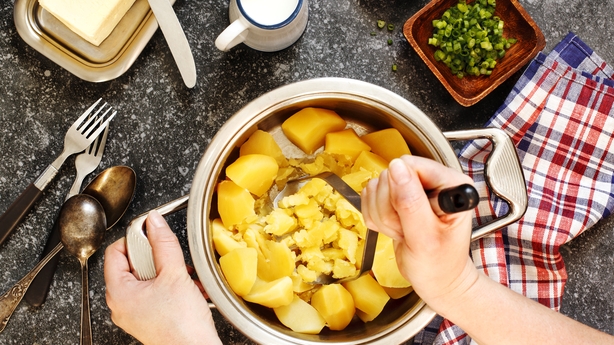 Poundies are the same as champ, but growing up in Donegal, everyone's Mammy made poundies. For me, coming home from school for a plate of poundies is a standout memory of home-cooked food.
I knew how to make this dish before I was able to pronounce it. I first learned it at catering college in Killybegs in the early 90s and I've loved it ever since. It's a classic but easy to make and tastes great with steak and many other meats.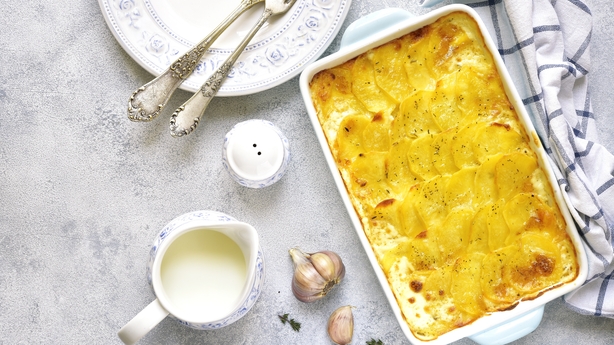 Savoury Bacon and Leek Potatoes
Bacon and leek is one of my all-time favourite combinations, and when added to potatoes, that flavour combines with the creamy texture to deliver an unbeatable rich taste.
The mainly Ulster dish has made a great comeback in recent years and rightly so. Rosti which is a similar dish, has been produced in restaurants for years, but the traditional Boxty with buttermilk is a much more flavoursome Irish version, still very much alive in the homes of Donegal.
Serve with grilled bacon and poached egg for one of the greatest breakfasts ever.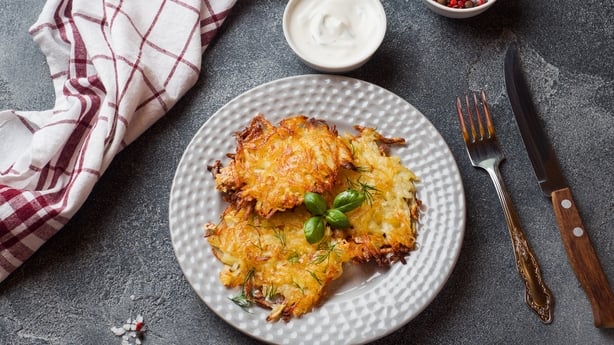 This is the greatest dish for using leftover mashed potatoes, and it's perfect for breakfast or as a snack or side dish with any main meal. If you have guests from overseas, make sure you introduce them to these farls. They will never underestimate the humble potato again.
This dish is so good it's almost a meal in itself. With the popularity of kale, you will find colcannon on many menus, but after trying this once, I'm sure you'll want to make it a regular feature of your own home cooking.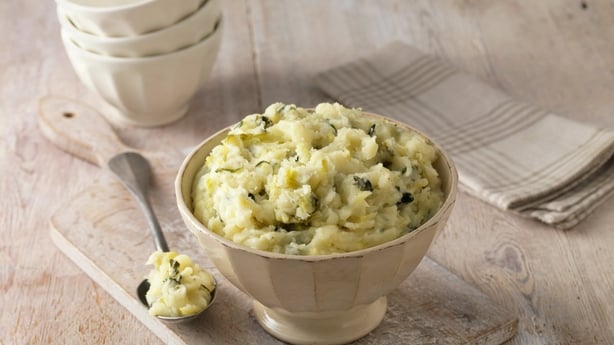 A bad baked potato is always disappointing, but a good one is memorable. That's why I have included this simple yet effective recipe. Once baked you can then cut them into wedges and use for snacks with toppings as a very healthy snack.