Suzanne Leyden, qualified nutrition, health and wellness coach and owner of The WellNow Co. outlines what's in season this month and highlights some healthy, simple and delicious recipes.
We are heading into proper autumnal weather now, and what better way to face it than with food that warms you from the inside out. Preparing yourself for the rhythm of the darker, colder but cosier months ahead.
For me, this time of year is about one-pot wonders, winter warmer soups, batch cooking and hearty comfort food, all to keep us healthy, well and warm.
With that in mind, the recipes I've picked for this month do just that. Have a look at what's in season in Ireland this October and then jump down to the delicious recipes to inspire fabulous home-cooking this month.
Here's what's in season in October in Ireland:
Apples (eating & cooking)
Beetroot
Blackberries
Broccoli
Brussels Sprouts
Cabbage
Carrot
Cauliflower
Celery
Cucumber
Fennel
Kale
Leeks
Lettuce
Marrow
Mushrooms
Onion
Pak Choi
Parsnip
Peppers
Potatoes (Rooster)
Radish
Raspberries
Scallions
Strawberries
Tomatoes
Turnip

RECIPES
Carrot
Carrot and lentil soup from Siobhan Berry of Mummy Cooks is like a hug from the inside. Carrots are high in vitamin A and also contain folic acid, vitamin C, potassium, magnesium and iron. They have a long list of phytonutrients so are a brilliant staple to include particularly in the winter months as they help with supporting the immune system and keeping your skin healthy.
Lentils are a very cost-effective, plant source of protein. They are also high in fibre and are a complex carbohydrate. This soup should not only fill you up but give you energy that lasts.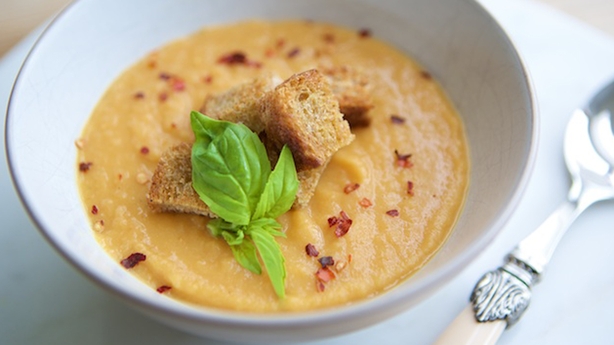 Blackberry
I couldn't resist a sweet recipe because we could all do with a treat during these long dark evenings. This blackberry and pistachio cake from Rukmini Iyer (The Quick Roasting Tin) sounds simple and delicious. Blackberries contain vitamins A and C, and also calcium, magnesium, iron along with other minerals and phytonutrients. Pistachios are high in protein (about 20%) and are made up of about 60% healthy fats. They have a broad range of vitamins and minerals in them too.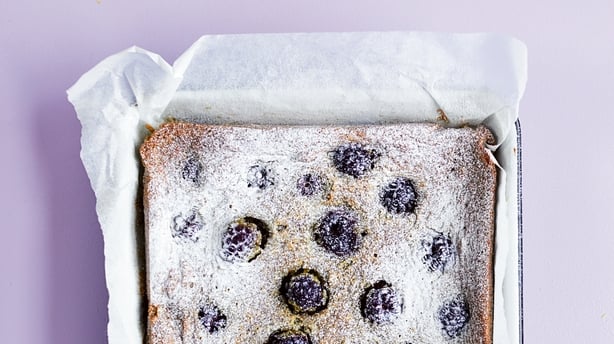 Tomato, carrot & onions
This recipe had me at "one pot"! Lilly Higgins' one pot harissa chicken has tomatoes, carrots and onions and is full of flavour, convenient, cost effective and easy to make.
Tomatoes contain potassium and vitamins C and A along with lower levels of a range of vitamins and minerals. For more about carrots see the soup recipe above. Onions have a broad range of vitamins and minerals but in relatively low levels.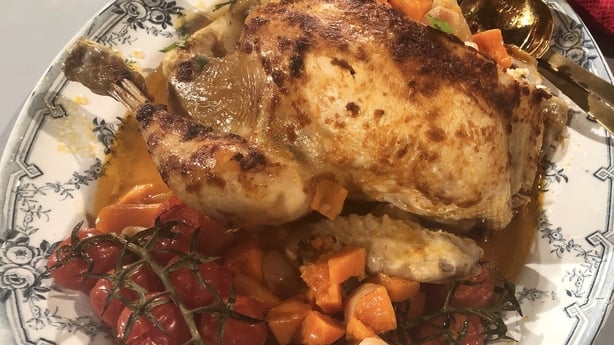 Gentle routines and finding motivation
Being kind and nourishing to yourself at this time of year will stand to you across the winter months. Getting into the routine of making healthy and convenient food is key to keeping on track with eating a variety of plant based nutrients to help support your health through the winter months. Finding inspiration from the incredible chefs and cooks we have available to us helps to motivate us in the kitchen too.