Suzanne Leyden, qualified nutrition, health and wellness coach and owner of The WellNow Co. outlines what's in season this month and highlights some healthy, simple and delicious recipes.
September can feel more like a new year than January for a lot of people as temperatures dip and darker nights begin to creep in. With kids going back to school and summer holidays under our belts, it's time to look ahead to Autumn.
Planning and prepping are key to maintaining good habits, so when it comes to food, knowing what's available in the shops and in-season can help guide us to have the most nutritious, and often best value, foods included in our diet.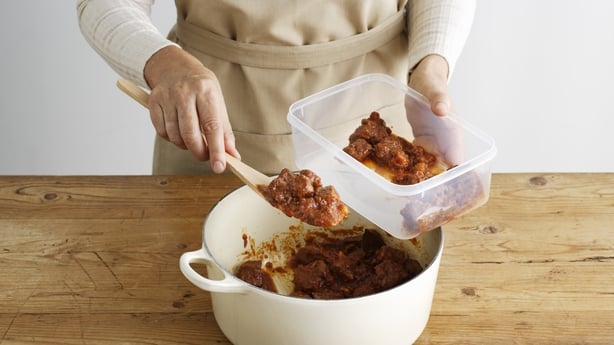 My top three meal planning tips for school time are:
1. Batch cook – every time you make a meal that can be frozen, make a double batch. That way you'll always have something to grab on those busy evenings. It will help avoid opting for an expensive and unhealthy takeaway on a regular basis.
2. Keep your store cupboard well stocked – tinned foods are so convenient and don't have to be unhealthy. They can make for a simple solution for dinner and are easy to pair with other ingredients to make a quick meal. Think chopped tomatoes, different types of beans, lentils etc.
3. Include the whole family in the weekly meal plan – having input from all members of the family can make the plan and the shopping list easy to put together. It also means you are more likely to get buy-in from some of the fussier eaters in the house.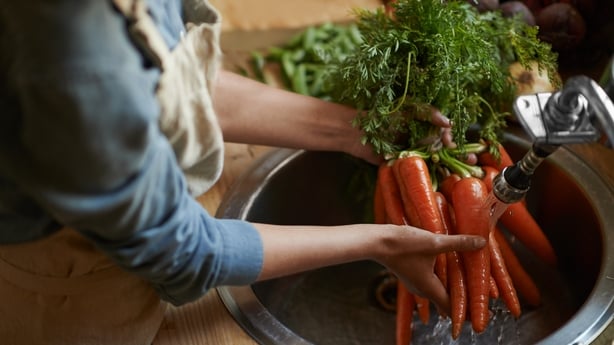 Here's what's in season in September in Ireland:
Beetroot
Broccoli
Brussels Sprouts
Cabbage
Carrot
Cauliflower
Celery
Courgette
Cucumber
French beans
Kale
Leeks
Lettuce
Marrow
Mushrooms
Onion
Pak Choi
Parsnip
Peas
Peppers
Potatoes (Rooster)
Radish
Raspberries
Rhubarb
Scallions
Strawberries
Tomatoes
Recipes
Radish
These little gems can really enhance a salad with their colour, crunch and spicy kick. Although they are mostly water, they contain vitamin C and other traces minerals.
This tasty salad from Jack Kirwan includes recipes for a range of dressings which is a great way to change up your staple salads too. Definitely worth trying and saving the page!
Raspberries
You can't beat a healthy and filling breakfast to start off your day. This delicious recipe from Indy Power ticks all the boxes – filling and fast!
Raspberries, like many berries, are high in vitamin C. They are also a good source of calcium, magnesium and iron.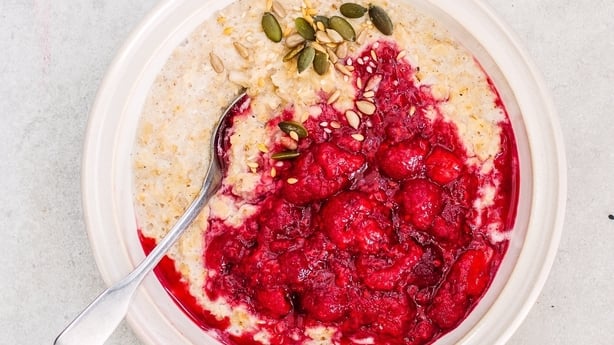 Beetroot
This beautiful salad from Rory O'Connell does require a bit of prep, but is perfect for a weekend special dish. The combination of flavours sound delicious with raspberries and beetroot.
Beetroots are known to be high in iron and potassium in addition to niacin, copper and Vitamin C. They also contain smaller amounts of other minerals and phytonutrients.
Pak Choi
Like many leafy greens Pak Choi is a great source of vitamins C, K and A. It is a source of folic acid and fibre also. Always looking for fresh ways to serve fish, this Eunice Power salmon dish is a must-try.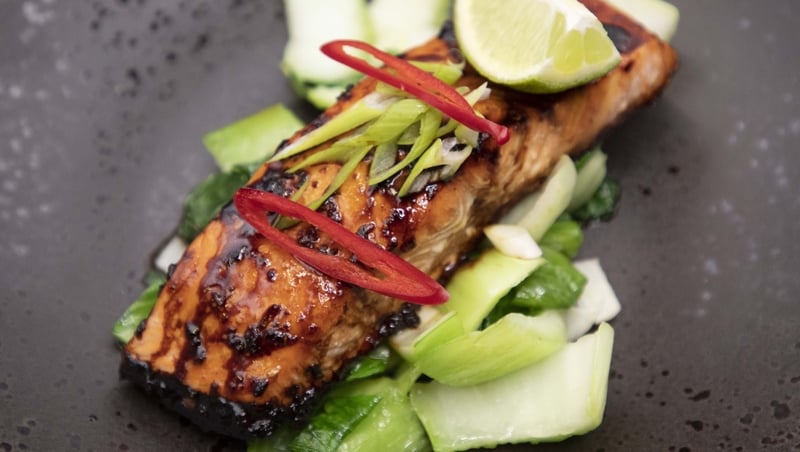 Planning is key
As you ease your way into the autumn routine, remember that when it comes to food, planning ahead can take the thinking and additional stress out of mealtimes. It can also help you eat more healthily and manage your costs too. It doesn't take too long either.