Chef Randy Lewis continues his food-filled adventure across Ireland. Watch it back above.
There are a number of specialist producers keeping up traditional Irish butter making in Ireland and in episode three of his recent West Coast Adventure, chef and travel enthusiast, Randy Lewis, meets Breda Butler of Cuinneog Butter which is on the tables of Michelin star restaurants in Dublin, Galway and Belfast.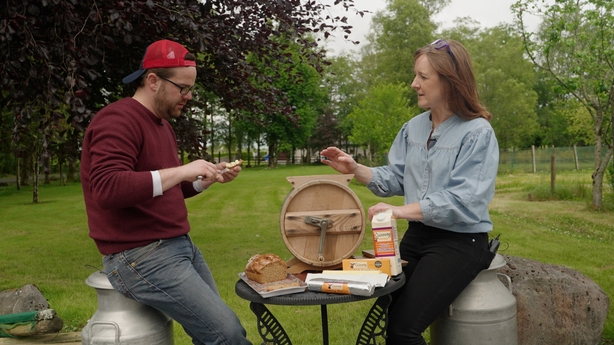 And that's not all...
Did you know that coasteering is one of the fastest growing extreme sports in Ireland? Coasteering is a combination of cliff jumping, climbing and swimming.
"It is not for the faint-hearted" says Randy Lewis as he really gets into the adventure afoot on the West Coast of Ireland.
In this episode Randy starts his day coasteering with Steve from Real Adventures based in Connemara and it makes for an exciting start to the day as Randy and Steve go on a journey exploring the rugged coastline near Ballyconneely Beach jumping off cliffs and learning about the natural sea life.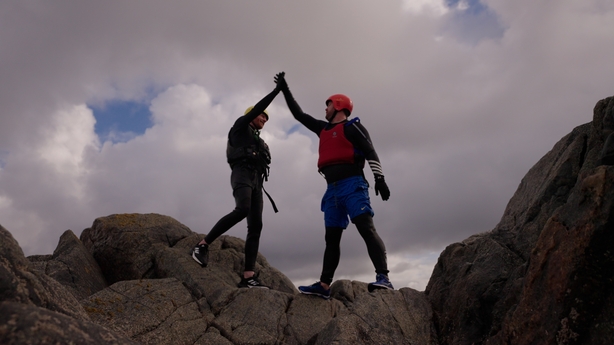 Then Randy is off to visit Cuinneog butter, producers of authentic Irish farmhouse country butter where he discovers the secrets of real Irish butter. This award-winning butter is produced on a beautiful traditional old farmhouse surrounded by green fields and trees.
Breda brings Randy through the process of hand-made butter that has been passed from father to daughter and learns the art of making a truly delicious creamy and uniquely naturally flavoured Irish butter. Enjoy!