Suzanne Leyden, qualified nutrition, health and wellness coach and owner of The WellNow Co. outlines what's in season this month and highlights some healthy, simple and delicious recipes.
An effective way to keep grocery shopping costs down is to shop in-season and local produce. August is a brilliant time to make the most of this with so many fresh fruit and vegetables grown and sold in Ireland coming into season this month.
We're spoiled for choice which is such an opportunity to explore more ingredients and recipes to encompass more variety. The more variety in the plant-based produce we eat, the more nutrients we are getting into our systems, a great way to help keep us healthy and well.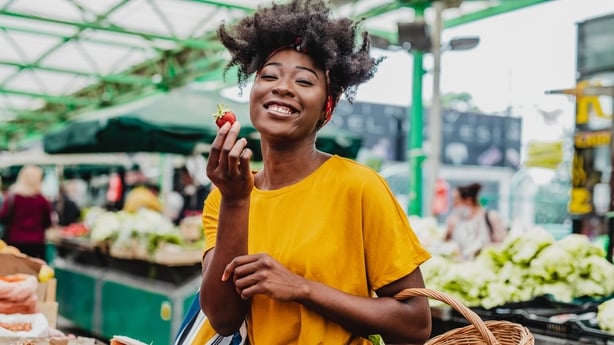 Here's what's in season in August in Ireland:
Apples – cooking (from storage)
Beetroot
Blackcurrants
Blueberry
Broad Beans
Broccoli
Cabbage
Carrot
Cauliflower
Celery
Courgette
Cucumber
French beans
Lettuce
Marrow
Mushrooms
Onion
Pak Choi
Parsnip
Peas
Peppers
Potatoes (New)
Radish
Raspberries
Rhubarb
Scallions
Strawberries
Tomatoes
Recipes
It was difficult to whittle down which fruit and veg to incorporate for the recipe selection this month, but I thought these sounded particularly tasty. You can always scour RTÉ recipes for way more options too (warning: you may lose quite a lot of time day dreaming your way through the deliciousness!)
Peppers
Roasted pepper salad with feta
While some people may find bell peppers hard to digest, particularly the skin, once cooked they can be tolerated better. They are nutrient dense and high in vitamin C and A. They also contain folic acid, potassium and niacin along with a very long list of phytonutrients. Definitely one to include regularly in your diet if you can.
Cucumbers
Kevin's cucumber vegetable rolls
Kevin Dundon's Cucumber Vegetable rolls sound perfect to liven up any picnic or lunchbox this summer.
Cucumbers are low in nutrients, and have almost no calories. Their seeds are high in vitamin E and they contain some vitamins A and C in addition to a variety of phytonutrients.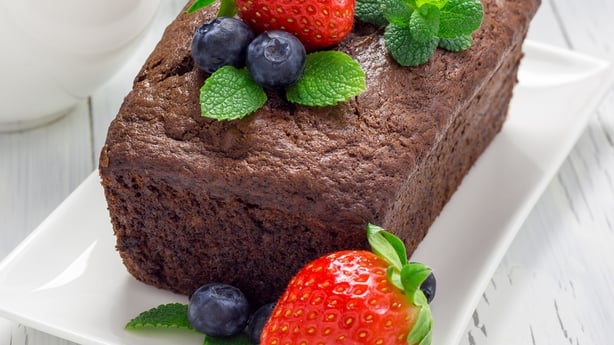 Blueberries
Indy Power's blueberry banana bread recipe is a lovely way to use ripe bananas along with in-season blueberries. Perfect for a picnic, playdate or lunchbox treat.
Blueberries are high in vitamins C and A and have a range of minerals and phytonutrients. Their sweetness and consistency make them a popular sweet treat on their own too.
Adventurous
Summer is a time we think about going to new places and embarking on adventures. Extending this idea to food can make for a fun activity too. Trying new flavours and ingredients and always adding to the variety of what we eat can help our health and wellbeing.
Enjoying these foods with friends and family can also enhance the experience by connecting and strengthening relationships. Everyone bringing a different plant-based dish – a salad or side – and you've got yourself a fun summer feast to enjoy.