Suzanne Leyden, qualified nutrition, health and wellness coach and owner of The WellNow Co. outlines what's in season this month and highlights some healthy, simple and delicious recipes.
Spring has sprung and we are seeing some lovely new additions to our list of in-season vegetables. The range is going to start building up over the coming months so there's plenty of scope for getting interesting with your in-season menu.
As much as eating in-season is good for the environment and our health, this time of year with the weather getting warmer and the days getting longer we can be lured into the outdoors more often and for longer. It's a great time to re-connect with friends for outdoor fun.
To maximise your leisure time it's a good idea to plan your meals and shopping really well. Using the list of fruit and veg below along with the delicious recipes for inspiration, one approach is to take 10 minutes max to decide what you and your family will eat for each meal across the week ahead. Then draw up your shopping list. Choose your time wisely to do the list and to shop; you don't want to be hungry in a supermarket – we've all been there and let's face it, it can be a junk-food fest!
Swell stocked for those last-minute "I don't know what to do for dinner" moments. It also means you can have some tips to approaching your plan are to try to always have at least one meal that you can batch cook so that your freezer is a dedicated 'Freezer Night' where you don't have to cook, yet you'll enjoy a healthy home-cooked meal with ease.
Being aware of what's in your store cupboard is good too. You don't want to find a tin of chickpeas that went out of date in 2015, so make sure you actually use everything that's in there. Incorporating ingredients such as chickpeas and lentils with your in-season veg are really cost effective ways to get quality protein into your meal, and in turn reducing your meat intake.
This is good for you and the environment. If you're not vegetarian, consider having a number of meat-free dinners. Start with one a week and build from there.
So, what is in season this month in Ireland?
Apples - cooking and eating (out of storage from last years crop)
Butterhead Lettuce
Cabbage
Cucumber
Leeks
Mushrooms
Parsnips
Peppers
Rhubarb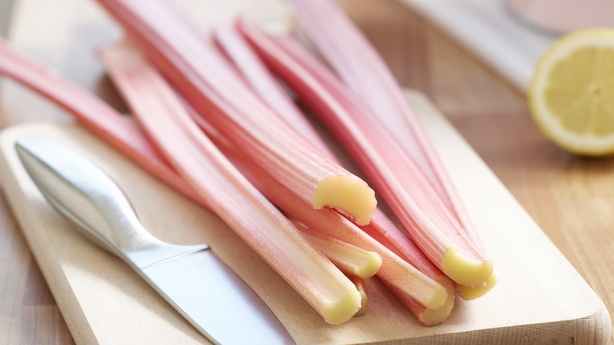 Recipes
Peppers
While some people may find bell peppers hard to digest, particularly the skin, once cooked they can be tolerated better. They are nutrient dense and high in vitamin C and A. They also contain folic acid, potassium and niacin along with a very long list of phytonutrients. Definitely one to include regularly in your diet if you can.
Derry Clarke's Roast Red Pepper Soup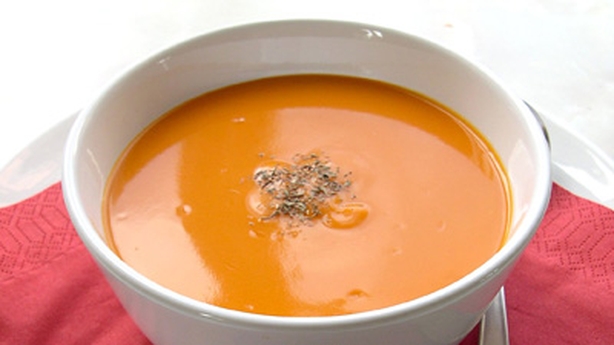 Plan what works best for you
Everyone will have their preferred way of doing their shopping lists. I like using the 'notes' app on my phone and writing what the main meal will be next to each day of the upcoming week.
Then I write the shopping list below and format it as a check list so I can tick off as I go around the supermarket. This helps avoid buying extra things when you're there. This in turn reduces the junk food intake and helps manage costs too. Sounds like a win-win.
Through trial, error and tweaking you can work on getting the most efficient routine in place for this essential part of your weekly chores, so that you can get outside and live and have fun!