Autumn conjures up images of crunchy leaves, woolly hats and sipping on pumpkin spice lattes, but how would a turnip no-spice rose-bay willow tea strike you?
Some things are off the menu when you only eat locally produced food, and on The Ryan Tubridy Show, Ellie O'Byrne chatted about her month as a 'locavore'.
Ryan and Ellie had spoken previously when, a few years ago, she decided to only eat food that was past its best-before date, and she lived to tell the tale:
"Obviously, I'm a divil for the living experiments so for all of September I go full locavore and I eat only foods grown or produced in Ireland. "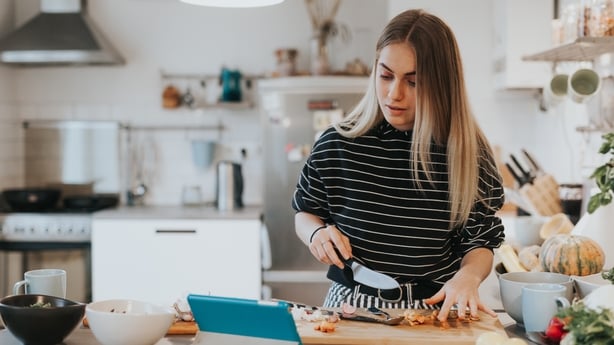 And this is the long and short of The 30-Day Local Food Challenge, founded by activist and artist Lisa Fingleton but Ellie was quick to clarify:
"That's not food labelled as Irish – there's lots and lots of food being labelled as Irish that are not foods that are actually produced in Ireland."
And before you think I've let it slide, 'locavore'?
"No lemons, no pepper, no olive oil, no coffee, no tea, no sugar, no chocolate - there's a lot of things that you can't eat."
You'd think that if you were cutting so much out of your diet, you'd save a few cent but Ellie was quick to come clean about how expensive the challenge was. However, she was keen to stress the positives over the negatives:
"The quality of the food that you eat is off-the -charts amazing. Like, Irish farmers and food producers are fantastic and we have the best quality, especially when it comes to dairy, free-range eggs and stuff like that."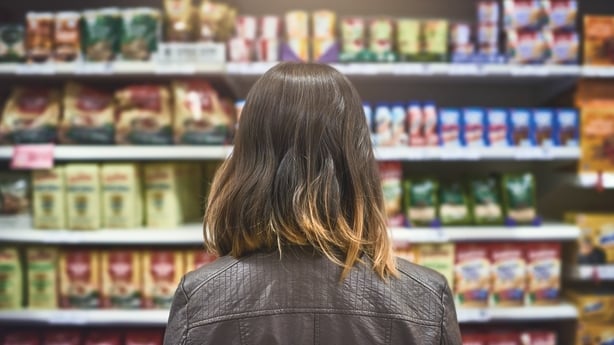 So, when Ellie said it's expensive, how expensive?
"I'd say that I probably could have doubled my food budget in any given week if it wasn't for the fact that after that year – last year I took on the challenge for the first time, wrote an article about it for the Irish Times – and then got so inspired and it just revolutionised my thinking so much that I actually put up a polytunnel and got really into growing my own."
While Ryan has been teetering on the edge at the thought of a month with no coffee or sugar, the polytunnel talk tossed him over the edge and he wondered how he, a sustainability neophyte, could get on the locavore bandwagon? Ellie was quick to agree that it isn't easy:
"What I come away with is it shouldn't be this challenging to eat local food. It should be much more accessible. supermarkets really fall down a lot; I started off writing this year about it, going in and looking for apples in the supermarket and finding apples from South Africa, New Zealand, Peru, Chile, and in some supermarkets not a single Irish apple available in the season in which Irish apples are dropping off the trees on the ground."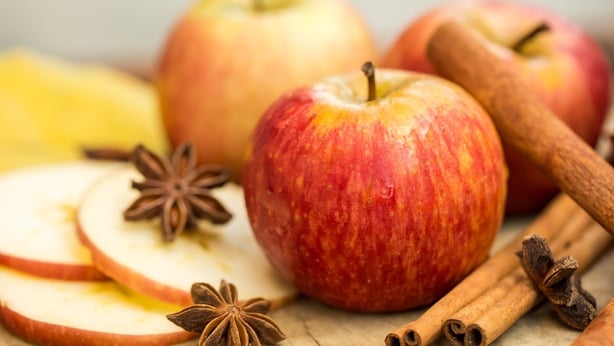 With apples off the menu, what could Ellie do to satisfy her sweet cravings?
"Ireland has no sugar. The Irish sugar industry was dismantled in 2005 with really catastrophic results for Irish food security. So that means that any time you see a jam labelled as Irish, or sauces or anything like that that have sugar in them, all that sugar is imported now. So, because of that the Irish food challenge is really healthy because there is no sugar that you can have."
Really? No treats at all? You're not selling this, Ellie..
"I did have one moment when I really wanted a desert so I decided to make myself an all-Irish baked berry cheesecake so I used honey as a sweetener which is obviously very expensive and I have a fantastic woman [...] who has hives and lives about 10 kilometres away from me. So really, really low food miles on that one. I had to make my own cream cheese which was a little more work than I had anticipated and that's because there are a couple varieties of Irish cream cheese out there but just within reach of me, on that particular day, I couldn't source them."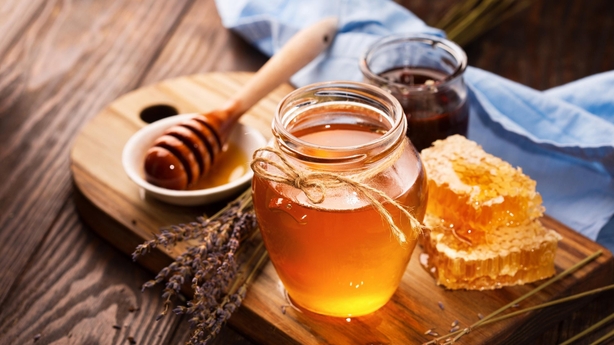 So is it almost inevitable that you'll have to make exceptions if you try to become a locavore?
"I suppose the thing is that I'm not expecting that most people are going to be able to live with the 100 percent Irish produce all the time – to be honest I like my tea and my coffee. I wouldn't either. We can obviously expect that we're going to have lovely, beautiful produce imported as part of our diet or whatever, luxury goods and stuff like that."
"I think that what this 30-Day Local Food Challenge highlights is that we have this labelling problem in Ireland where things are being labelled as Irish because you're permitted to label them as Irish as soon as it has undergone a 'substantially transformative process' in Ireland.
You can listen back to Ellie's chat with Ryan above and read what's she's written about her month being a locavore here.