In 2020 Randy Lewis, a Canadian chef and travel enthusiast living in Lahinch, Co Clare, started planning his Irish food and travel adventure which he would do in a VW Campervan.
He covered a number of counties in just six days, visiting a dozen food businesses and enjoying some great Irish adventure in the great outdoors.
What sets Randy apart is that he has been travelling and enjoying the flavours of far flung places for over 20 years bringing the flavours back to his restaurant in Lahinch. He lives and learns through experiencing cultures and enjoying food, landscapes and experiences.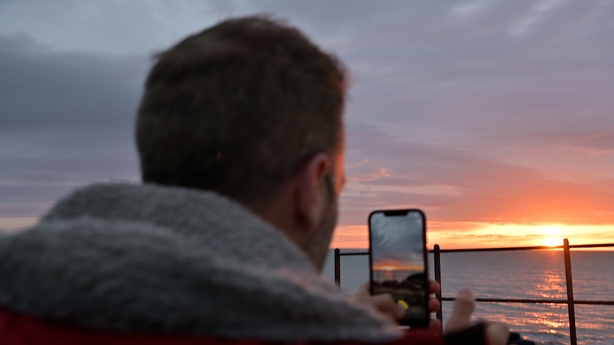 On today's episode, Randy connects with nature with a sunrise swim in one of the tops spots in Ireland to catch the sunrise before getting some tips from the Flynn twins from the Happy Pear for a healthy gut.
Next it's off to another renowned swimming spot, The Forty Foot, where Randy takes the plunge in one of the top places to swim in the world according to the New York Times.
He visits some eateries in Dún Laoghaire and Dalkey, and stops by the quaint working harbour of Bulloch where he grabs some lobster.