It has been a year of baking banana bread, comfort eating and – for many of us – takeaways, takeaways, takeaways.
Whether you were doing your bit to support local restaurants and cafés, or just too worn out to cook, takeaways have boomed this year as more people ordered out to eat in.
And now, Just Eat have revealed just how Ireland ordered on the days when cooking wasn't an option. Just like the food we cook at home reflects our background, the food we order in reflects where we're collectively at in this unprecedented year.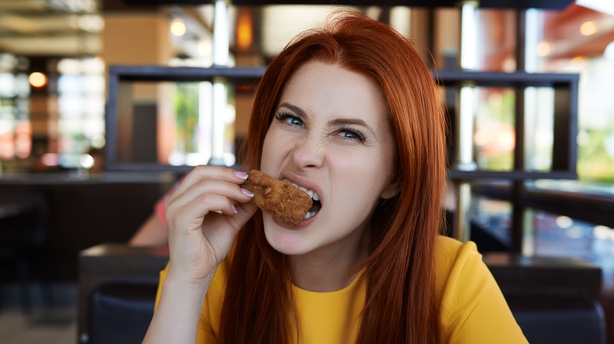 It looks like many of us were winging our way through the year at least, as chicken wings emerged as one of the most popular orders across the country. We craved the sticky, spicy, sweet and smokey wings so much, orders increased by a whopping 1,374%.
With food trends and eating habits changing so much in recent years, from the boom in veganism to ever more exciting cuisines making their way to Ireland, our orders are reflecting that, too.
Orders on gluten-free dishes and treats have increased by 60% over the past 12 months – no doubt as more of us indulge in cakes and pastries, breads and more or send them as "I miss you gifts" to friends and family far from us.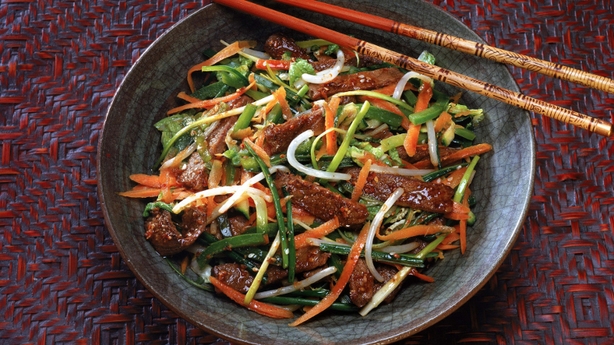 We're getting more adventurous with our food each year, and while the pandemic has been heartbreaking in ways for the food industry, we've also seen many new restaurants and cafés thrive.
We have a particular appetite for global cuisine, as Moroccan, Middle Eastern and Vietnamese dishes surged in popularity – up 273%, 72% and 37% respectively – giving the more traditional takeaway favourites of Fish and Chips, Indian, American and Thai a run for their money.
There are few ways to add some joy and sweetness into your life that are as easy as buying yourself cake, and boy did we just at any opportunity to eat cake. Orders for desserts boomed too, increasing by 172% and making it clear that in a difficult year, things are better with cake.
As for what sweet treats we were tucking into, old reliables like cookies, doughnuts and ice cream were the top choices.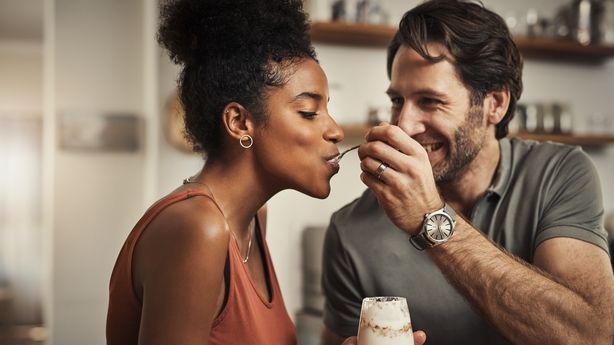 As for when we're ordering these tasty treats in, Saturday is still the go-to takeaway night, even as our weeks were disrupted by working from home changes. Friday was a close second, though, as we got those weekend vibes starting earlier.
With more people working from home, and possibly struggling to fit all of their morning jobs into the small window of time before that first Zoom meeting, breakfast orders have increased massively, up 573% year-on-year.
We're eating lunch earlier, too, as the hunger pangs come hit just before midday and the orders start rolling in. Orders for the traditional sandwich and/or wrap have increased by 160%. On top of that, a new trend has emerged: pre-made meal kits that make cooking lunch or dinner far easier.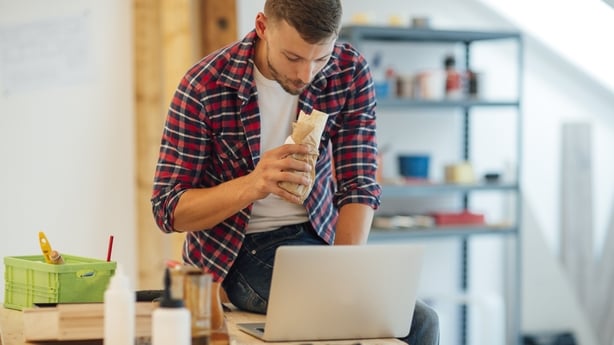 As always, food and major events go hand in hand and even when we're apart, we found ways to come together over some delicious food.
Orders were up 63% on 31st October as rugby fans tuned into the delayed close of this year's Six Nations – and possibly scoffed down some Halloween treats – while this year's reimagined Late Late Toy Show saw families come together to enjoy the beloved television event, with an increase of 55% of orders year-on-year.