With rising city center rents and a growing desire to support our local communities, Dublin restaurateurs and chefs are flocking to the suburbs, offering the highest quality dining experiences in Dublin.
From southside neighbourhoods and seaside escapes, the 'burbs have never looked or tasted so good.
Get acquainted with Google maps and seek out these neighbourhood best-kept secrets.
Nightmarket
Within months of opening, Thai restaurant, Nightmarket, in Ranelagh had already garnered cult status with customers spreading their advocacy to anyone who loves food. Pre-lockdown reservations had to be made at least 3-4 weeks in advance and it is of no surprise. Their menu is rooted in regional cuisine specialising in the most authentically flavoursome meals you can imagine.
When you think of Thai and what is generally on offer from takeaway chains - think again. This is Thai food at its absolute best. Focusing purely on the cuisine of Chiang Mai, the flavours are deep and rich, showcasing their accomplished understanding of balance and how authentic Thai cuisine should really taste. It is also worth mentioning their cocktail* menu which is equally as unique, and Thai influenced using ingredients such as Thai basil, fish sauce and lychee as gin accompaniments.
Operating a take-away service that proved as popular as their sit-down service during lockdown, Nightmarket has recently reopened for business and ready to welcome customers back. To book a table or find out more see, www.nightmarket.ie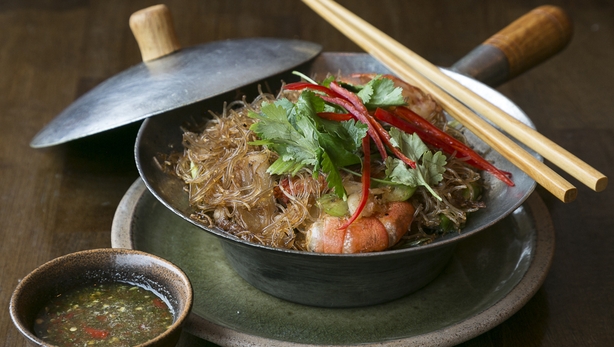 Circa
A perennial neighbourhood favourite, Circa in Terenure, specialises in contemporary Irish cuisine using locally sourced and produced ingredients. The notoriety of this restaurant grew fast as critics lauded it as the new restaurant to watch in 2019 and within months of opening they were awarded the coveted Michelin Bib Gourmand.
The real beauty of this neighbourhood gem is the size of the restaurant: it has a distinctly casual neighbourhood feel with a small-sized dining room that fills with the sound of happy diners. Their menu is simple but elevated, taking full advantage of their rustic Irish ingredients and creating contemporary mouth-watering dishes, with presentation key to their offering.
During Lockdown, Circa offered a limited menu that had queues out the door but have recently resumed sit down service, much to the delight of their local clientele. Book in advance as they are currently only offering two sit downtimes of 6pm or 8.15pm from Thursday – Sunday. To book a table or find out more see, www.restaurantcirca.com/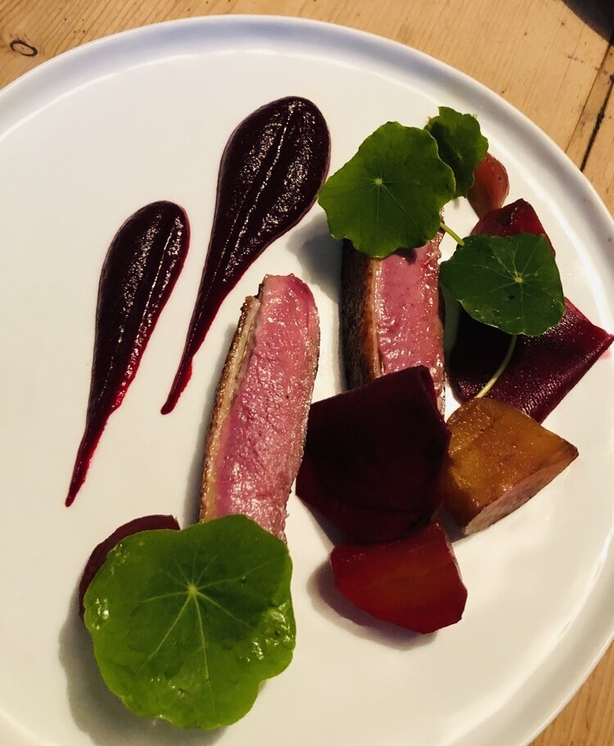 Ananda
Situated in Dundrum Village with the entrance on Sandyford Rd, this Indian restaurant has become a culinary institution in Dublin. Head chef, Karan Mittal, has taken Indian cuisine and re-created it into contemporary dishes that surpass what you know or expect from a traditional Indian restaurant. Although you will still get the classics such as Chicken Tikka Masala, these too have been given the 'Ananda' treatment.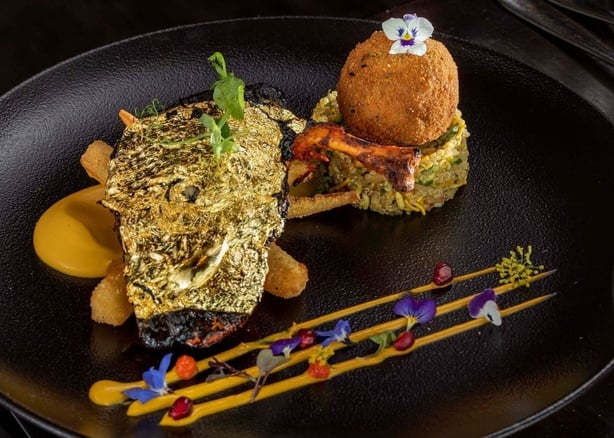 Ananda is best known and loved for enhancing the best locally sourced ingredients using Indian spices to create something new, fresh, and unique. The menu is diverse and varied shying away from the traditional favourites and focusing more on modern cuisine with a specific Indian influence. Spices are not heavy-handed but used in such an exemplary and balanced way that would make even the most nervous of spice eaters an instant convert.
All meals are presented in a fine dining style moving away from the rustic style often associated with Indian cuisine. If you are looking to reinvent your already beloved Indian cuisine, this is the restaurant to seek out and I can assure you, it won't be your last visit. To book a table or find out more see, www.anandarestaurant.ie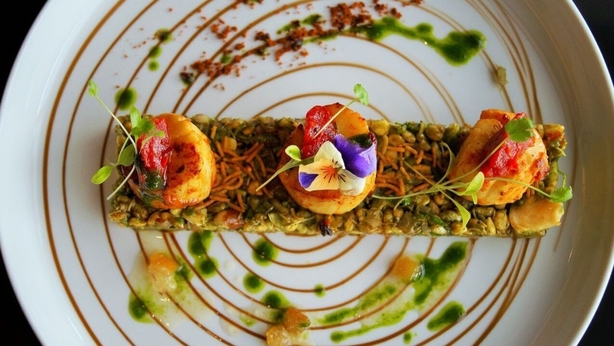 Michaels
Located on Deerpark Rd, in the middle of a strip of shops in Mount Merrion, lies one of Dublin's finest fish restaurants, simply named Michaels. Owner and Chef Gaz Smith decided to keep the name of the former restaurant, which in some ways is very representative of the laissez-faire vibe the restaurant emits, as its rustic neighbourhood décor matches the simplicity and charm of the menu and food.
Smith understands flavours but most importantly he understands how to treat fish and how to balance subtle ingredients so the star of the show, the fish, can indeed shine. Although a small number of meat dishes make an appearance on the menu, fish is what this restaurant is famous for; fish so fresh and beautifully handled that each dish sings and calls for an encore.
Renowned for seeking out the absolute best produce possible, his dishes are a masterclass in cooking fish. Hugely popular among locals and foodies, this is a restaurant worth making a detour for. To book a table or find out more see, www.michaels.ie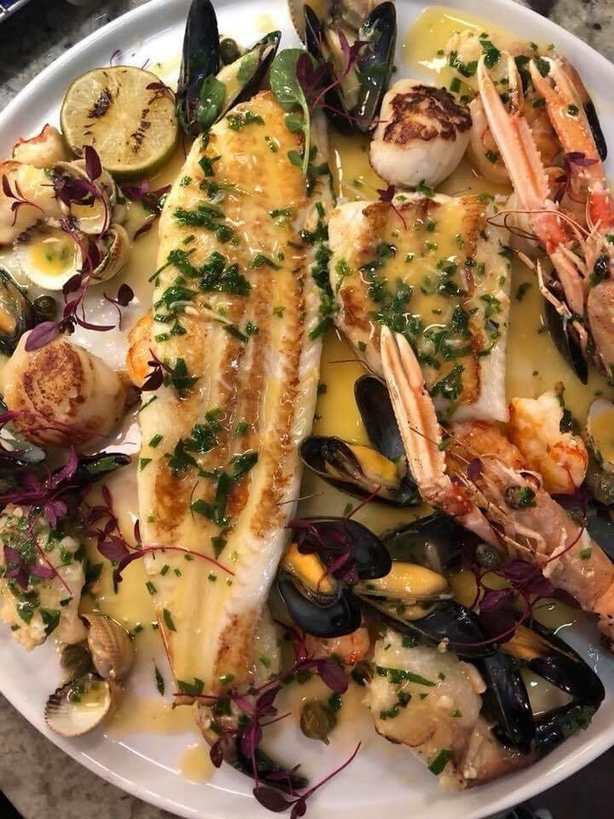 Volpe Nera
Volpe Nera describes itself as a 'casual, cosy neighbourhood restaurant' that lies between Blackrock and Foxrock, and that it may be, but the food is anything but casual. This is fine dining brought to you by Chef Proprietor, Barry Sun. Self-taught Barry Sun won the coveted Chef of the Year Award at the RAI Awards in 2018 for his work in renowned restaurant, Etto.
Sun's latest venture, Volpe Nera, takes Sun's Chinese heritage and love for Mediterranean food, and creates a balanced repertoire of courses that showcase not only the finest ingredients but the chef's renowned talent for highlighting flavours in the most considered of ways. The dishes are elegant and passion-fueled.
Volpe Nera is the perfect example of how fine dining experiences no longer need to be exclusive to city centers and with offerings this good, the suburbs are clearly winning. To book a table or find out more, see www.volpenera.ie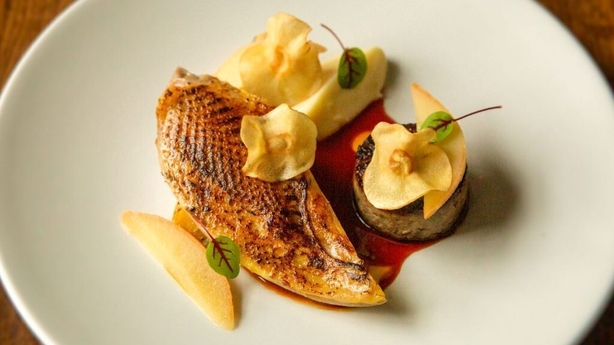 Bastible
Not many restaurants can say they have been hand-picked by Vogue as one of Ireland's finest eateries, but this is what this Dublin 8 restaurant can claim with pride. Chef Proprietor, Barry Fitzgerald, and his partner, Claire-Marie Thomas first opened Bastible in the heart of South Circular Rd in 2017 and since then it has become a culinary institution.
Receiving the Michelin Bib Gourmand in 2019 and featuring on the Michelin Food Guide for 2020, Bastible focuses on small seasonal tasting menus that honour their Irish heritage and locally sourced produce. Each tasting menu is a celebration of seasonal produce cooked with absolute competency, clearly demonstrating their deep-rooted passion for ingredients and how to showcase them at their best.
Due to reopen on August 6th, with a summer tasting menu costing €60 for 6 courses, this is a restaurant that won't be long waiting for a steady flow of regulars and irregulars to taste their food. To book a table or find out more, see https://www.bastible.com/

Fishbone
Located directly opposite Bull Island on Clontarf Rd, this seafood establishment is best known for offering fish staples that embody their locally sourced produce. Listed again in the Michelin Guide for 2020, diners come far and wide to savor their plancha grilling and simple, yet modern cooking techniques, all served in a relaxed environment with the most beautiful views to boot. To book a table or find out more, see https://www.fishbone.ie/
We need your consent to load this Instagram contentWe use Instagram to manage extra content that can set cookies on your device and collect data about your activity. Please review their details and accept them to load the content.Manage Preferences