Many of us are getting to grips with cooking for ourselves, figuring out everything from how to portion for one person to what herbs go with what, and that's saying nothing of the people who genuinely don't know how to make pasta sauce from scratch.
It's a stressful time to be learning how to feed yourself. With that in mind, Roz Purcell and some foodie friends have come together to create a downloadable cookbook, with proceeds helping health workers fighting Covid-19.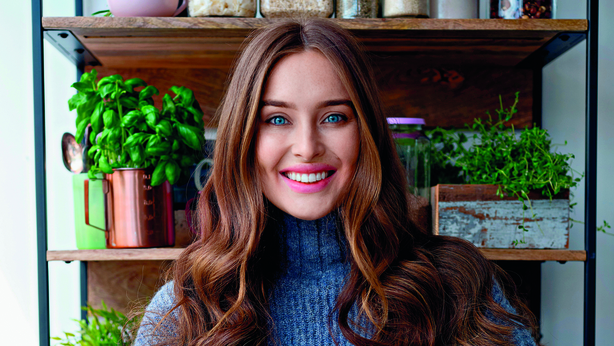 Announcing the book on her Instagram, Purcell said that "all money raised from the cookbook goes towards the Mater and Mercy hospitals, to their non-restricted funds".
For the non-doctors and nurses among us, the money in a hospital's non-restricted fund can be used wherever it's needed most.
"The hospitals over the coming months are going to feel a huge weight with Covid-19 … while lots of people with serious illnesses still need care."
The cookbook includes over 20 recipes, handpicked by these Irish foodies and geared towards homecoming - "because that is all we're doing right now", says Purcell.
"Féasta", the Irish word for "feast", is a celebration of homecooking, with simple, affordable and delicious recipes from some of Ireland's top foodies. And it's a truly Irish effort, right down to the charming cover illustrated by Aoife Dooley.
Dishes from Donal Skehan, The Happy Pear and Roz herself sit alongside creations by James Kavanagh, Trisha's Transformation and Indy Power. Cafés like The Fat Fox and Bread 41 have also added to the treasure trove of recipes.
Recipes include Mexican Sweet Potato Black Bean Stew, Chunky Root Veg and Pea Stew, Caramel Squares for those with a sweet tooth and a Sourdough Loaf recipe to get you through any shortages.
Making it even easier, the book includes a pantry list, rounding up everything you will need to pick up, not just for these recipes but to ensure you always have something tasty and nourishing close to hand.
Clearing out your presses? Now's the perfect time, as the book also shares some storage tips to make the most out of your pantry staples.
You can download the cookbook from Roz's Instagram account, so go on, get cooking!