They might be pros at plating exquisite dishes and leading culinary institutions around the country, but Darina Allen of Ballymaloe Cookery School and JP McMahon of Aniar restaurant in Galway are also founts of foodie wisdom. 
With shoppers panic-buying ingredients around the country, and many unsure of how to actually use most of them, now is the perfect time to relearn the basics of cooking. They told Seán O'Rourke, from cooking the best potatoes to perfecting scones - listen back above.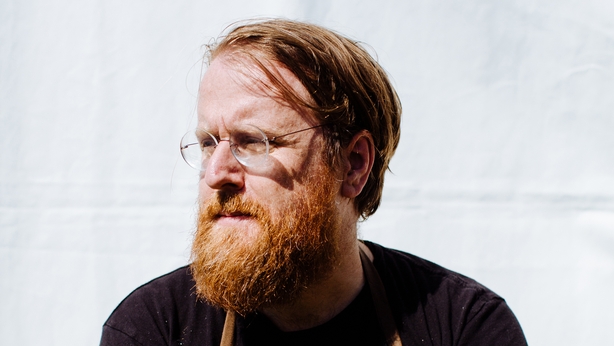 Both Darina and JP's businesses are closed in light of the coronavirus outbreak, with JP saying his restaurants are "too small to implement a safe social distancing". Still, they're willing to share their expertise so that everyone can eat well and stay healthy during what is certainly a worrying time. 
Most of their tips and tricks are well-known, they say, but they've been forgotten. "I know people may be running for cookery books, but there are so many resources online", JP says. "You can just sit down and plan out. Getting the kids involved, it's a great time because we're always rushing around and don't have time to cook with the kids."
Don't be put off by your lack of experience, they say. "A lot of people really think they can't cook as they've focused on other things, but honestly some of these very simple recipes, anybody can do it", Darina insists. "Sit down, have a look, make a loaf of bread, some soup.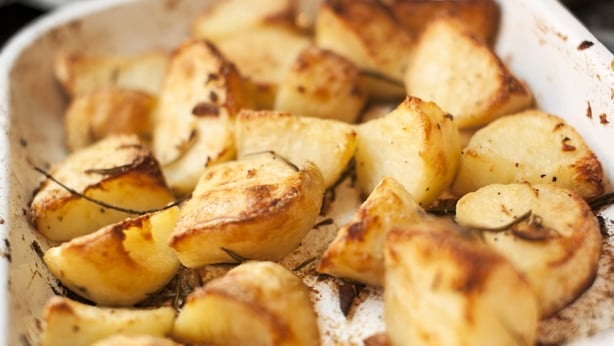 First things first, Darina says, get yourself a well-stocked cupboard. Pasta and rice are essentials that have been stripped from the shelves in many supermarkets, but she suggests going a different route. "My goodness, we mustn't forget potatoes, a much more nourishing, delicious, incredibly versatile [ingredient]."
"You can eat them just boiled, you can mash them, you can slice them when they're cold and fry them off on the pan, obviously make chips." You can even save the peelings, fry them off in some oil and sprinkling with salt to make homemade crisps. 
She also suggests making a Spanish recipe, tortitas, by dicing leftover boiled potatoes, adding to whisked eggs with salt, pepper and any other seasoning you like and frying them off in oil and butter on the pan. 
Another pantry staple is oats, which can be used for snacks, meals and treats. "Porridge for breakfast in the morning, very inexpensive. Rice pudding, delicious with soft brown sugar and cream", Darina suggests.
If you can't get your hands on pasta in the shops, try your hand at making your own, JP says. "I usually use 100g of flour for every egg, bring it together, let it rest for half an hour and then roll it out and slice it. You can do it all by hand. I remember the first time I made it I had no rolling pin in the house with me but a wine bottle to roll it out."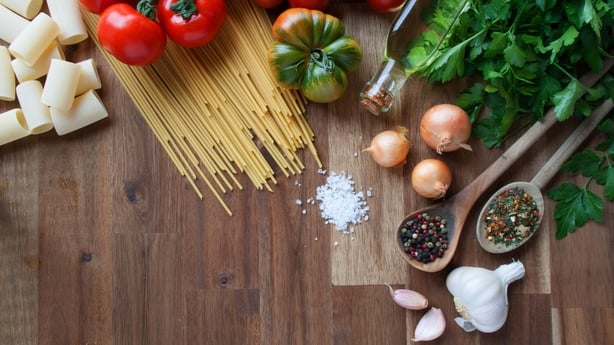 Finish off your Italian cooking lesson by making your own tomato sauce, by frying two onions with two cloves of garlic, rosemary and thyme. To this, add two tins of chopped tomatoes, some wine if you fancy, and let it simmer for an hour. This can be easily turned into a soup by adding vegetable stock, or used as a base for a rich stew.  
Batch cooking will come in handy for most people, and stews are the way forward here, Darina says. "One of the great things to have all the time is some streaky bacon. Chop up a bit of that, fry it off in a bit of olive oil. Add in a bit of lamb or chicken, toss it around. Some onion, some carrots and you can put the whole lot into one pot."
To this, add root vegetables like potato, swede, turnip, carrots or parnsip and this will last you a number of days.  
Perhaps their most valuable hint, though? Check the smaller shops for essentials like eggs, bread and flour rather than trekking the aisles at the supermarket like everyone else. 
Check out Darina and JP's essential recipes here.
For more recipes, tips and tricks from JP and Darina, listen back to their chat here.