Heartwarming and comforting: there's nothing quite like a good homemade pie. They come in all shapes and with all sorts of fillings – anything goes! The shape doesn't matter: square, round, triangular or free-form, as long as it holds the contents.
As for the filling, well, the world is our oyster (literally, as the bivalves were once a mainstay of pie-making), so go from sweet to tart to savoury.
I believe that while almost everyone loves a good pie, which are also very fashionable, so what's not to like? Plus, they are perfect for the weather at this time of year!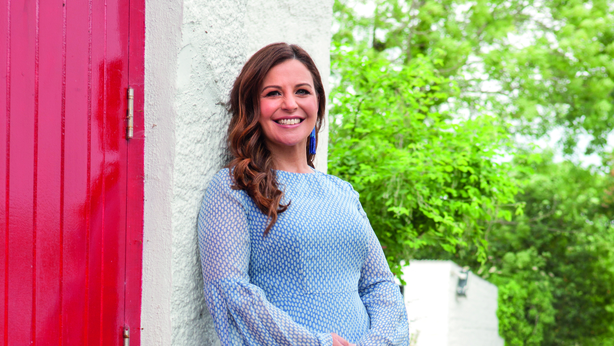 Perfecting pastry
Keep everything cold, the butter or lard, water, your hands and the surface or even the bowl and work quickly so it doesn't warm up.
I add 1 level teaspoon of icing sugar, even for savoury pastry, as it gives your pastry a silkiness when rolling out.
Rest and more rest – pastry needs at least 40 minutes in the fridge to let the proteins (gluten) relax. Otherwise, it shrinks in the oven and will be tough.
Freeze the pastry – this will keep for weeks, but remember to take it out and leave in the fridge for 6 hours to thaw so that it can be easily rolled.
Pastry baking pointers
Use a hot oven – 220°C/fan 200°C/gas 6. If the oven is too cold, everything just melts.
Use egg wash, which is 1 whole egg and 4 tbsp of water, whisked well together.
A whisked egg white is great to brush on to seal the base of pies so they don't have "soggy bottoms"!
It is important to make a hole in the pastry lid of a closed pie to let the steam out as they cook.
Rolling pin magic
Is this not one of the cleverest inventions? To roll out your dough to a certain thickness, you need an adjustable rolling pin! I need this! (Apologies for all the exclamation marks but this is great!) Adjustable rolling pin, €34 + postage, arnotts.ie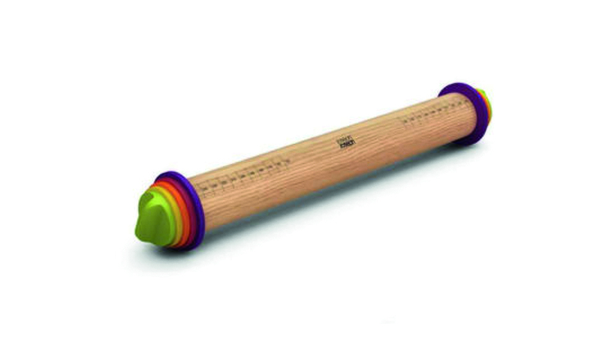 Spinach feta filo triangles with pinenut caper dip
"The triangle shape is easy to hold and plates aren't needed, so it's perfect for finger food. You can cut the filo pastry any length as well"
Makes: 8 to 10

For the filling
2 onions, thinly sliced
¼ tsp cumin seeds
100g baby spinach leaves
100g feta
1 tsp thyme
For the dip
2 tbsp capers
1 lime, zest only
½ red chilli, finely chopped
2 tbsp pinenuts, toasted
60ml olive oil
1 lemon, juice and zest
For the rest
300g filo pastry, cut into 6cm strips
70g melted butter
Poppy seeds, to decorate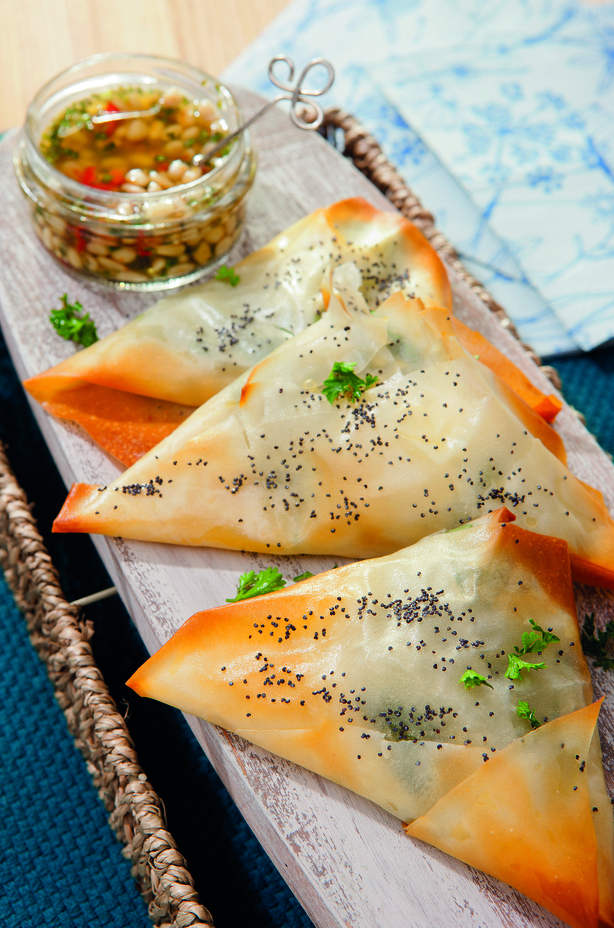 Method
To make the filling, heat a saucepan with some oil and add the onions and cumin seeds, sauté for 5 minutes until softened. Remove from the heat and add the spinach leaves. Crumble in the feta, thyme and some ground black pepper. Leave to cool.
Pre-heat the oven to 200°C/fan 180°C/gas 6. Line the baking tray with parchment.
Lay strips of filo pastry out and brush with melted butter. To shape, place 2 tablespoons of filling onto one end of the strips, then wrap over the pastry into a triangle, folding over and wrapping until all the pastry is wrapped to form a triangle.
Brush the outside, sprinkle with poppy seeds and bake for 10 to1 2 minutes until crispy and golden.
To make the dip, combine the capers, lime, chilli, pinenuts, olive oil and lemon juice and zest together, mix well and slightly crushing the pinenuts, season with salt and freshly ground black pepper.
Tikka masala fish pies
"Serve with honey roasted parsnips or even a whole roasted cauliflower on the side. The amount of curry paste you add is your preference"

Makes 4 pies
For the pastry
300g plain flour
1 tsp salt
50g chilled butter, diced
100g sour cream
3 to 4 tbsp cold water
300g hake, pinned and skinned, diced
3 medium potatoes, peeled and sliced thinly (these must be very thin or the potato won't cook in time)
For the sauce
2 tbsp flour
2 tbsp butter
1 tsp tikka masala curry paste
150ml milk
100ml vegetable stock
Egg wash, to glaze
Sesame seeds, to sprinkle on top
Note: You will need 4 individual pie dishes or ramekins.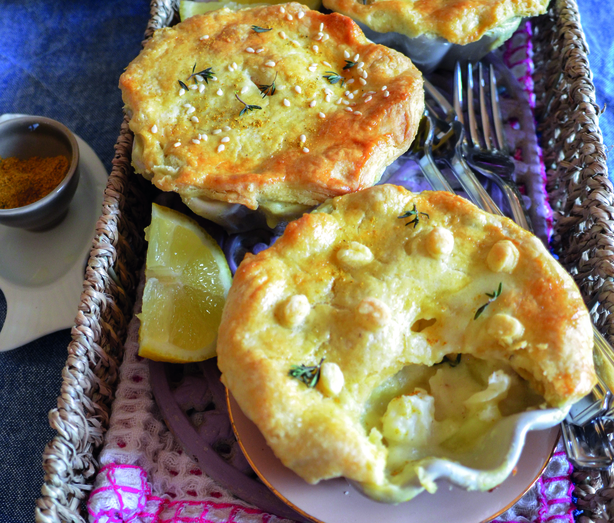 Method
To prepare the pastry, place the plain flour and salt into a chilled bowl and add the diced butter.
Rub the butter in with your fingertips so that the mix resembles breadcrumbs. Add the sour cream and mix well to form a firm dough. If the dough is too dry, then add a little cold water. Wrap in parchment and leave to rest for 40 minutes.
Meanwhile, to make the sauce, place the flour, butter and tikka masala curry paste into a medium-size saucepan and melt together to form a roux. Cook for 2 minutes, stirring all the time and adding the milk – keep stirring until it begins to thicken and then add the vegetable stock, then cook until a thick sauce forms.
Pre-heat the oven to 220°C/fan 200°C/gas 6. Line a baking tray with parchment.
To assemble the pies, add the fish to the sauce, season with salt and freshly ground black pepper. To layer up the pie dishes, begin with fish and sauce and then thin potato slices and layer again until just below the rims. Roll out the pastry on a floured surface and cut large circles with a sharp knife to fit the dishes snugly with a small overhang.
Brush the rims of the dishes with egg wash, place the pastry circles on top and press down over the rims so that the pastry hugs the dish. Make a hole with a sharp knife on the top to allow stream to escape. Brush the pies with egg wash, sprinkle over sesame seeds and bake for about 12 to 14 minutes until golden and cooked.