Is this your first time cooking Christmas dinner? Well, don't worry because you are definitely not alone. In fact, new research from safefood reveals that one-quarter of us are cooking Christmas dinner for the first time this year!
We asked chef JP McMahon to give us some top turkey tips ahead of December 25th.
Preparation
According to the research, 22% of first-timers are nervous about the task of cooking Christmas dinner - and that might be for a good reason as over 4 in 10 will wash the turkey before cooking it! This is a big no-no as washing the bird spreads food poisoning germs around kitchen surfaces and on ready-to-eat foods.
"There's no need to wash it," confirms JP. "You're just spreading bacteria around the place. If it's wet, just give it a dry because you do want it dry going into the oven. You don't want any moisture because you want a nice crispy skin and any water will inhibit that."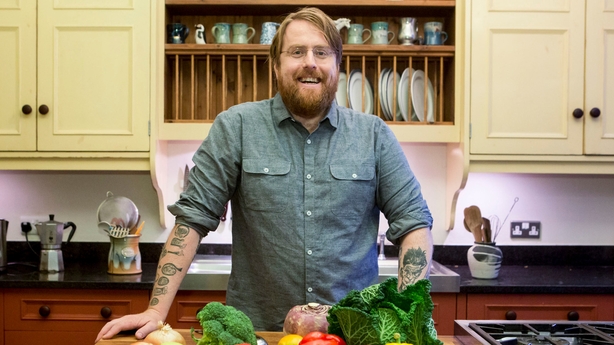 Storage
So, we know we shouldn't wash the turkey before cooking it but we can absolutely wash the fridge. This week, give your fridge a good clean with warm soapy water and re-arrange the shelves to make room for your turkey.
Always store it the turkey on the bottom shelf so that drips won't land on ready to eat foods and be sure to defrost your turkey in time so as to avoid any dinner disasters.
"I've seen a lot of frozen birds on sale this year - don't cook it from frozen! It's not very good for the meat, but also it might leave parts of it undercooked," says JP.
Cooking Time
As for cooking time, the professional chef suggests preparing your veg, ham, and dessert on Christmas Eve and giving yourself a good five hours to get everything done on the big day, without any stress.
"Allow yourself five hours on Christmas day," he says. "You might only need three hours, depending on the size of the turkey, but give yourself the time to get everything done. For the turkey, you can use a thermometer or the '20 minutes per pound method', there are lots of different methods."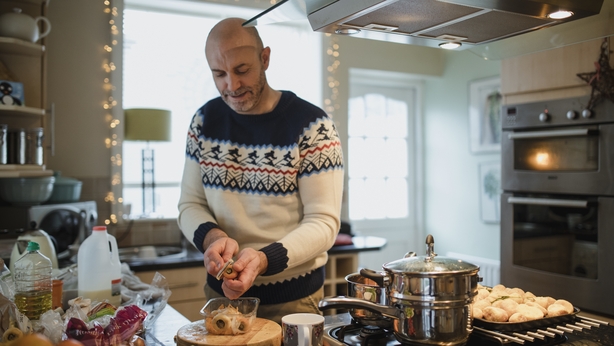 Leftovers
When it comes to food waste, 85% of us expect to eat leftover turkey, however, 16% plan to re-use their leftover turkey 4 days or more after Christmas day, which is not advisable. When it comes to December 26th, have a look at what can be used and what can be frozen.
"You can use leftovers in any kind of pie or stew, which can be frozen and kept for later. You could do a tomato-based sauce and turkey dish and use the carcass for a good stock. You could also make a lovely chickpea and turkey dish with spices like cumin and coriander to give it a moreish taste. Something nice and hearty that you'll go back to. Don't make a load of stuff and not use it."
Food shop
Even better than using up your leftovers? Have a look at what you're buying for Christmas dinner now and see if you can cut down on the big food shop.
"People cook too much and then they can't fit it in the fridge or they leave it out of the fridge overnight - which is not advisable. Don't buy a massive turkey just for Instagram. I know people want to get the Instagram photo but just pull one off the internet - no one will ever know the difference!"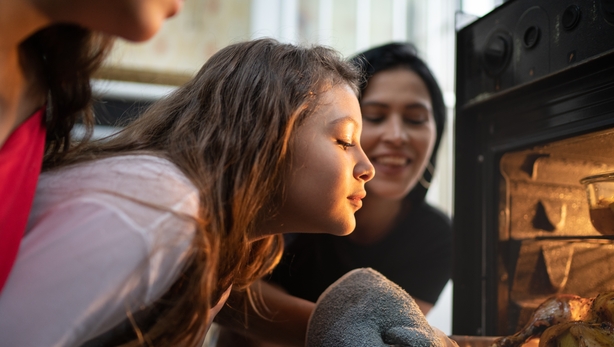 JP McMahon's top tips for festive first-timers:
Give yourself lots of time - approx 5 hours depending on turkey size.
Don't stretch yourself thin by making things overly complicated.
Make sure you can fit all the food in the fridge.
Count how many hobs you have and how many shelves are in the cooker.
Prepare your veg, ham and dessert ahead of time.
Defrost your turkey in plenty of time
Don't wash the turkey
Click here to visit safefood for more Christmas dinner tips.