Last week, Rory O' Connell served up some delectable Christmas flavours with a twist! He gave us recipes for a number of festive dishes including a succulent turkey and a mouthwatering dessert.
Christmas can be a challenging time for a cook, but it's also an opportunity to add a new twist to the holiday season. In the second part of his special, Rory focuses on festive snacks, transforming the traditional turkey sandwich and shares a recipe for Polenta Fries
Starting with one of his perennial favourites, the granita, Rory has devised a recipe for Blood Orange and Campari Granita (the Campari is optional but doesn't go amiss at Christmas).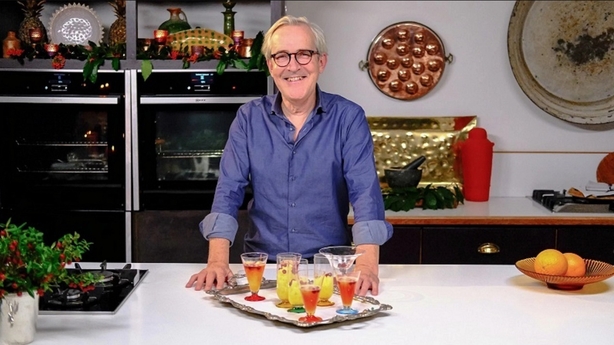 Next, our chef serves up Rustic Potatoes with Burnt Onion Dip and Gubbeen Chorizo. Deliberately burning food might seem like a strange thing to do, but the burnt onions add a delicious bitter-sweet flavour, particularly when combined with crème fraîche or sour cream.
And although most of us stuff ourselves full of food at dinner time, Christmas wouldn't be Christmas without a cup of tea and a turkey sandwich. Rory transforms this seasonal snack by frying it and serving warm with chutney in his recipe for Turkey and Mozzarella en Carozza.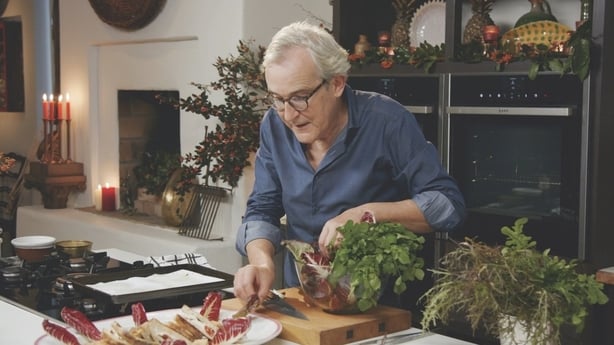 Unexpected Christmas guests? Serve them up some of Rory's Polenta Fries with Cashel Blue Cheese Fonduta - a dish that keeps for a couple of days making it perfect for surprise visitors.
Finally, Rory gets to work on a Christmas favourite - chestnuts. Rather than "roasting on an open fire" he makes them into a purée and adds them to chocolate-flecked meringues to create Mini Mont Blancs with Chocolate Sauce.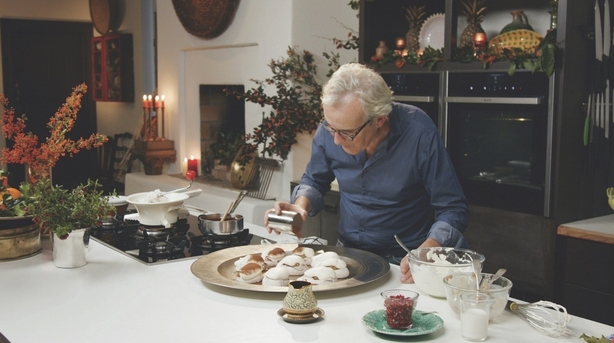 Watch part one of How to Cook Well at Christmas with Rory O'Connell on RTÉ Player and part two on Monday, 23rd December at 7.30pm.