You know the countdown to Christmas is on when Neven Maguire is back on the telly showing us how to get our roast potatoes the perfect shade of gold and our showstopping piece of ham perfectly glazed.
Earlier this year, Co. Waterford was voted the winner of "Foodie Destination of the Year 2019" by the Restaurant Association of Ireland. So, across this two-part series, Neven will be meeting local artisan food producers and cooking with some of the county's most talented chefs, as well as sharing his own crowd-pleasing Christmas recipes.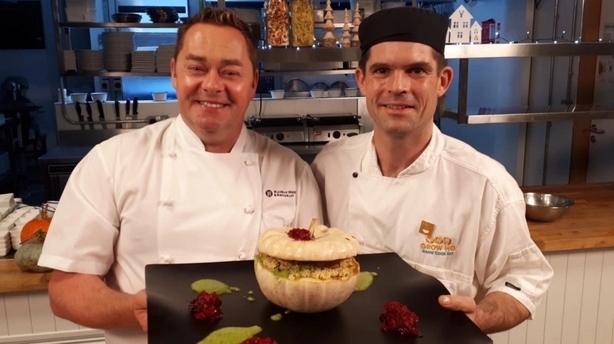 In part one of the programme, Neven went to Waterford to visit the Faithlegg Hotel where he whipped up a Christmas feast including a Glazed Ham, Turkey Breast marinated in Buttermilk and Chorizo Butter, and Spiced Beef Croquettes with Celeriac Remoulade.
For a vegetarian option, Neven heads to the GIY Café at Grow HQ in Waterford City to prepare Chilli Roast Squash with Chestnut and Sage Stuffing.
Watch Neven's Waterford Christmas: Part 1 on RTÉ Player now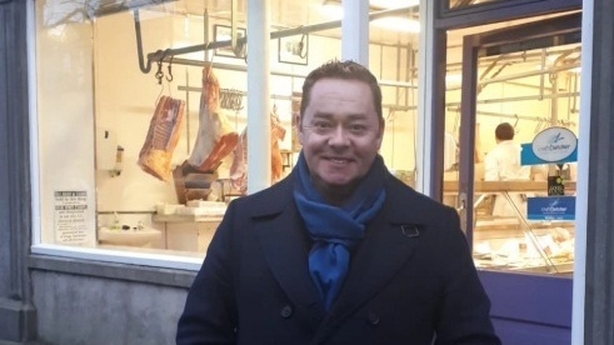 On part two of the programme, the Cavan man creates a healthy brunch menu to balance out any Christmas indulgence, preparing Eggs Benedict with Waterford Blaa, and Bircher Muesli. He is joined by guest chef Paul Flynn of the Tannery Restaurant, Dungarvan, who shares an appetising Slow Cooked Lamb Shoulder recipe with Neven.
Keen to add variety to the traditional Christmas table, Neven cooks Turkey Satay using roast turkey legs, before exploring Dungarvan's weekly market for more local produce.
Back at his Faithlegg Hotel base, Neven is joined by Head Chef Jenny Flynn who shows him how to make not only the perfect Trifle, but also a delicious Chocolate Mousse.
Neven's final Christmas dish is Seasonal Poached Pears. After exploring the cuisine of Co. Waterford, Neven is treated to a performance of Christmas carols by the Faithlegg National School Choir.
Recipes: You can find all of Neven's Christmas recipes here.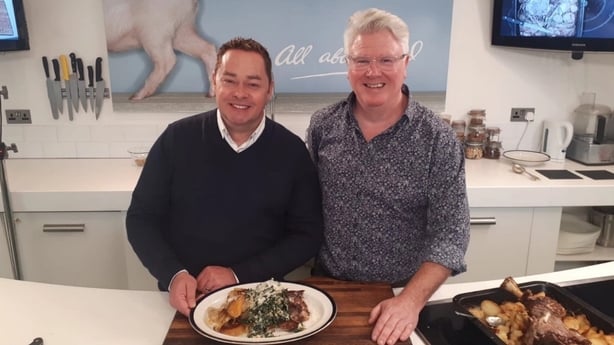 Recipes from Neven's Waterford Christmas: Part 1:
Recipes from Neven's Waterford Christmas: Part 2:
Watch Neven's Waterford Christmas on RTÉ One tonight at 7.00pm.