Catherine Fulvio returns to our screens tonight with a brand new series of one of Ireland's most heart-warming shows, Tastes like Home. Every year, the Wicklow woman travels around the world to visit Ireland's diaspora and serve them up a taste of home, with the methods and recipes used in their family home.
Speaking on the premise of the show, Catherine said: "I am always surprised by the power that a childhood food memory has for some people especially those who have since moved abroad. Tastes like Home has once again allowed me to help to try and make that connection for some of our families now living apart – it can be a humbling and emotional journey, but with great insights into our Irish food traditions and how these memories influence us as person".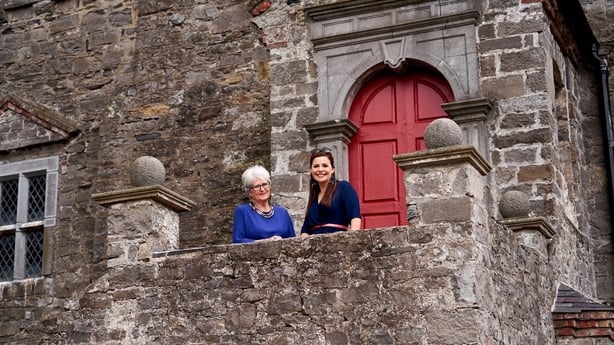 In tonight's episode, Catherine visits Drimnagh Castle to spend some time with Rosemary Wilson whose daughter, Una, lives in Paris and is craving her favourite dish: Stout Soused Herrings.
You can get the recipe for Rosemary's Stout Soused Herrings here.
During their chat, viewers will be treated to a visit of Drimnagh Castle that was, until 1954 one of the oldest continually inhabited Castles in Ireland, and is an outstanding example of an old feudal stronghold. It is the only Irish castle still to be surrounded by a flooded moat, a very picturesque feature, described in 1780 as a "very deep ditch of water supplied from the Green Hills".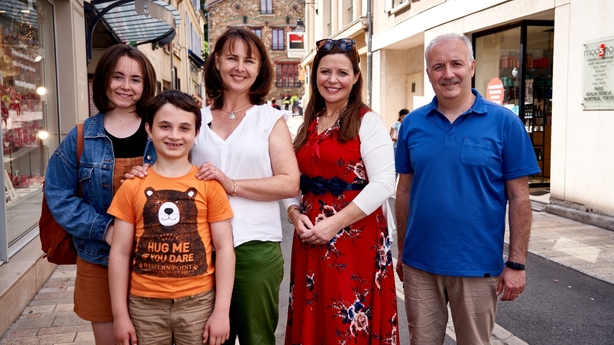 Once she has the recipe down, Catherine travels to Paris where she hopes to recreate the dish for Una, her French husband Jean-Christophe and their two children Alanna and Dara.
Like any good foodie, Catherine spends her time in Paris wisely, visiting some of the finest bakeries, ice cream shops, fishmongers and cheese shops that the city of lights has to offer. While taking in the scents and tastes of a local bakery, our host is taught how to make traditional French Croissants. (Note: Catherine, you're welcome to pop round the office with a tray of croissants any time).
While touring the city with Secret Food Tours, Catherine is treated to all types of foods from a delicate meringue cake - which has been on the menu of French Pastries since 1691 - to falafels from the aptly names 'Falafels Street' in the Jewish district.
Get the recipe for Catherine Fulvio's Baked Irish Coffee Cheese Cake here
To end on a high, our host visits the top of the Montparnasse Tower whilst taking in the stunning views of the delicious city before taking a stroll around Canal St. Martin where locals come in droves to picnic on the canal banks and soak up the sunshine.
Watch Tastes Like Home on RTÉ One at 7.30pm.