With The Great British Bake Off back on our screens, the evenings are certainly brighter, as our favourite bakers and hosts continue to delight us with innuendos, soggy bottoms, and outlandishly colourful shirts.
Hosting duo Noel Fielding and Sandy Toskvig returned to the baker's tent with their usual balance of gothic charm and sunny sense of humour and, by the looks of things, the tenth series is set to take the biscuit.
Welcome to Desert Week! #GBBO pic.twitter.com/MOovqIrIHj

— British Bake Off (@BritishBakeOff) October 1, 2019
Week six in the tent brought with it Dessert Week, another new theme for the series. And, as we all know, "desserts" spelled backwards is "stressed", which is exactly what the remaining nine bakers were. #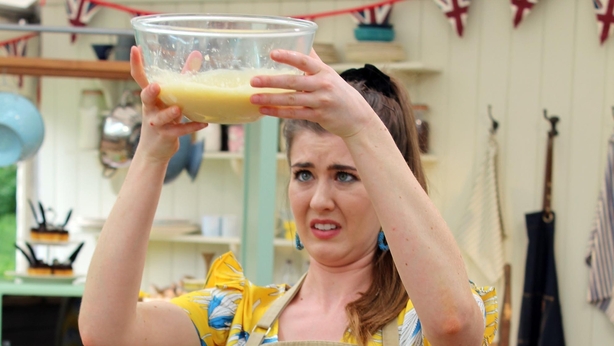 Dessert Week
What is a dessert? What isn't a dessert? Can anything be a dessert? These were no doubt the thoughts rolling through the bakers' heads as they faced judges Paul Hollywood and Prue Leith. Bakers and viewers alike were also missing Helena, who was sent home in last week's double elimination with Michelle, a pain that no even copious amounts of sugar could blot out.
Meringue Meringue! Here are the fab Signature Challenge layered meringue cakes by our bakers. #GBBO pic.twitter.com/zdPFigXtd8

— British Bake Off (@BritishBakeOff) October 1, 2019
The first task of the evening was the Signature Challenge, with bakers creating a Layered Meringue Cake, which is essentially a pavlova with an extension. Steph goes down the classic route with an Eton Mess creation, while David whips up a clove, cinnamon, and star anise version.
Rosie flavours hers with salted caramel, lime, chocolate, and raspberry and Priya fails to impress with her violet-hued cake. However, it was Henry and his French-inspired meringue that won the most praise from judges.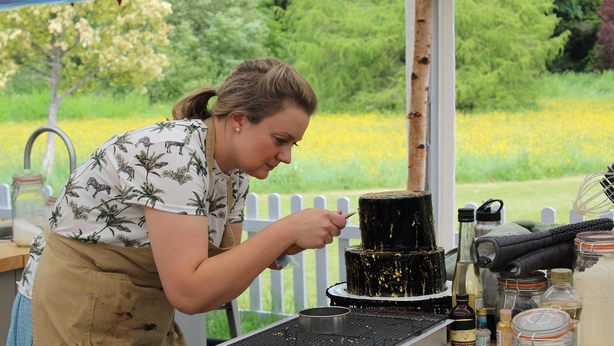 Next up was the Technical, with bakers asked to produce verrines - layered desserts in a glass - and, specifically, a panna cotta. Precision is key here, as each layer must be uniform, and timing plays a massive role as each layer must be chilled in the fridge before adding another.
In the end, Alice wins the Technical Challenge, which as any viewer who watched Helena do the same last week and still go home knows, may as well mean nothing in this competition.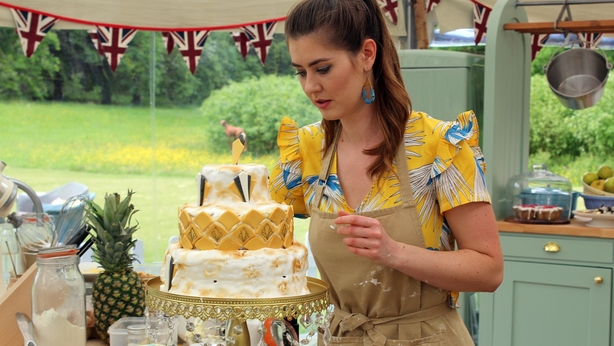 For their Showstoppers, the bakers must prepare a bombe, a rounded dome of sponge and yummy fillings that are deceptively fragile. Michael decides to do a black forest gateau, Alice creates a tiramisu version, Henry goes for a s'mores-inspired bombe and Rosie honoured her parents' ruby wedding anniversary with a scarlet red bombe.
Bombe-bastic! Feast your eyes on the Dessert Week showstoppers from the #GBBO bakers. pic.twitter.com/h3JnSZslCQ

— British Bake Off (@BritishBakeOff) October 1, 2019
Star Baker
For the third time, Steph is named Star Baker, having greatly impressed the judges with making a mirror-glazed bombe that replaces sponge with chocolate mousse. With three wins under her belt, Steph is emerging as the front runner, but don't place any bets - we still have some weeks to go!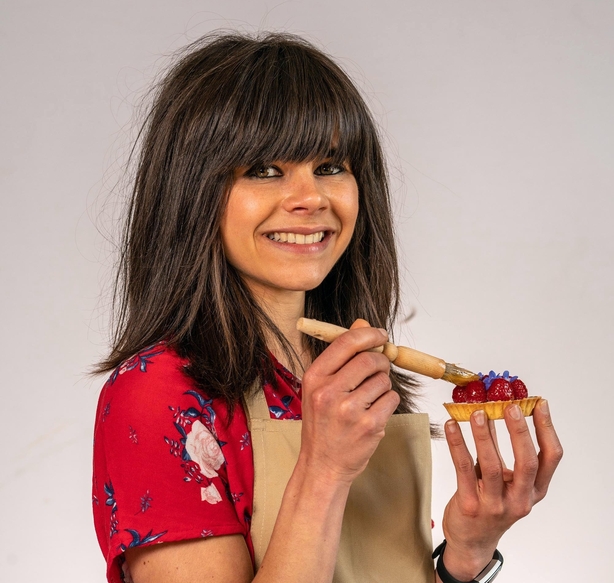 Sent home
Although Henry was so certain we was being sent home that he already planned what he would nick from the Bake Off tent, it was Priya who went home in the end, having stumbled in many of the challenges and failed to dream up the kind of flavour combinations that send Prue swooning.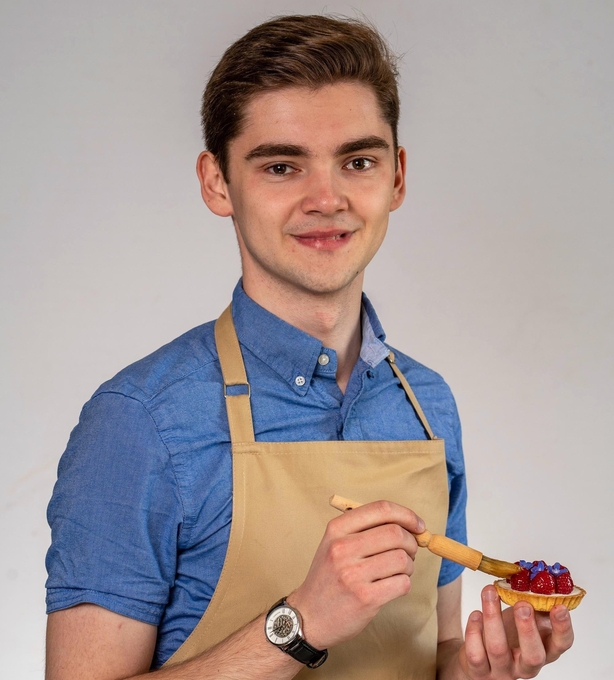 If there's one thing more satisfying than thinking up food puns, it's catching up on the hot-takes, declarations of love and the conspiracy theories that go down on Twitter:
Justice for Helena
I'm afraid I am not allowed to reveal what my showstopper would have been, all I can tell you is that it was my goriest yet so they would have definitely sent me packing 💀 #GBBO

— Helena Garcia (@Helenagarciafp) October 2, 2019
The lads
"We're discussing the setting temperature of gelatine" #GBBO #Lads pic.twitter.com/vv9CxqXICS

— British Bake Off (@BritishBakeOff) October 1, 2019
Smooth operator
Other Bakers: *fighting back tears* I'm just so shocked. Really thought I was going. I've got to up my game now. Lot to prove *obligatory baking pun* next week.

Henry: I was going to nick a spoon#GBBO2019 #GBBO pic.twitter.com/krMtb30sgf

— Charlotte (@LotteSquires) October 2, 2019
We don't understand
Me: "God that cake looks horrendous"
Paul and Prue: "This is a beautiful cake"
Me: "I do not understand this show"#GBBO

— TechnicallyRon (@TechnicallyRon) October 1, 2019
Gotta stan
henry's wearing helena's brooch.......gone but not forgotten, gotta stan him in her honour #GBBO pic.twitter.com/lO18msXRbv

— simon ferocious (@jimonsordan) October 1, 2019
Same energy
Same energy #GBBO pic.twitter.com/QBZMzndbmg

— and I Lu- (@LukeCB_) October 1, 2019
Still?!
#GreatBritishBakeOff #GBBO Me when I'm watching Bake Off and Helena is still gone: pic.twitter.com/MMora5EI2I

— GoodVun12 (@GoodVun12) October 1, 2019
Yes to cuddles
Steph, David and Henry cuddling on the sofa is so pure. Cuddles should be in more tv shows #GBBO

— Catt🎃🎃🎃 (@cattbutt) October 1, 2019