When it comes to planning a last minute getaway, all you need is delicious food, good fun, and enthralling company. Coincidentally, this is just what you'll get in A Long Weekend in ... with Rory O'Connell, the Cork chef's sumptuous new food and travel show.
Just in time for the (hopefully) balmy summer months, Rory has been dishing up the travel inspiration, jet-setting across some of the most captivating European cities out there. So far, he has sunk his teeth into the culture and vibrant food scenes of Palma de Mallorca, Vienna, Madrid, Lisbon and Copenhagen, and will go on to explore Bath and Edinburgh.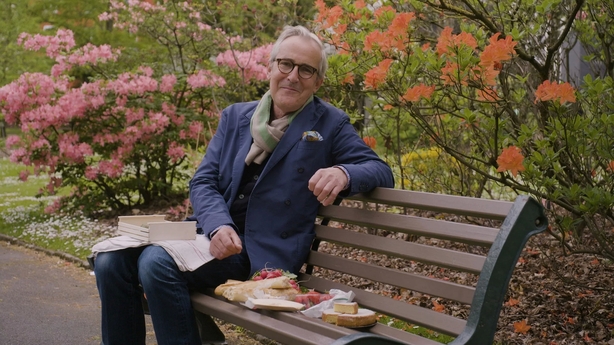 This week, however, he's in the bucolic city of Nantes, perched on the Loire Valley and famed for its food, culture and gardens. A vibrant port city for centuries, it has been praised internationally for its high quality of life, and certainly with impeccable food, design and culture, it's no wonder why.
On tonight's episode...
Rory wastes no time in diving into Nantes, finding a cultural hub on the Île de Nantes, an island and former shipyard district in the Loire River that has been renovated as a bustling centre for art, presided over by a 40ft-high mechanical elephant.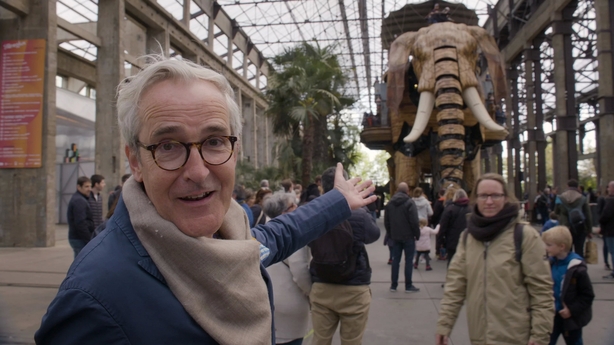 Always one for authentic experiences - especially when it comes to food - Rory sniffs out a classic neighbourhood bistro, Les Chants D'Avril, where he is invited into the kitchen by chef Christophe François who shares his recipe for Hake with a Sesame Seed Crust and Beurre Blanc, using Muscadet, a white wine from the fertile Nantes region.
Proving just how central quality food and food production is to the city, Rory is joined by Marie Luneau Papin, a Muscadet producer, who explains how this delicate wine is produced, and why it's soared in popularity in recent years.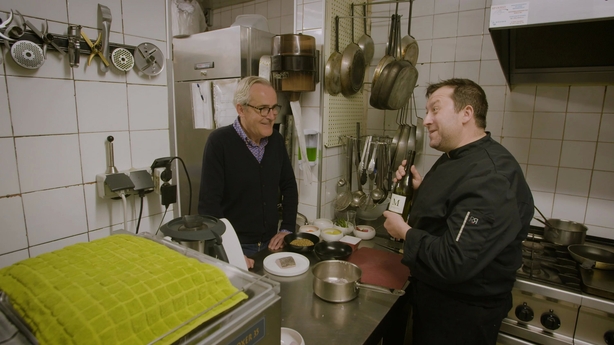 One of the thrills of traveling as a foodie is rooting out the local specialties, and Rory does just that, chasing the Petit Beurre biscuit, a local treat that look endearingly like small, edible pillows. Artisan chocolatier Vincent Guerlais has perfected his own mouthwatering version of this Nantes classic, and Rory visits his shop to learn about the biscuit's distinctive ingredients and decoration.
Shopping in local markets is a particular delight and an excellent way to immerse yourself in a city, if only for a morning. With this in mind, Rory heads to Talensac Market, gathering a picnic basket's worth of local cheeses, radishes, Gariguette strawberries and a scrumptious Gâteau Nantais - a soft cake made of ground almonds and sodden with a rum and lemon mixture.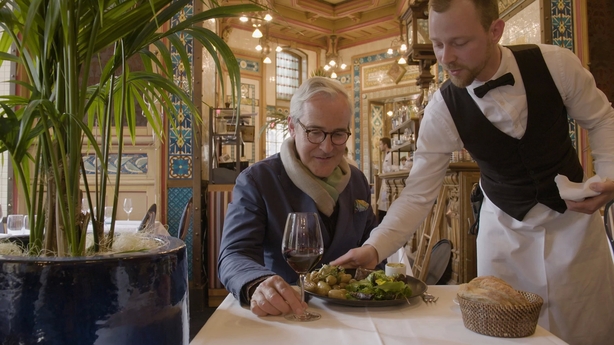 It wouldn't be a Rory holiday without a standout meal. Look no further than the iconic Le Cigale brasserie, established in 1895 and renowned for its sumptuous Art Nouveau interior. He chooses Oysters, followed by Steak Béarnaise, and to top it off, a Kouign-amann puff pastry confection filled with toffee caramel butterscotch mousse, made with salted butter from the region.
Back home in Cork, Rory creates a recipe to remind him of a magnificent weekend in Nantes – Baked Turbot with Sauce Beurre Blanc.