Christmas wouldn't be complete without that decadent spread of firm festive favourites. Most of us are already craving that golden roast turkey, glazed ham and those controversial Brussel sprouts!
With food central to the celebrations, every at-home-chef wants to make a meal to remember! But let's face it, it's easier said than done. From choosing the right cuts of meat to timing every element correctly, and from pairing the hero dishes with the right accompaniments to making sure there is enough for the all-important leftovers – it's no easy feat.
To help us get a better sense of what to cook and how to cook it, to impress everyone around the dinner table, we caught up with third generation butcher, and the man behind Kerrigan's Craft Butchers, Barry Kerrigan.
Barry says, "Christmas dinner is often one of the only occasions in a year that families can get together and create special memories. We know from meeting customers in our shops just how meaningful a time it is for Irish families, and food is always at the very heart of the festivities.
"However, we also know that cooking the Christmas dinner can be daunting - with so many elements and everyone wanting second servings! With a bit of planning, even the most amateur of chefs can lay on a spread fit for royalty."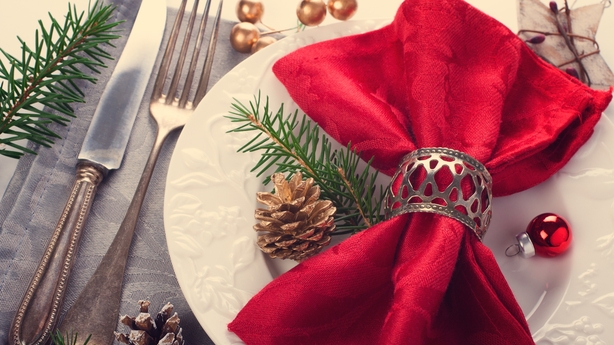 Top Turkey Tips
When it comes to cooking the piece de resistance, the turkey, Barry's biggest tip is to remove the legs from the turkey and cook them separately to avoid the dry texture often associated with turkey.
He says, "Not only will removing the legs allow you to focus on the breast, the legs can be very tricky to carve. I like to bone, roll and stuff the legs so I give all the focus on cooking the breast.If you're not overly confident in the kitchen, bring your stuffing to your butcher and ask them to do this for you."
His advice doesn't stop there.
"First things first, I'd recommend buying a free-range turkey. It might seem to be more expensive but as free range are grown over 24 weeks as opposed to six to 12 weeks for their indoor counterparts, they will have reached full maturity and so provide more meat.
"A bronze free-range bird will have been reared outside, grazing and foraging on a daily basis. Their meat is well-marbled and as fat heats quicker than protein, this helps it to cook quicker, producing a more succulent, tender meat.
Portions
He continues, "When choosing a turkey, a good way to get a good meat-to-bone ratio is to go for a turkey where the breast meat is higher than the breastbone. When it comes to portioning, a good guide is to portion 250g per serving for a boneless turkey, or 500g per serving for the whole turkey. Remember to go bigger again if your family are fans of leftovers and turkey sandwiches.
"A 2.5kg boneless crown or a 5kg bone in crown should feed eight people. A 5kg whole turkey should feed the same amount."

Storage
Barry says that lots of Irish cooks fail when it comes to storing the turkey.
He explains, "I'm always surprised by how many people think it's okay to store the turkey in the attic or the garage. I can't insist enough on how important it is to keep it in the fridge as it needs to be kept a constant temperature"
"Like all meats, take the bird out of the fridge early on the morning of cooking so it reaches room temperature just before cooking."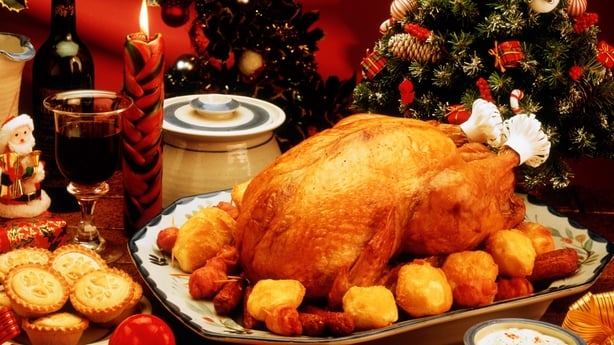 Cooking
To cook, Barry top tips include:
To cook, preheat your oven to 180°. Season the bird with salt and pepper, massaging right into the skin. Place an onion in the cavity along with your stuffing. I also like to stuff the neck. Pop it on a roasting tray breast side down. Don't cover with tin foil as this will result in an uneven, dried out finish.
For the last 30 mins of cooking, turn the turkey over and brown the breast by basting with melted butter.
Make life easier for yourself by using a meat thermometer to check the temperature. Test for a temperature of 65 to 70 degrees Celsius at the thickest part of the breast.
Once the bird is cooked, allow it to rest for 30 minutes or so. Then, remove all of the meat from the carcass and dispose of the carcass straight away. Turkey meat will keep for longer this way as the carcass will deteriorate quicker than the meat.
Your meat will keep for 4 days no problem if stored in the fridge. On day 4, if you still have some left over it can be frozen in batches of 100g or less and used in omelettes come January when we're all after protein-dense meal ideas to make up for our December indulgence.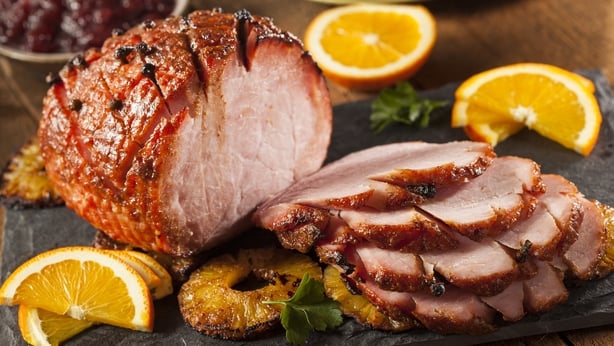 The Ham
When it comes to the other hero of the day, the ham, Barry insists it's a much more straightforward cooking process, with some careful planning.
He says, "Choosing the right ham is half the battle. Some hams are pumped full of water and salt and give a dry, artificial flavour. I recommend a ham with plenty of fat cover for a natural flavour and juicy end result.
"Our hams are 100% Irish pork and produced by a local farm in Co. Tipperary. We use a low salt recipe and only add the minimum amount of water required and this combination results in maximum taste with zero shrinkage. An 8kg ham should be enough to feed a party of 16, with leftovers."
And to cook the ham Barry's fail-safe guide:
Always start cooking the ham on Christmas Eve. Simply pop the ham in a large saucepan and fill with water, bring to the boil then dispose of this water - this removes any excess salt.
Fill the pan back up with fresh, cold water and add your desired flavourings. Some of my preferred include premium craft cider, mustard seeds or a bay leaf with some root vegetables.
The key to a moist ham is to allow the ham to cool down in the liquid it was simmered in. I generally leave mine overnight.
On Christmas morning simply peel off the fat, score, stud with cloves and cover with your chosen glaze.
Pop in the oven at 180 degrees for 40-60 minutes. As it bakes, keep basting with glaze every 10 minutes until done.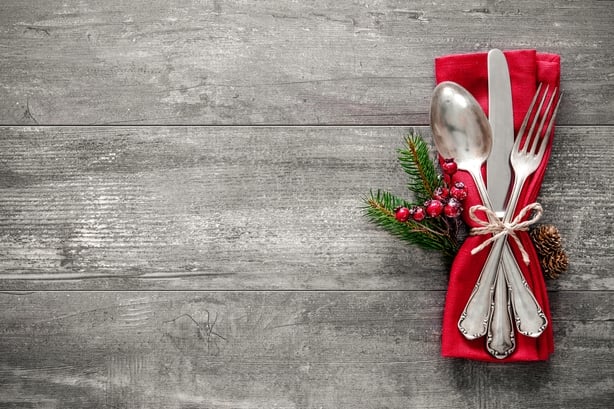 Spiced Beef
A traditional Christmas Eve treat in many an Irish home is spiced beef.
Barry says, "My spiced beef recipe has been passed down from my father, Brendan. Every butcher has their own recipe - and it's normally a close kept secret. I use the continental cut and start to cure my meat in November, usually for about three weeks. I then dry cure for another week while rolling the beef in fresh spices every day. It's a lot of effort but it's worth it."
Barry tips include.
Place the spice joint in a large pot and add cold water to cover fully. Add bay leaves, peppercorns, whole onion and diced carrot, turnip and parsnip. Bring to the boil and allow to simmer gently for approximately 35 minutes per lb.
Add Guinness or another premium stout for the last 30 minutes of cooking and continue to simmer. Remove the pot from heat and allow it to cool down in the liquid.
Remove the meat and drain. Slice the meat as thinly as possible and enjoy hot or cold. I like to serve on freshly baked wheaten bread.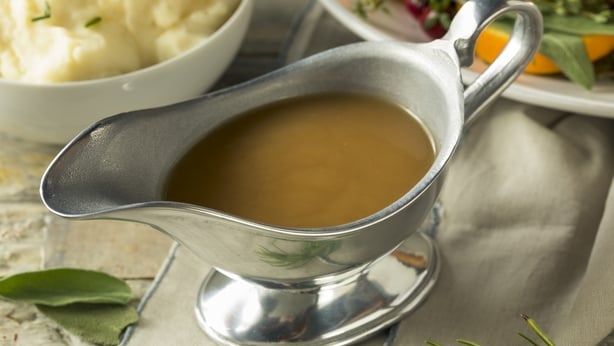 The Gravy
Barry recommends serving Christmas dinner in a traditional way with some modern twists - with chicken-infused homemade gravy, a selection of roasted winter vegetables, creamy mustard mash and cranberry and bacon stuffing.
No Christmas dinner would be complete without gravy. Barry's recipe can be made weeks in advance, frozen and defrosted on Christmas Eve, giving you more time to enjoy your time with family.
2 celery sticks, trimmed and roughly chopped
2 carrots, roughly sliced
2 onions, peeled and quartered
2 dry cured smoked streaky bacon
16 chicken wings and 4 chicken carcass bones
5 fresh bay leaves 5 fresh sage leaves
4 sprigs of fresh rosemary
2 star anise
Olive oil
Sea salt and ground black pepper
4 tablespoons plain flour
Method
Preheat the oven to 200ºC/ 400ºF/gas 6. Put the veg, herbs and star anise into a sturdy bottomed roasting tray. Scatter the bacon on top.
Place the chicken wings onto a board and bash the bones up with the end of a rolling pin; this will release more of their flavour. Put them in the tray, drizzle with olive oil and sprinkle over a few pinches of salt and pepper. Toss everything together and put the tray in the oven to cook for 1 hour, or until the meat is tender and falling off the bone.
Take the pan out of the oven and put it on a hob over a low heat. Use a potato masher to really grind and mash everything up. Keep mashing, moving and scraping all the goodness from the bottom of the pan as you go.
Gradually mix in the flour to thicken the mixture. The longer you let everything fry, the darker your gravy will be. When the flour is combined pour in 2 litres of hot water, turn the heat up and bring to the boil for 10 minutes, until thickened. Turn down the heat and simmer for about 25 minutes, stirring occasionally.
When it's reached the consistency you're looking for, check the seasoning, then push it through a sieve into a large bowl. Discard anything left behind.
To finish it off on Christmas Day, scoop the fat from the turkey's cooking juices and pour into the gravy.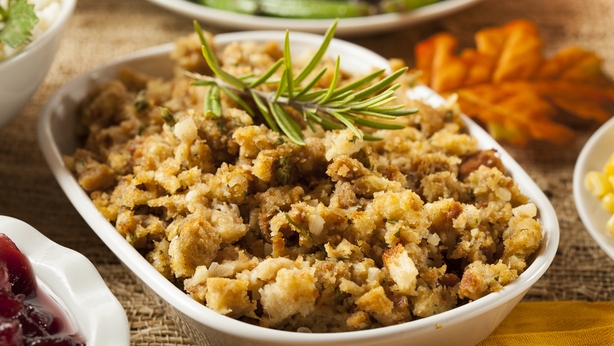 Cranberry & Bacon Stuffing
Barry's cranberry and bacon stuffing recipe is a showstopper that will please even the most contemporary palates and it takes just twenty minutes to make.
Ingredients (serves six to eight)
100 g dried cranberries
50 ml port
1 small onion, finely chopped
4 rashers unsmoked back bacon, cut into strips
50 g butter
2 garlic cloves, finely chopped
450 g sausage meat
140 g white breadcrumbs
2 tbsp chopped fresh parsley
½ tsp chopped fresh thyme leaves
140 g peeled, cooked chestnuts roughly chopped
1 medium egg lightly beaten
Method
Soak the cranberries in the port for an hour. Fry the onion and bacon gently in the butter, until the onion is tender and the bacon is cooked. Add the garlic and fry for another minute or so.
Cool slightly, then mix with all the remaining ingredients, including the cranberries and port, adding enough egg to bind together. It's easiest to use hands here.
To bake, press the stuffing mix into a greased ovenproof dish. Bake at 170 degrees for about 30 minutes, until browned and the sausage meat is cooked right through.
Leave to cool and crumble it up before serving.
This Christmas, Kerrigan's has launched an online order and delivery service, available in 32 counties. Shoppers can visit the dedicated Christmas website and select individual items, tailoring their selection to their family's tastes, or bundle packs, carefully designed by Barry and his expert team.
For more tips, tricks and recipes visit www.christmas.kerrigansmeats.ie.