Every Friends fan will be familiar with Ross' Thanksgiving sandwich, made from the juicy leftovers of Monica's holiday dinner.
The sandwich – which has a game-changing gravy-soaked slice of bread in the middle called the "Moist Maker" – held a special place in Ross' heart.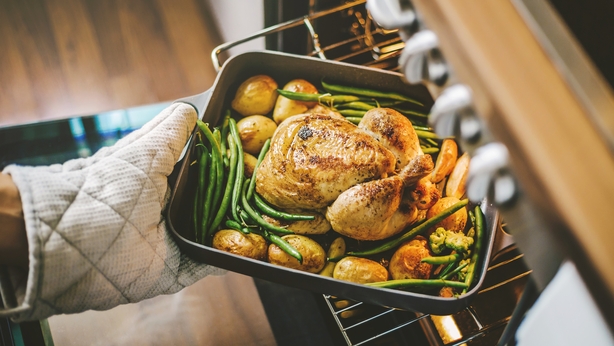 Well one guy, known on YouTube as Andrew Rea, recreated the famous sandwich – cooking all the elements from scratch before assembling.
After leaving the turkey to sit overnight in a coating of baking soda and salt, he throws the bird in the oven to cook while whipping up the stuffing, gravy and cranberry sauce.
Then, with all the components cooked, he puts the turkey breast on the first slice of bread, topping it with stuffing. Then comes that all-important gravy-soaked bread slice, which is covered with more meat, cranberry sauce and the final bread slice.
Just look at it in all its glory.