In the series finale of Lords and Ladles, Catherine Fulvio and Paul Flynn are at Drishane House, Co. Cork, in the former home of Edith Somerville. 
Drishane House has been lovingly restored as a family home by Tom and Jane Somerville. Edith's preserved studio and the beautiful gardens overlooking the Castlehaven coastline attract hundreds of visitors each year.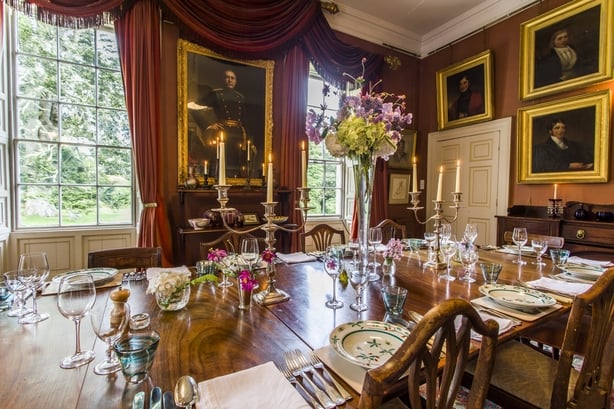 Once again, Ireland's top chefs, Catherine Fulvio and Paul Flynn, will invade the stately home to recreate the grand feasts that their great kitchens once prepared and give the audience a peep behind the doors of the former home of Edith Somerville, one of Ireland's most celebrated authors.
Catherine Fulvio and Paul Flynn serve up an elaborate 19th-century dinner featuring a macaroni tower, Irish Moss Blancmange and a rice dish created for Florence Nightingale.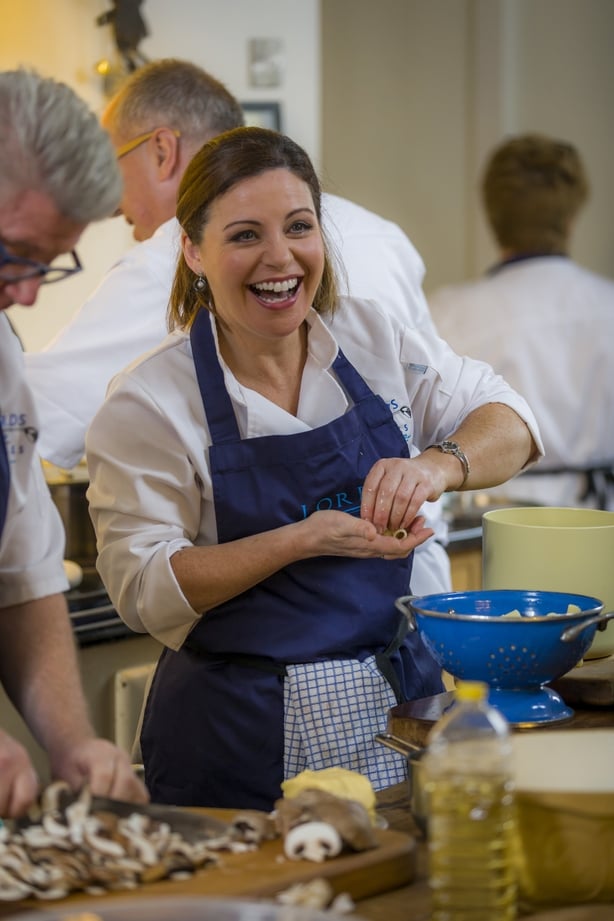 This series of Lords and Ladles has taken us on a historical cross-country tour from the ancestral home of the High Kings of Ireland at Clonalis House in Roscommon; to the magnificent Tudor Revival mansion that is Borris House in Carlow; Killruddery House in Wicklow home of Sir William Brabazon sent here in 1534 by Henry the VIII; Temple House in Sligo which boast a Knight's Templar Castle in the grounds; Crom Castle on the shores of Lough Erne built by Scottish planters and finally Sunday night will bring us to Drishane House in Castletownshend, home to the celebrated writer of the Irish RM novels, Edith Somerville.