Have you planned a Summer dinner party, BBQ or big family picnic? Well, if you want to impress your guests you only need to whip up one of these delicious pavlovas.
Pavlova with Summer Strawberries & Basil Drizzle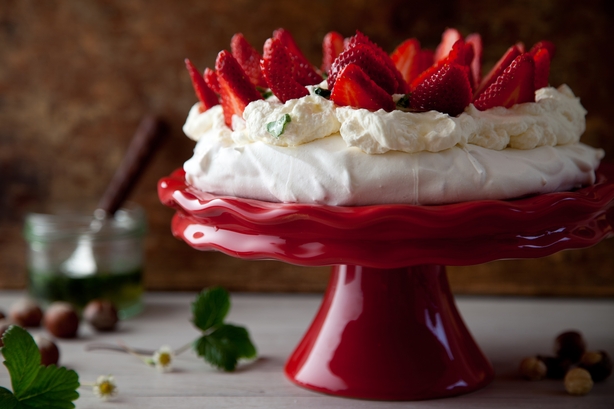 TV Chef Catherine Fulvio has the perfect recipe for a summery pavlova with strawberries, mascarpone cream and basil drizzle. Get the recipe here.
Hazelnut Pavlova with Caramel Cream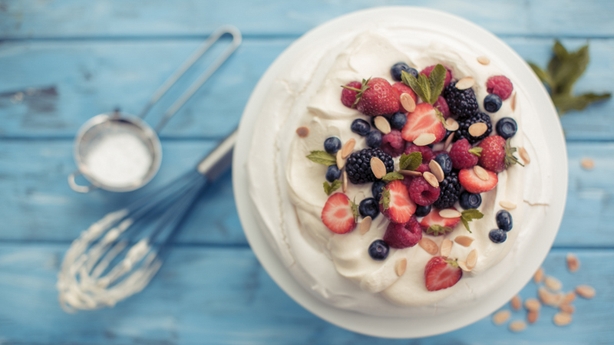 This delicious pavlova is sure to keep your loved ones happy with its caramel cream and chopped hazelnuts. Get the recipe here.
Summer Berry and Pistachio Pavlova Stack Cake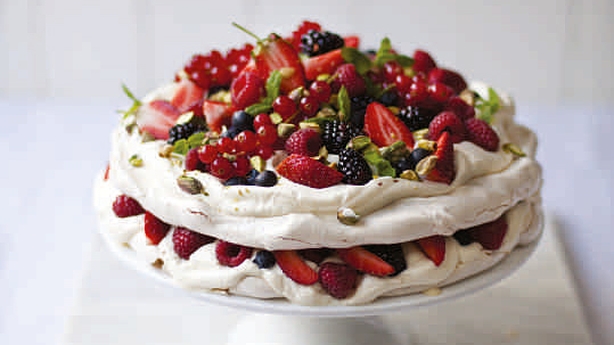 Donal Skehan presents an epic and fruity summer dessert, which can easily be prepared ahead of time and assembled just before you are ready to serve. Get the recipe here.