If you're a fan of stunning estates, baffling recipes and interesting ingredients, you will be delighted to hear that Lords & Ladles is back!
Derry Clarke, Catherine Fulvio and Paul Flynn return to our screens to invade the stately homes of Ireland and recreate a grand dinner from its history.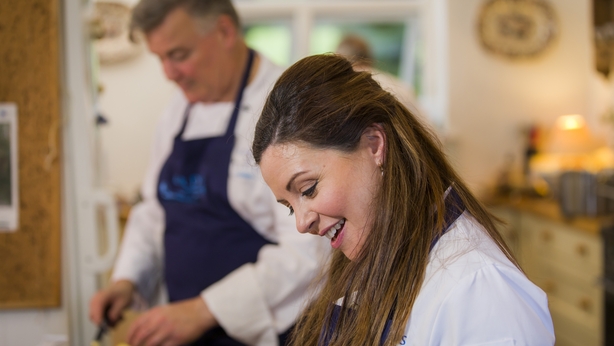 The Chefs will divide the labour of creating such a feast between them - one will gather the ingredients, one will cook, and one will dine with the house's owners.
The Gatherer has one of the toughest jobs on the table as a simple trip to the supermarket isn't exactly on the cards. They'll have to hunt, shoot and fish for their dinner and instead of bacon, they're bringing home the pigs' heads, skinned eels and lambs' tongues! Yum?
Elsewhere, the Cook will make themselves at home in the kitchen and grapple with the enormous amount of food that was the norm for a grand house dinner.
Meanwhile, the Diner explores the house with the family, learning about its place in Irish history and the trials and tribulations of the family seat, before helping to lay the table with the finest silver and china from the house safe.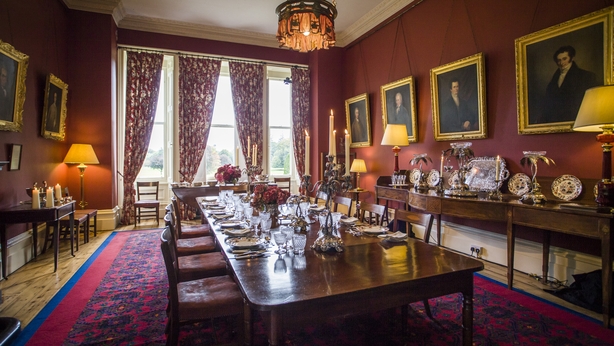 This series, the menus range from the 14th to the 19th century. For the first time, the show will explore Irish food before and after the arrival of the potato.
For the history buffs out there, the series will take us on a cross country tour from the ancestral home of the High Kings of Ireland at Clonalis House in Roscommon; to the magnificent Tudor Revival mansion that is Borris House in Carlow, home to the descendants of Dermot Mac Murrough; Killruddery House in Wicklow home of Sir William Brabazon sent here in 1534 by Henry the VIII; Temple House in Sligo which boast a Knight's Templar Castle in the grounds; Crom Castle on the shores of Lough Erne built by Scottish planters and Drishane House in Castletownshend, home to the celebrated writer of the Irish RM novels, Edith Somerville.
Watch Lords and Ladles every Sunday on RTÉ One at 6:30pm