Action Against Salt - a group concerned with salt and its effects on health - have revealed that some of your favourite dishes from the Chinese takeaway have five times more salt than a Big Mac.
Researchers for the company picked up meals from six different takeaway restaurants* and found that 97% contained 2g of salt or more per dish.
In fact, some dishes contained half an adults recommended daily allowance. This is a fairly startling stat considering that adults should eat a maximum of 6g of salt a day, and children even less.
As a result of their findings, the campaign group is calling for salt warnings on Chinese takeaways and ready meals.
What's on the menu?
'Beef with black bean sauce' lovers beware, this popular dish was the saltiest on average (1.27g/100g). In slightly better news, sweet and sour dishes were the least salty (0.54g/100g), on average.
And let's not forget the sides. Let's be honest, when you order a takeaway on a Friday night it's not just one dish that you're ordering off the menu - a platter of prawn crackers, rice and spring rolls usually follow.
According to Action Against Salt, adding a side of egg fried rice to your curry could add anything between 5.3g and 2.3g of salt.
Of course all takeaways should be eaten in moderation and we don't expect these dishes to be particularly healthy but, by contrast, a McDonald's Big Mac contains 2.3g of salt.

Ready Meals salt content? More below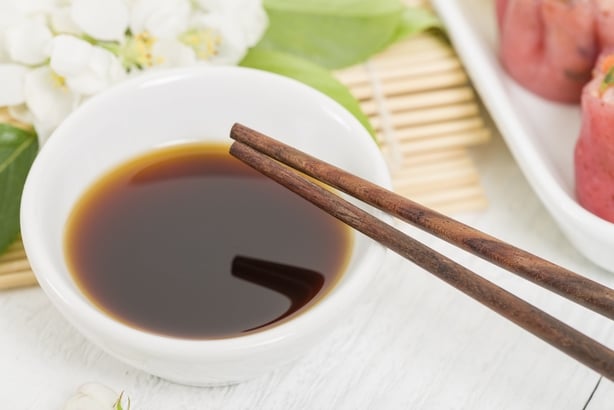 Ready Meals
If you are one to indulge in a supermarket ready meal, these stats are for you.
Researchers looked at 141 ready meals surveyed, of which nearly half (43%) were high in salt (containing over 1.5g/100g or 1.8g per portion).
The saltiest Chinese ready meal was Slimming World's Chinese Style Banquet Rice with 4.40g salt per 550g pack.
Next was Marks & Spencer Crispy Sweet and Sour Chicken Banquet with 4.13g salt per 500g pack, providing over two thirds (69%) of an adult's maximum daily intake – that's the same as three McDonald's hamburgers.
The least salty meal was Tesco's Vegetable Chow Mein (0.40g per 120g portion).
And don't forget those sneaky sides and sauces...
Iceland's Takeaway Egg Fried Rice has 4.1g salt per 350g - that's more salt than 11 bags of ready salted crisps.
Sauces
Do you slather your chips in curry sauce? Drown your rice in soy? Well, perhaps you should think again.
Soy sauces were by far the saltiest of all the sauces – on average being over five times saltier than seawater.
Incorporating sides and dipping sauces to your meal could provide you with nearly 4g salt per person alone.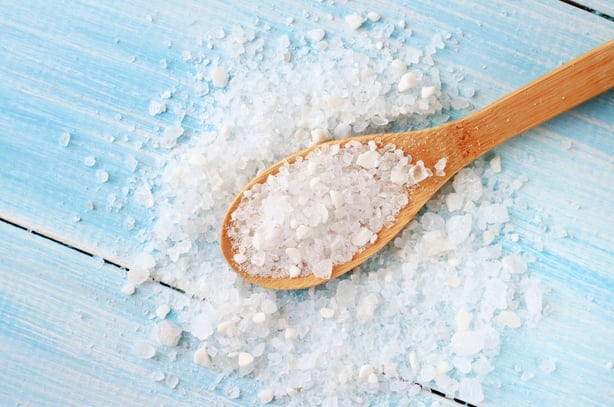 Is salt really that bad for us?
According to the experts, salt has been linked to a number of health issues, including:
High Blood Pressure
Cardiovascular Disease (stroke, heart disease and heart failure)
Kidney Disease & Kidney Stones
Obesity
Osteoporosis
Stomach Cancer
Water retention
Salt is also thought to exacerbate the symptoms of:
Diabetes
Meniere's Disease
Asthma
Alzheimer's.

*Action Against Salt carried out research in six restaurants in London's Chinatown.