Feeling overwhelmed at the thought of cooking Christmas dinner? Or maybe you're worried your menu is too plain? We're looking back to food writer Lilly Higgins' visit to The Ray D'Arcy Show where she shared some helpful hints.
Describing the tradition of her large family Christmas reunion as "chaotic" but "really happy", Lilly told Ray that regardless of what they work as, she and her 7 siblings "all do stuff with food" at Christmas and love experimenting with the classics.
Last year, they added some balsamic vinegar and roasted black grapes to the sprouts. "Absolutely beautiful", according to Lilly, despite Ray's incredulity.
Among Lilly's tips: prepare and freeze as much as you can in advance (like stuffing) to take the pressure off and try a "blanket of warm, soothing bread sauce" if you're serving ham to balance out the saltiness.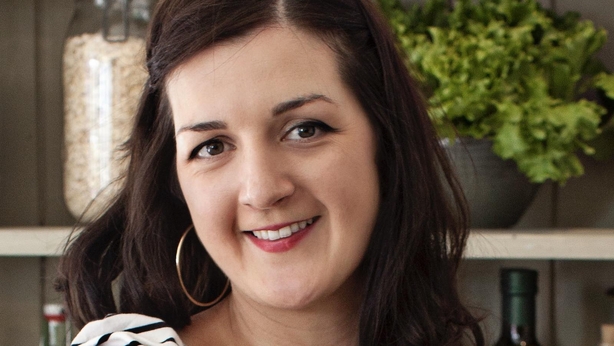 Christmas can be a great time to work on relationships and Lilly thinks we should pay attention to one that's perhaps a little non-traditional.
"Order it [the turkey] from your butcher. Have a really good relationship with them… you can make your own stuffing and bring it in to the butcher and he'll put it in the turkey for you."
The most important thing? Taking the time to enjoy yourself.
"It's just about getting through the day. Happily. Peacefully. You know, being a great host. Everyone being calm. Gorgeous dinner on the table."